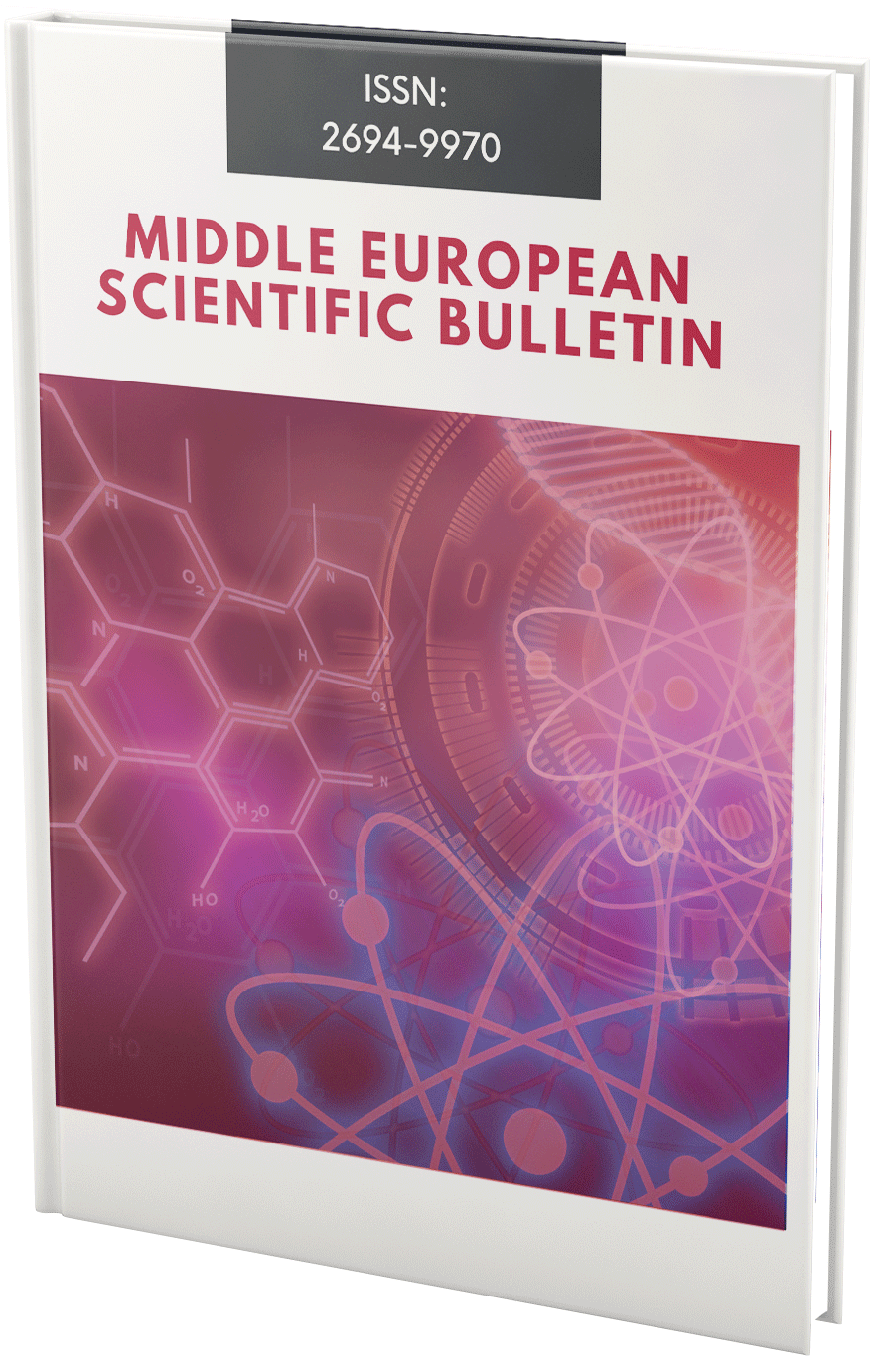 To the Question of the National-Cultural Value of the Forms of Movement
Keywords
social and pragmatic factors
Declarations
Conflict of Interest Statement
The author (s) declare that the research was conducted in the absence of any commercial or financial relationships that could be construed as a potential conflict of interest.
Copyright and permissions
Copyright (c) 2022 Sh. Z. Rahmatullayeva
This work is licensed under a Creative Commons Attribution 4.0 International License.
Downloads
Download data is not yet available.
References
1. Zikrillaev G'.N. Fe'lning shaxs, son va hurmat kategoriyasi sistemasi. – T.:Fan, 1990.
2. Hojieva H. O'zbek tilida hurmat maydoni va uning lisoniy-nutqiy xususiyati: Filol.fanlari nomzodi ...diss. avtoref. – Samarqand, 2001.
3. O'zbek tilining izohli lug'ati. 5 jild. 1-jild. –Toshkent: "O'zbekiston Milliy entsiklopediyasi nashriyoti" Davlat ilmiy nashriyoti, 2006.
4. Uzbeksko-russkiy slovar. – Tashkent: O'zbek sovet entsiklopediyasi bosh redaktsiyasi, 1988.
5. Sayfullaeva R., Mengliev B. va boshq. Hozirgi o'zbek adabiy tili: Darslik. – Toshkent: Fan va texnologiya, 2010.
6. Mengliev B., Xoliyorov O'. O'zbek tilidan universal qo'llanma. – Toshkent: Аkadem nashr, 2011.
7. Shukurov O. Harakat tarzi shakllari paradigmasi: Filol. fanlari nomzodi. ...diss. avtoref. – Samarqand, 2005.
Bibliographic Information
Cite this article as:
Rahmatullayeva, S. Z. . (2022). To the Question of the National-Cultural Value of the Forms of Movement. Middle European Scientific Bulletin, 25, 100-103. Retrieved from https://cejsr.academicjournal.io/index.php/journal/article/view/1361
Submitted

14 June 2022

Revised

14 June 2022

Published

13 June 2022