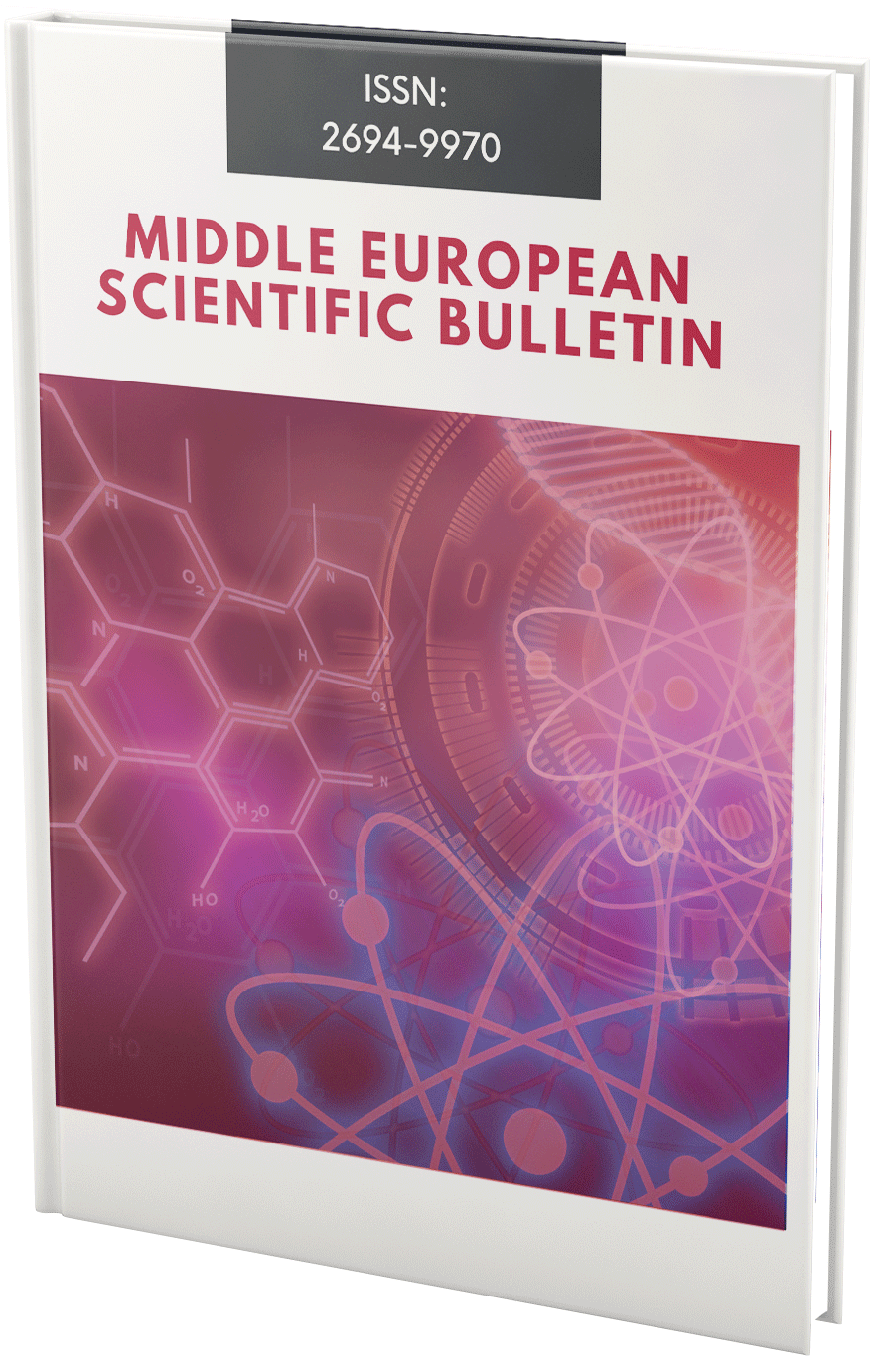 Deployment of Information Communication Technology for Universities Administration in Nigerian Public Universities: Challenges and Way Forward
Declarations
Conflict of Interest Statement
The author (s) declare that the research was conducted in the absence of any commercial or financial relationships that could be construed as a potential conflict of interest.
Copyright and permissions
Copyright (c) 2021 Dr. Mathew Sunday Dada , Ishaya Samaila Atobauka , Ogunode Niyi Jacob
This work is licensed under a Creative Commons Attribution 4.0 International License.
Downloads
Download data is not yet available.
References
1. Adomi, E. E. & Anie, S. O. (2006). An assessment of computer literacy skills of professionals in Nigerian university libraries. Library Technology News, 2, 10-14.
2. Aina, L. O. (2004). Coping with the challenges of library and information delivery services: The need for institutionalized professional development. Nigerian Library Association Conference Proceedings, 42nd National Conference and AGM, 20-25 June, Akure, p. 4.
3. Akinwumi, F & Jayeoba, A.O (2004). Principles and Practice of Educational Management. Ibadan: Bash-Moses Printing Co.
4. Adebayo, S. S. (2013). "The impact of application of information and communications technology (ICT) in the administration of polytechnics in Ogun State, Nigeria". International Journal of Students Research in Technology & Management, 1, 505-515.
5. Akpan-Obong, P. I. & Alozie, N. O. (2016). Information technologies in the Nigerian public sector: Egovernance practice in federal government institutions in Abuja.
6. Adavbiele, J,. A. (2016) The use of ict to enhance university education in Nigeria. International Journal of Education, Learning and Development Vol.4, No.5, pp.1-11,
7. Adewale K. K & Taiye A. A (2018) Enhancing University Administration through ICTs in Nigeria. Journal of Research in Business, Economics and Management. Volume 10, Issue 4, p-2046-2054
8. Bamiro, O. A. (2012). "The Nigerian university system and the challenge of relevance". A lecture delivered at the Convocation Lecture, University of Lagos, Akoka, Lagos, January.
9. Babalola, J. B., Akpa, G. O, Ayeni, A. O. & Adedeji, S. O. (Eds.) Access, Equity and Quality in Higher Education. Ibadan: NAEAP Publication, 523-532
10. Emmanuel, B,.. H, Umoh A,. A & Emmanuel Atam,. E. (2014) The challenges of information and communication technology in nigeria universities: the way forward. Global Journal Of Educational Research VOL 14, 2015: 1-8
11. Federal Republic of Nigeria (2004): National Policy of education, Lagos: NERDC
12. Krubu, D. E. & Osawaru, K. E. (2011). The impact of information and communication technology (ICT) in Nigeria university libraries. Library Philosophy and Practice (e-journal). Retrieved on 20th of August from:
http://digitalcommons.unl.edu/cgi/viewcontent.cgi?article=1355&context=libphilprac
13. Kupoluyi, A. K. (2015). "Before engaging jobless graduates as teachers", The Punch, December 21, p.6.
14. Kupoluyi, A. K. (2011). "To avert another ASUU strike", The Guardian, November 16, p. 51.
15. Kokt, D. & Koelane, T. (2013). "Reflecting on information and communication technology (ICT) in marketing from a marketer"s and student perspectives". African Journal of Business Management, 7(31), 3098-3108. http://dx.doi.org/10.5897/AJBM2013.7054.
16. Jagboro, K. O. (2003). Internet usage in Nigerian universities: A case study of Obafemi Awolowo University, Ile-Ife, Nigeria.
17. Hasan, et al (2007), CIT reflections, Annual Magazine of the FTK-Centre for Information Technology, Jamia Millia Islamia, New Delhi, Issue 1 April 2007
18. Magni, M. (2009), "ICT usage in higher education", International Technology and Education and Development Conference, Spain March 9-11, 2009.
19. Maki, C. (2008). "Information and communication technology for administration and management for secondary schools in Cyprus". Journal of Online Learning and Teaching, 4(3): 18-20.
20. Nwafor, S. O. (2005). "Information Technology: A modern tool for the administration of universities in Rivers State". Nigerian Journal of Educational Administration and Planning, 5(2), 184-188.
21. Noun (2008) Educational management and supervision. Lagos. Nigeria
22. Ogunode N,. J, Adamu D,. G, & Ajape T,. S.(2021) Challenges Preventing Academic Staff from using Information and Communication Technology (s) for Teaching in the Nigerian Public Universities and the way Forward. Pindus Journal Of Culture, Literature, and ELT ISSN: 2792 – 1883 Volume 8.P:5-15
23. Ogunode N, J, Abubakar M, Abashi E, Ireogbu A, Longdet J (2021). "An Investigation into the Challenges Preventing Academic Planning Officers from Effectively Using ICT in Federal University Wukari, Nigeria" Journal of Science, Computing and Engineering Research, 2(1), 147-154,
24. Ogunode N, J, Babayo I, B, Jegede D & Abubakar M (2021) Challenges preventing non academic staff of Nigerian Universities from using ICT effectively and ways forward. Electronic Research Journal of Engineering, Computer and Applied Sciences www.erjsciences.info Volume 3 (2021). P:39-50
25. Ogunode,. N, .J, Okwelogu, I,. S, & Olatunde-Aiyedun, T.G (2021) Challenges and Problems of Deployment of ICT Facilities by Public Higher Institutions During Covid- 19 in Nigeria. International Journal of Development and Public Policy, 1(5),P:162-174
26. Olatunde Aiyedun T. G., Ogunode, N, J,. & Eyiolorunse Aiyedun C. T.(2021) Assessment of Virtual Learning During Covid-19 Lockdown In Nigerian Public Universities. Academicia Gbobe Inderscience Research, 2(5),P:159-172
27. Olatunde-Aiyedun, T.G., Eyiolorunse-Aiyedun, C.T. & Ogunode, N.J. (2021). Post covid-19 and digitalization of University lecturers in Nigeria. Middle European Scientific Bulletin, 11(1). http://cejsr.academicjournal.io/index.php/journal/article/view/488
28. Oyedokun, T,. T; Oyewumi, F,. A; Akanbi, M L; and Laaro, D,. M, (2018)"Assessment of ict competencies of library staff in selected universities in kwara state, nigeria" (2018). Library Philosophy and Practice (e-journal). 1797.
29. Okoli, E. C. (2007). "The place of the improved ICTs in the management of Nigerian University education".
30. Obasanjo, O., 2012. "Education and Development" Lecture at the 2012 Graduation Ceremony of the University of Nigeria, Nsuka, Nigeria. Unn.edu.ng/news/education-and- Development on January 26th, 2012 by 12.39am.
31. Startup, R. (1979). The university teacher and his world: Sociological and educational Study. Great Britain: Saxon House.
32. University of Abuja. Educational administration. Centre for Distance Learning and Continuing Education, CDLCE, Abuja.
33. World Bank (2002). Constructing knowledge societies: New challenges for tertiary education. Washington D. C.: The World Bank.
34. Yusuf, M. O. (2005a). "Integrating information and communication technologies in Nigerian tertiary education". The African Symposium, 5(2), 2005: An On-line Educational Research Journal: A publication of the African Education Research Network. http://www2.ncsu.edu/ncsu/aern/INDEX.HTML.
35. Yusuf, M. O. (2005b). "Information and communication technology for education: Analysing the Nigerian policy for information technology". International Education Journal, 6(3), 316- 321.
Bibliographic Information
Cite this article as:
Dr. Mathew Sunday Dada, Ishaya Samaila Atobauka, & Ogunode Niyi Jacob. (2021). Deployment of Information Communication Technology for Universities Administration in Nigerian Public Universities: Challenges and Way Forward. Middle European Scientific Bulletin, 19, 163-172. https://doi.org/10.47494/mesb.2021.19.954
Submitted

15 December 2021

Revised

15 December 2021

Published

15 December 2021