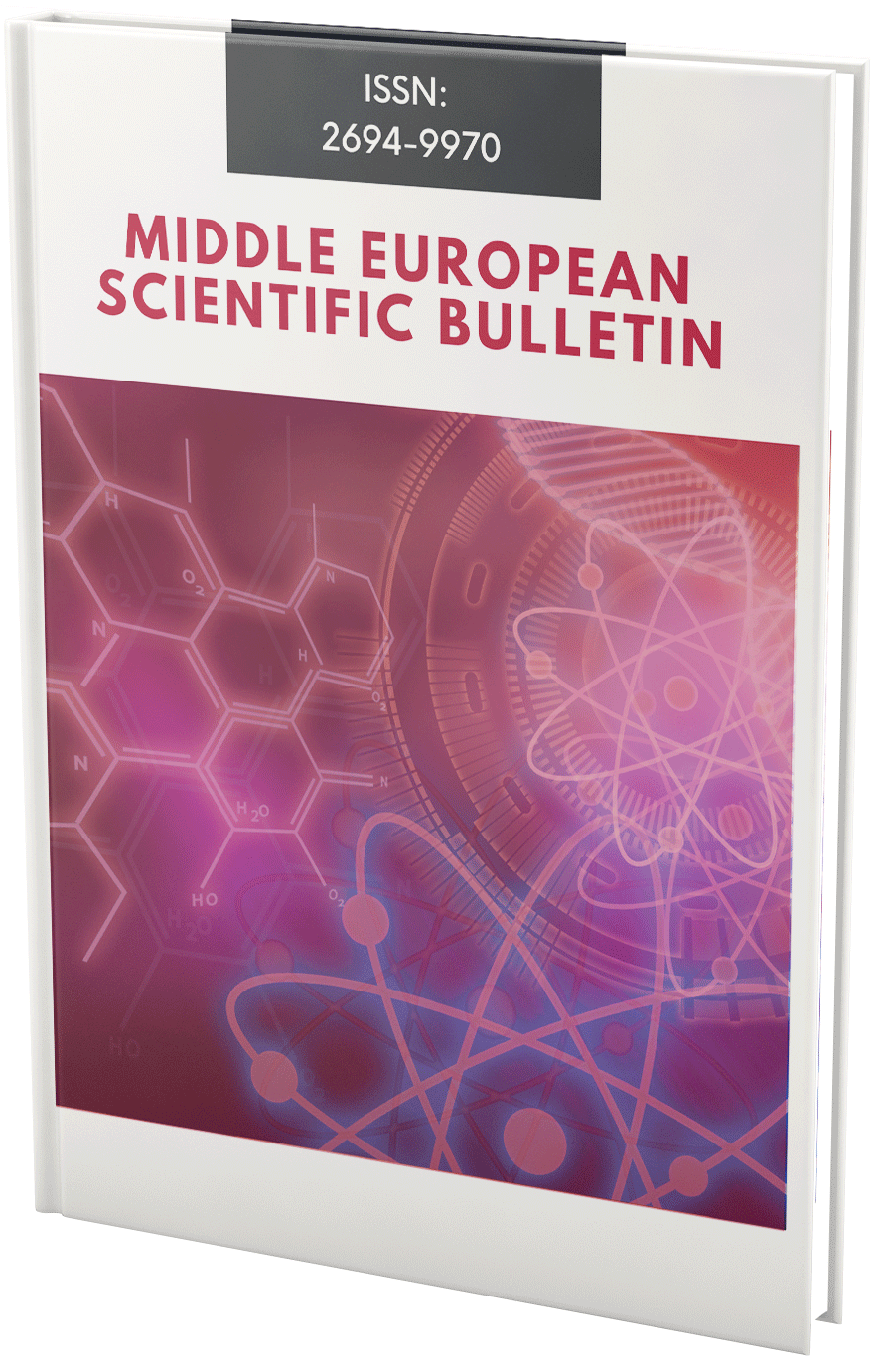 Academic Staff of Tertiary Institutions in Nigeria and the Problem of Insecurity
Declarations
Conflict of Interest Statement
The author (s) declare that the research was conducted in the absence of any commercial or financial relationships that could be construed as a potential conflict of interest.
Copyright and permissions
Copyright (c) 2021 Ogunode Niyi Jacob , Izunna Somadina Okwelogu , Elechukwu James Enyinnaya , Yahaya Danjuma Mohammed
This work is licensed under a Creative Commons Attribution 4.0 International License.
Downloads
Download data is not yet available.
References
1. Ahaotu G,. N. & Ogunode, J,, N (2021)Challenges Facing Administrators of Public Higher Institutions in Nigeria and the Ways Forward. Central Asian Journal of Literature, Philosophy and Culture (2)2:27-40
2. Adetoro, J. A. (2009). Resource Management in Education. In J. B. Babalola& A. O.Ayeni (eds.) Educational Management: Theories and Tasks. Lagos, Nigeria: Macmillan
3. Allafrica (2016) FCE lecturer kidnapped. https://allafrica.com/stories/201605300815.html
4. Badiora, A. I. (2017). Pattern of crime on campuses: A spatial analysis of crime and concern for safety at a Nigerian university. Journal of Criminology, Special Edition 30(3), 180-200.
5. Charles, A. (2012) Resource management and job involvement among university lecturers in south – south Nigeria. European Journal of Business and Social Sciences, Vol. 1, No. 8, pp 12-22.
6. Dailypost November 4, 2021 (2021) Again gunmen invade Uni-Abuja, Attack lecturer. On https://dailypost.ng/2021/11/04/again-gunmen-invade-uni-abuja-attack-lecturer/
7. Daily post on Nov, 23 , (2020) gunmen attack ABU staff quarters and abducted a senior lecturers.https://dailypost.ng/2020/11/23/breaking-gunmen-attack-abu-staff-quarters- abduct-senior-staff/
8. Daily post 2 Sep (2020) Gunmen allegedly kidnap unica-lecturer. https://dailypost.ng/2020/09/02/gunmen-allegedly-kidnap-unical-lecturer-two- others-in-cross-river/
9. Ekpoh U, I, Edet A,. S & Ukpong, N, N (2020) Security Challenges in Universities: Implications for Safe School Environment. Journal of Educational and Social Research 10(6).P:112-124
10. Jimada, M,. J (UNDATED).Insecurity and its effects on school administration Lindaikaji (2021) 33-year-old UNIBEN lecturer shot dead by gunmen https://www.lindaikejisblog.com/2021/6/33-year-old-uniben-lecturer-shot-dead-by- gunmen.html
11. NEEDS, (2014). Needs assessment in the Nigerian education sector. International organization for migration, Abuja, Nigeria.
12. Newtelegrapng May, 24, (2021). Lecturer-funaab-students two farmer abducted in ogun state. https://www.newtelegraphng.com/tasued-lecturer-funaab-student-two-farmers-abducted- in-ogun/
13. Newspad on 31 Jul (2019) Breaking-Bandit kill lecvturer-two benue students. https://thenewspad.com/2019/07/31/breaking-bandits-kill-lecturer-two-benue-students/
14. Orientdailynews on 18 Feb (2020). Unical lecturer-cross river newspaper kidnapped. https://orientdailynews.com/crime-watch/unical-lecturer-cross-river-newspaper-staff- kidnapped-in-calabar/
15. Ohiare Udebu M.F & Ogunode N,. J, Rauf O,.S. (2021). Implementation of Curriculum Programme in Nigerian Higher Institutions: Problems and Way Forward. Academici Globe: Inderscience Resaerch.2 (6), P: 185-195
16. Ogunode N,. J,Jegede D,. Adah S.,Audu E,. I, Ajape T,. S. (2020). Administration of Research Programme in Nigerian Public Universities: Problems and Way Forward.Riwayat: Educational Journal of History and Humanities,Volume 3 No (2), 2020, Hal 21-32
17. Ogunode N, J & Abubakar 2020. Higher Education in Nigeria: Challenges and the Ways Forward. Electronic Research Journal of Behavioural Sciences, Volume 3 (2020)
18. Ogunode N,. J, Okwelogu I, S., &Ahaotu, G,. N (2021) Problems Faced by Public School Teachers in Nigeria and the Way Forward. Middle European Scientific Bulletin, VOLUME 17p: 355-364
19. Ogunode Niyi Jacob & Musa, A (2020) Higher Education in Nigeria: Challenges and the Ways Forward Electronic Research Journal of Behavioural Sciences, Volume 3 (2020)
20. Ogunode N,. J, Ahmed, L,Gregory, D & Abubakar L (2020) Administration Of Public Educational Institutions In Nigeria: Problem And Suggestion. European Scholar Journal (ESJ) Vol. 1 No. 3,pp-6-13
21. Ogunode, N,. J, Jegede, D,. & Abubakar, M, (2020). Problems Facing Academic Staff of Nigerian Universities and the Way Forward. International Journal on Integrated Education 4(1) 230-241
22. Obi, C. (2015). Challenges of Insecurity and Terrorism in Nigeria: Implication for National Development. OIDA International Journal of Sustainable Development, Vol. 08, No. 02, pp. 11-18.
23. Okafor, C. U. & Okafor, J. A. (2011). Secret Cults in Tertiary Institutions in Nigeria, Nature and Dangers
24. and the Way Forward. Journal of Research and Development, 2 (1). 22-26.
25. Punch on 9 Sep (2021) Poly lecturer kidnap in ogun. https://punchng.com/retired-poly-lecturer- kidnapped-in-ogun/
26. Premiumtime December 18, (2013). Gunmen kill Ogun University lecturer https://www.premiumtimesng.com/news/151689-gunmen-kill-ogun-university- lecturer.html
27. Premiumtime on May 17, (2020) Insecurity-University Lecturer killed. https://www.premiumtimesng.com/regional/north-central/393272-insecurity-university- lecturer-killed-in-jos-businessman-kidnapped-in-makurdi-police.html
28. Premiumtime on 22 Fer, (2021) Lecturer-Monarch abducted. https://www.premiumtimesng.com/regional/south-south-regional/444601-lecturer- monarch-abducted-in
29. Premiunmtimes November 23,(2020) The gunmen, who invade ABU, Zaria campus initially abducted the lecturer's wife, and daughter, but later released them https://www.premiumtimesng.com/news/headlines/427672-gunmen-invade-abu-zaria- abduct-lecturer.html
30. Refword (2014) Education under Attack 2014 – Nigeria. https://www.refworld.org/docid/55505cf815.html
31. Saharareporters on 23 May (2021) Gunmen Abduct Ogun Varsity Lecturer, Undergraduate, Others http://saharareporters.com/2021/05/23/breaking-gunmen-abduct-ogun-varsity-lecturer- undergraduate-others
32. Saharareport (2020). Gunmen Kill Associate Professor In Benue. http://saharareporters.com/2020/11/29/gunmen-kill-associate-professor-benue
33. Sunnewsonline 7, Jan, (2020), Bandits kill ABU lectures in Katsina. https://www.sunnewsonline.com/breaking-bandits-kill-abu-lecturer-in-katsina/
34. Theparadise on 23 Oct (2021) Gunmen kidnap excrutech professors. https://theparadise.ng/gunmen-kidnap-ex-crutech-professor-in-calabar/
35. Tribuneonline 28 Sep (2021) Gunmen Abduct University Professor In Kogi, Demand N20m Ransom. https://tribuneonlineng.com/gunmen-abduct-university-professor-in-kogi- demand- n20m-ransom/
36. Theinterview (2021). Bandit abduct 2 lecturer 8 students. https://theinterview.ng/2021/06/11/bandits-abduct-2-lecturers-8-students-at-bamalli-poly/
37. Thisday November 22, (2018) UNESCO: Boko Haram Killed 2,300 Teachers, Destroyed 1,000 Schools.Retrieved from https://www.thisdaylive.com/index.php/2018/11/22/unesco- boko haramkilled- 2300-teachers- destroyed- 1000-schools/
38. Tvcnews on Nov, 3, (2021). Professors, others abducted as gunmen attack UNIABUJA Staff quarters https://www.tvcnews.tv/professors-others-abducted-as-gunmen-attack-uniabuja-staff- quarters/
39. Vanguard on 31 May (2019) Gunmen kill delta poly staff. https://www.vanguardngr.com/2019/05/gunmen-kill-delta-poly-staff-kidnap-katsina- poly-lecturer/
40. Vangurad on July 23, (2018) Professor-3 other killed. https://www.vanguardngr.com/2018/07/professor-3-others-killed-on-abuja-kaduna- highway/
41. Vanguardngr on 17 Feb (2020). Gunmen have abducted a university lecturer and a staff of a media organisation in Calabar, Cross River State. https://www.vanguardngr.com/2020/02/gunmen-abduct-varsity-lecturer-one-other-in- calabar/
42. Vanguardngr September 4, 2021 (2021) Unknown gunmen murder Bauchi Poly senior lecturer, injure one other in midnight attack
43. https://www.vanguardngr.com/2021/09/unknown-gunmen-murder-bauchi-poly-senior- lecturer-injure-one-other-in-midnight-attack/
44. Vanguard on 3 Oct (2021) Gunmen-abduct Ondo varsity-lecturer-demand n10 reasom.
45. https://www.vanguardngr.com/2021/10/gunmen-abduct-ondo-varsity-lecturer-demand- n10m-
Bibliographic Information
Cite this article as:
Jacob, O. N., Okwelogu, I. S., Enyinnaya, E. J., & Mohammed, Y. D. (2021). Academic Staff of Tertiary Institutions in Nigeria and the Problem of Insecurity. Middle European Scientific Bulletin, 18, 206-217. Retrieved from https://cejsr.academicjournal.io/index.php/journal/article/view/871
Submitted

17 November 2021

Revised

17 November 2021

Published

17 November 2021