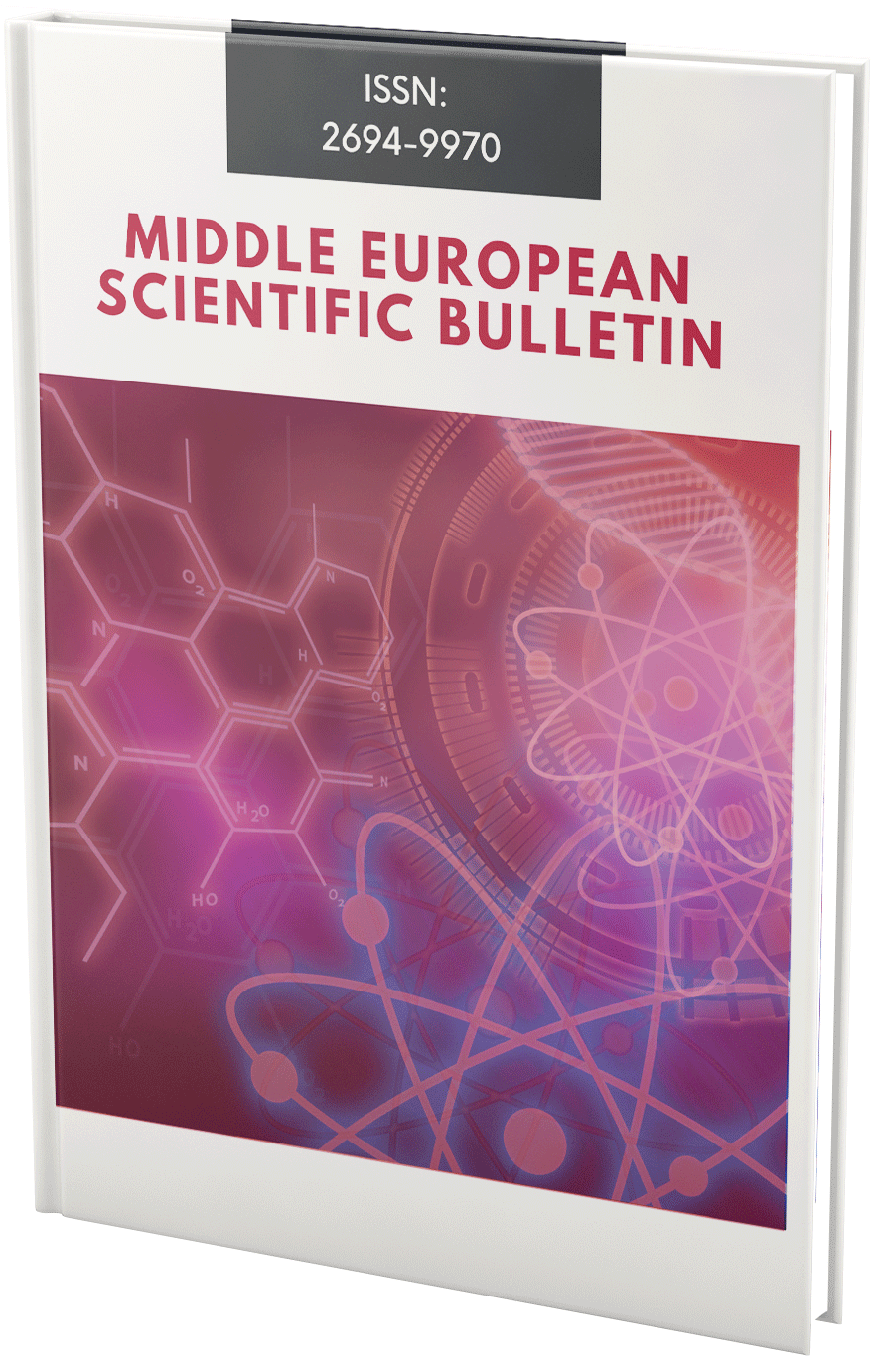 Pattern of Malaria Morbidity and Mortality in under-Five Children Attending ONI Memorial Children's Hospital Ibadan, Oyo-State
Declarations
Conflict of Interest Statement
The author (s) declare that the research was conducted in the absence of any commercial or financial relationships that could be construed as a potential conflict of interest.
Copyright and permissions
Copyright (c) 2021 Ayinde, Abayomi O. , Olubukola Alawale , Adewale Adeloye Idowu , Adefunke Adeshina
This work is licensed under a Creative Commons Attribution 4.0 International License.
Downloads
Download data is not yet available.
References
1. Adebola EO, Olukemi KA, Peter EO and Olayemi O O; Early home treatment of childhood fevers with ineffective antimalarials is deleterious in the outcome of severe malaria
2. Agomo CO, Oyibo WA, Anorlu RI, Agomo PU (2009). Prevalence of Malaria in Pregnant Women in Lagos, South-West Nigeria. Korean J.Parasitol. 47(2): 179-183.
3. Ajayi IO, Falade CO, Bamgboye AE, Oduola AM, Kale OO (2008): Assessment of a treatment guideline to improve home management of malaria in children in rural south-west Nigeria. Malar J, 7:24.
4. Ajayi IO, Falade CO (2006): Pre-hospital treatment of febrile illness in children attending the General Outpatients Clinic, University College Hospital, Ibadan, Nigeria. Afr J Med Med Sci, 35:85-91.
5. Akinbo, Richard Omoregie, et al, Prevalence of Malaria and Anemia Among Young Children in a Tertiary Hospital in Benin City, Edo State, Nigeria
6. Akpele GO, Abiodun PO, Sykes RM (1993): Acute fevers of unknown origin in young children in the tropics. The journal of pediatrics 1993, 122 (1): 79-81
7. Alphey, L (2002). Malaria control with genetically manipulated insect vectors. Science, 298, 119 – 121.
8. Amexo M, Tolhurst R, Barnishi G, Bates I (2004): Malaria misdiagnosis : effects on the poor and vulnerable. The Lancet, 364 (9448): 1896-1898.
9. Amuge B, Wabwire-Mangen F, Puta C, Pariyo GW, Bakyaita N, Staedke S, Kamya M, Okui O: Health-seeking behavior for malaria among child and adult headed households in Rakai and Health Survey, p. 10.
10. Anderson, R.A., Knols, B.G., Koella, J.C (2000). Plasmodium falciparum sporozoites increase feeding-associated mortality of their mosquito hosts Anopheles gambiae s.l. Parasitology, 120, 329-333 .
11. Ansah EK, Gyapong JO, Agyepong IA, Evans DB (2001): Improving adherence to malaria treatment for children: the use of prepacked chloroquine tablets vs. chloroquine syrup. Trop Med Int Health, 6:496-504. Available from: http://www.who.int/inf-fs/en/fact094.html [29-03-01]
12. Ayinde et al 2021 pattern of malaria presentation in under-fives in Ibadan, Oyo State, Nigeria.
13. Bassat Q, Guinovart C, Sigaúque B (2008). Malaria in rural Mozambique. Part II: children admitted to hospital. Malar J; 7: 37-50.
14. Berkeley Ja, Maitland K, Mwangi I, Ngetsa C, Mwarumba S, Lowe BS, Newton CR, Marsh K, Scott JA (2005), English M: use of clinical syndromes to target antibiotic prescribing in seriously ill children in malaria endemic area : Observational study BMJ, 330 (7498):99
15. Berkley J, Mwarumba S, Bramhan K, Lowe B Marsh K (1999): Bacteraemia complicating severe malaria in children. Trans R Soc Trop med Hyg, 93 (3): 283-286
16. Besansky, N. J., Hill, C. A., Costantini, C (2004). No accounting for taste: host preference in malaria vectors. TRENDS in Parasitology, vol.not known (in press). p
17. Boivin MJ (2002). "Effects of early cerebral malaria on cognitive ability in Senegalese children". J Dev Behav Pediatr 23 (5): 353–64. PMID 12394524. http://meta.wkhealth.com/pt/pt-core/template-journal/lwwgateway/media/landingpage.htm?issn=0196-206X&volume=23&issue=5&spage=353
18. Bozdech, Z., Llinas, M., Pulliam, B.L., Wong, E.D., Zhu, J., DeRisi, J.L (2003). The transcriptome of the intraerythrocytic developmental cycle of Plasmodium falciparum. PLOS Biology, 1, 85 – 100.
19. Bradley, T. (1996) History of Plasmodium Parasites [Online]. University of Leicester. Available from:http://www-micro.msb.le.ac.uk/224/Bradley/History.html
20. Bremen JG (2001). The ears of hippopotamus: manifestations, determinants and estimates of the malaria burden. Am J Trop Med Hyg ;64(Suppl 1−2):S1−11.
21. Budiansky, S (2002). Mosquitoes and disease. Science, 298, 82-86.
22. Carneiro I, Roca-Feltrer A, Schellenberg J: Estimates of the burden of malaria morbidity in Africa in children under the age of five years. Child Health Epidemiology Reference Group Change. Contribution of Working Group II to the Second Assessment Report of Christopher Ehis Okaka; Prevalence of Malaria and Anemia Among Young Children in a Tertiary Hospital in Benin City, Edo State, Nigeria
23. Cochran WG (1999). Sampling Techniques. 3rd Ed. John Wiley & Sons, London, pp. 72-82.
24. Dzeing-Ella A, Nze Obiang PC, Tchoua R. S (2005). Severe falciparum malaria in Gabonese children: clinical and laboratory features. Malar J 2005; 4: 1-9.
25. Emielu SA (Ed) (2000). Senior Secondary Geography. Ilorin: Geographical Bureau Nigeria Ltd, 170–172.
26. Falade C, Mokuolu O, Okafor H, Orogade A, Falade A, Adedoyin O, Oguonu T, Aisha M, Hamer DH, Callahan MV (2008). Epidemiology of congenital malaria in Nigeria: a multi-centre study. Trop. Med. Int.Health, 12(11): 1279-1287.
27. Federal Ministry of Health, Nigeria, (1996). Epidemiology and control of malaria. Report on malaria situation in Nigeria. (unpublished document). pp: 80
28. Fegan GW, Noor AM, Akhwale WS, Cousens S, Snow RW: Effect of expanded insecticide-treated bednet coverage on child survival in rural Kenya: a longitudinal study.
29. FMH (2000). Malaria Situation Analysis. Federal Ministry of Health. Publication of the FMH, Nigeria: Abuja, Nigeria; p. 23.
30. FMH (2005a). National Treatment Guidelines Federal Ministry of Health. Publication of the FMH, Nigeria, p. 44.
31. FMH (2005b). Malaria Desk Situation Analysis Federal Ministry of Health. Publication of the FMH, Nigeria
32. Franco Pagnoni(2006) ; Bringing effective malaria therapy to people's door steps; Home management of malaria
33. Gardner, M.J (2002). Genome sequence of the human malaria parasite Plasmodium falciparum. Nature, 419, 498 -511.
34. Gardner, M.J (2002). The genome of the malaria parasite. Current opinion in Genetics and Development, 9, 704 – 708.
35. Genton B, al-Yaman F, Alpers MP, Mokela D (1997). Indicators of fatal outcome in paediatric cerebral malaria: a study of 134 comatose Papua New Guinean children. Int J Epidemiol; 26: 670-6.
36. George I.O, B. A. Alex-Hart, A. I. Frank-Briggs Mortality Pattern in Children: A Hospital Based Study in Nigeria www.ijbs.org Int J Biomed Sci 5: 4 369-372.g
37. Gomes M, Wayling S, Pang L (1998): Interventions to improve the use of antimalarials in south-east Asia: an overview. Bull World Health Organ, 76(Suppl 1):9-19.
38. Good, M.F (2001). Towards a blood-stage vaccine for malaria: are we following all the leads? Nature reviews, 1, 117 – 125 .
39. Greenwood B, Mutabingwa T (2002). "Malaria in 2002". Nature 415 (6872): 670–2. doi:10.1038/415670a. PMID 11832954.
40. Greenwood BM, Bojang K, Whitty CJ, Targett GA (2005). "Malaria". Lancet 365 (9469): 1487–1498. doi:10.1016/S0140-6736(05)66420-3. PMID 15850634.
41. Grover-Kopec E, Kawano M, Klaver R, Blumenthal B, Ceccato P, Connor S (2005). "An online operational rainfall-monitoring resource for epidemic malaria early warning systems in Africa". Malar J 4: 6. doi:10.1186/1475-2875-4-6. PMID 15663795.
42. Gupta, S., Snow, R.W., Donnelly, C.A., Marsh, K., Newbold, C. Immunity to non-cerebral severe malaria is acquired after one or two infections. Nature, 5, 340 – 343 (1999).
43. Gwer S, Newton C, Berkley JA (2007) .Over diagnosis and co-morbidity of severe malaria in African children: A guide for clinicians. The American journal of tropical medicine and Hygiene, 77(6 suppl) : 6
44. Hahn, M.W., Nuzhdin, S.V (2004). The fixation of malaria refractoriness in mosquitoes.
45. Hamel MJ, Odhacha A, Roberts JM, Deming MS (2001): Malaria control in Bungoma District, Kenya: a survey of home treatment of children with fever, bednet use and attendance at antenatal clinics. Bull World Health Organ, 79:1014-1023.
46. Hay S, Guerra C, Tatem A, Noor A, Snow R (2004). "The global distribution and population at risk of malaria: past, present, and future". Lancet Infect Dis 4 (6): 327–36. doi:10.1016/S1473-3099(04)01043-6. PMID 15172341.
Bibliographic Information
Cite this article as:
O., A. A. ., Alawale, O. ., Idowu, A. A. ., & Adeshina, A. . (2021). Pattern of Malaria Morbidity and Mortality in under-Five Children Attending ONI Memorial Children's Hospital Ibadan, Oyo-State. Middle European Scientific Bulletin, 19, 286-304. https://doi.org/10.47494/mesb.2021.19.984
Submitted

23 December 2021

Revised

23 December 2021

Published

23 December 2021