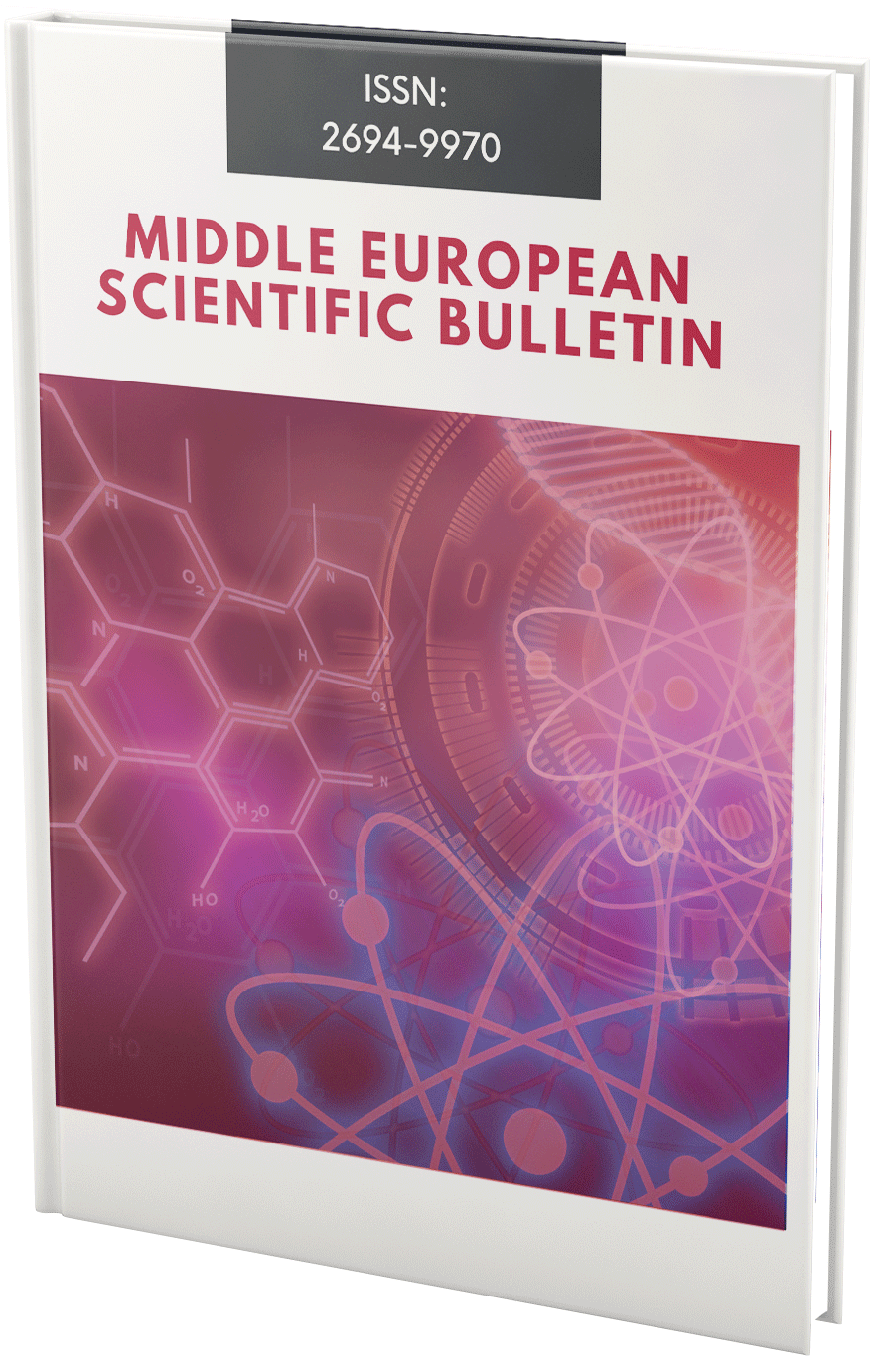 Improving Educator Recruitment Management in Primary and Secondary Education Institutions
Keywords
Systematic Literature Review
Declarations
Conflict of Interest Statement
The author (s) declare that the research was conducted in the absence of any commercial or financial relationships that could be construed as a potential conflict of interest.
Copyright and permissions
Copyright (c) 2023 Mochamad Nashrullah , Ida Rinda Ningsih , Hidayatulloh Hidayatulloh
This work is licensed under a Creative Commons Attribution 4.0 International License.
Downloads
Download data is not yet available.
References
1. A'yun, Q., Imron, A., & Arifin, I. (2019). Rekrutmen Tenaga Pendidik di SMA. Jurnal Pendidikan: Teori, Penelitian, Dan Pengembangan, 4(7), 850. https://doi.org/10.17977/jptpp.v4i7.12613
2. Arifa, B. N. (2020). PELAKSANAAN MANAJEMEN REKRUTMEN TENAGA PENDIDIK DALAM MENINGKATKAN MUTU PENDIDIKAN DI MADRASAH ALIYAH AL-MUKHLISIN Bella. Islamic Education Manajemen, 5(2), 168–176.
3. Arifin, S., Rahman, F., Wulandari, A., & Anhar, V. Y. (2013). Buku Dasar-dasar Manajemen Kesehatan. Journal of Chemical Information and Modeling, 53(9), 1689–1699.
4. Ashraf, J. (2017). Examining the public sector recruitment and selection, in relation to job analysis in Pakistan. Cogent Social Sciences, 3(1). https://doi.org/10.1080/23311886.2017.1309134
5. Aziz, T. A., Maarif, M. S., & Sukmawati, A. (2017). Pengaruh Rekrutmen dan Seleksi Terhadap Kinerja. Jurnal Aplikasi Bisnis Dan Manajemen, 3(2), 246–253. https://doi.org/10.17358/jabm.3.2.246
6. Bäckström, M., & Björklund, F. (2017). Increasing systematicity leads to better selection decisions: Evidence from a computer paradigm for evaluating selection tools. PLoS ONE, 12(5), 1–15. https://doi.org/10.1371/journal.pone.0178276
7. Badaruddin, & Fatmasari. (2020). Manajemen Sumber Daya Manusia Untuk Manajer. Nobel Press. https://online.flipbuilder.com/nixc/xwpi/index.html#p=23
8. Dakhi, Y. (2016). Implementasi POAC terhadap Kegiatan Organisasi dalam Mencapai Tujuan Tertentu. Jurnal Warta, 53(9), 1679–1699. https://media.neliti.com/media/publications/290701-implementasi-poac-terhadap-kegiatan-orga-bdca8ea0.pdf
9. Lisnandari. (2018). MANAJEMEN REKRUTMEN TENAGA PENDIDIK DI MADRASAH ALIYAH Lisnandari. Jurnal Islamic Education Manajemen, 3(2), 193–200. https://journal.uinsgd.ac.id/index.php/isema/article/view/5011
10. Marhaeni, N. P. (2019). Analisis Pekerjaan Dan Perencanaan Sumber Daya Manusia Serta Pengaruhnya Terhadap Metode Rekrutmen. Jurnal Bisnis Terapan, 3(02), 129–136. https://doi.org/10.24123/jbt.v3i02.2508
11. Nasir, N., & Mujiati, M. (2020). Pengelolaan Tenaga Pendidik (Guru) di Rural Area. Didaktis: Jurnal Pendidikan Dan Ilmu Pengetahuan, 20(1), 37–53. https://doi.org/10.30651/didaktis.v20i1.4383
12. Nikmah, F., Hasan, H., & Ainie, L. N. (2018). Analisis Prosedur Rekrutmen Dalam Upaya Pemenuhan Tenaga Kerja. Adbis: Jurnal Administrasi Dan Bisnis, 12(1), 46. https://doi.org/10.33795/j-adbis.v12i1.40
13. Pujiantari, W. R., & Dwi. (2022). Analisis Perencanaan Dan Rekrutmen Guru Pada Dinas Pendidikan Kabupaten Lombok Tengah. PALAPA-JURNAL Studi Keislaman Dan Ilmu Pendidikan, 10(November), 486–501. https://ejournal.stitpn.ac.id/index.php/palapa/article/view/2278
14. Purwanto, R. (2018). Rancang Bangun Decision Support System (DSS) Untuk Membantu Menentukan Hasil Seleksi Pegawai Pada Politeknik Negeri Cilacap Dengan Menggunakan Metode Perbandingan Eksponensial (MPE). Jurnal Informatika: Jurnal Pengembangan IT, 3(2), 190–199. https://doi.org/10.30591/jpit.v3i2.861
15. Sidik, A., Mariana, A. R., & Anggraeni, alfia ria. (2018). Perancangan Sistem Informasi E-Recruitment Guru Studi Kasus di SMK Kusuma Bangsa. Sisfotek Global, 8(1), 69–74. http://journal.global.ac.id/index.php/sisfotek/article/view/173/181
16. Su'eb. (2021). Manajemen Rekrutmen dan Seleksi Tenaga Pendidik Studi Kasus di MA Al Khoziny Buduran Sidoarjo S u ' eb IAI Al-Khoziny Buduran Sidoarjo. 4(1), 15–33.
17. Suhariadi, F. (2013). MANAJEMEN SUMBER DAYA MANUSIA Pendekatan Teori dan Praktis (Issue June). Airlangga University Press. http://repo.jayabaya.ac.id/134/
18. Supriadi, S. (2018). Manajemen Rekrutmen Guru Pendidikan Agama Islam Di Sekolah Menengah Atas Islam Terpadu Nur Hidayah Surakarta Kecamatan Kartasura Kabupaten Sukoharjo. Jurnal Hadratul Madaniyah, 5(2), 89–101. https://doi.org/10.33084/jhm.v5i2.889
19. Titisari, M., & Ikhwan, K. (2021). Proses Rekrutmen dan Seleksi: Potensi Ketidakefektifan dan Faktornya. JMK (Jurnal Manajemen Dan Kewirausahaan), 6(3), 11. https://doi.org/10.32503/jmk.v6i3.1848
20. Triandini, E., Jayanatha, S., Indrawan, A., Werla Putra, G., & Iswara, B. (2019). Systematic Literature Review Method for Identifying Platforms and Methods for Information System Development in Indonesia. Indonesian Journal of Information Systems, 1(2), 63.
21. Whitfield, J., Banerjee, M., Waxman, H. C., Scott, T. P., & Capraro, M. M. (2021). Recruitment and retention of STEM teachers through the Noyce Scholarship: A longitudinal mixed methods study. Teaching and Teacher Education, 103(2001). https://doi.org/10.1016/j.tate.2021.103361


Bibliographic Information
Cite this article as:
Nashrullah, M. ., Ningsih, I. R. ., & Hidayatulloh, H. (2023). Improving Educator Recruitment Management in Primary and Secondary Education Institutions. Middle European Scientific Bulletin, 32, 71-80. https://doi.org/10.47494/mesb.2023.32.1658
Submitted

20 January 2023

Revised

20 January 2023

Published

25 January 2023