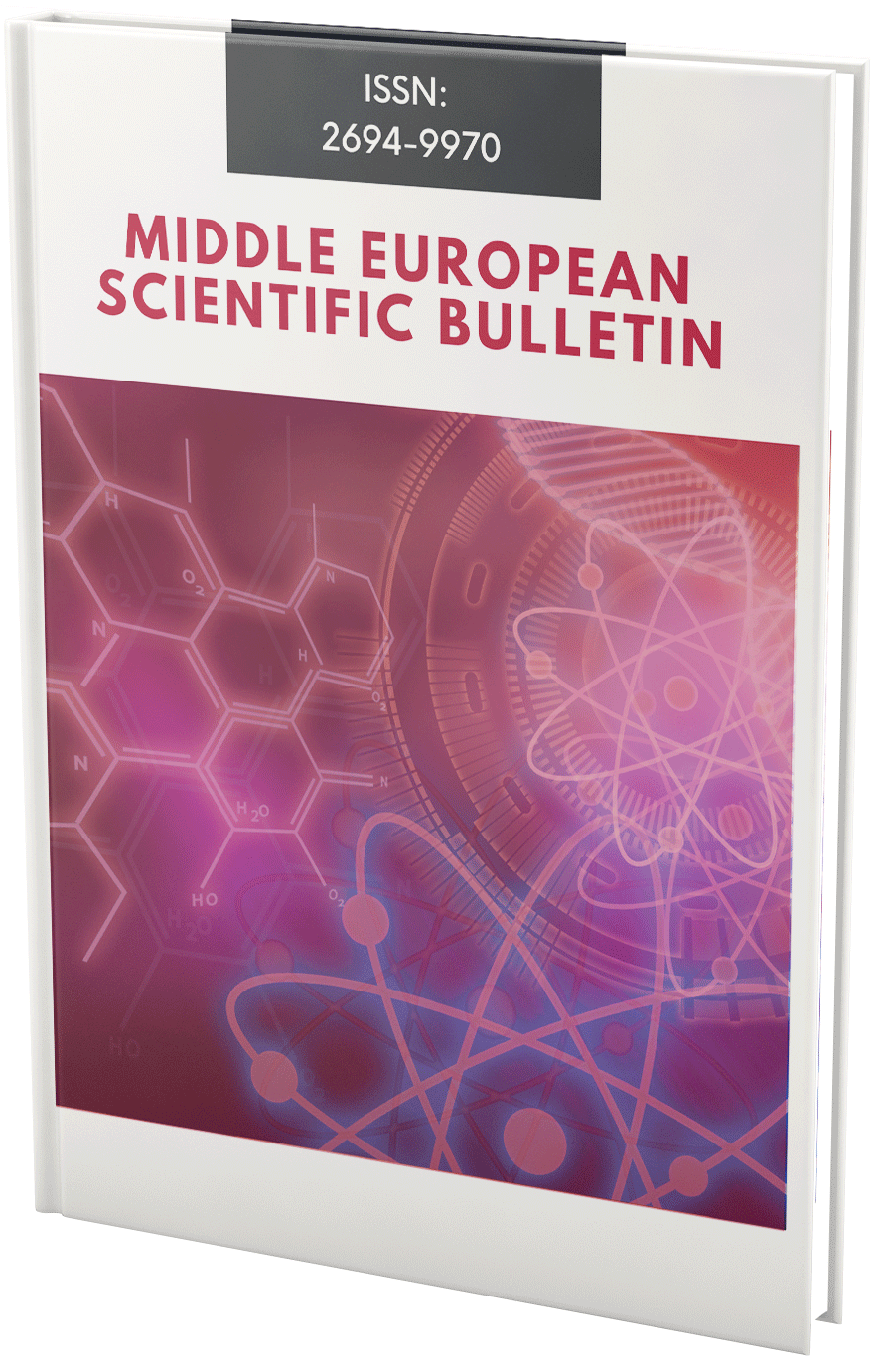 Physical and Mechanical Properties of the Device that Ensures the Safety of Children in Light Vehicles
Declarations
Conflict of Interest Statement
The author (s) declare that the research was conducted in the absence of any commercial or financial relationships that could be construed as a potential conflict of interest.
Copyright and permissions
Copyright (c) 2022 Yusupova Ranokhon Kasimdjanovna , Qorachayeva Oltinoy
This work is licensed under a Creative Commons Attribution 4.0 International License.
Downloads
Download data is not yet available.
References
1. Mirziyoev Sh.M. Decree of the President of the Republic of Uzbekistan Sh.M.Mirziyoev on measures to continue implementation of promising projects on production of ready-made sorts of furniture, components and materials for 2017 2019; Tashkent.: December 26, 2016, PQ-2698
2. Statistics from the World Health Organization, about occasions with young children die each year as a result of road traffic accidents. www.statisticswho.com
3. Kasimdjanovna, Y. R. (2022). Analysis of IP Sustainability and Efficiency Coefficiency. MIDDLE EUROPEAN SCIENTIFIC BULLETIN, 217-221.
4. Khadjiyieva Salima Sadiqovna, I. B. (2022). Some Recommendations for the Application of Powder Alloys in the Restoration of Agricultural Machinery Parts by Plasma Surface and Spraying Methods. International Journal on Orange Technologies.
5. Rano, Y., Asadillo, U., & Go'Zaloy, M. (2021). HEAT-CONDUCTING PROPERTIES OF POLYMERIC MATERIALS. Universum: технические науки, (2-4 (83)), 29-31.
Bibliographic Information
Cite this article as:
Kasimdjanovna, Y. R. ., & Oltinoy, Q. . (2022). Physical and Mechanical Properties of the Device that Ensures the Safety of Children in Light Vehicles. Middle European Scientific Bulletin, 30, 117-119. Retrieved from https://cejsr.academicjournal.io/index.php/journal/article/view/1596
Submitted

12 November 2022

Revised

12 November 2022

Published

12 November 2022