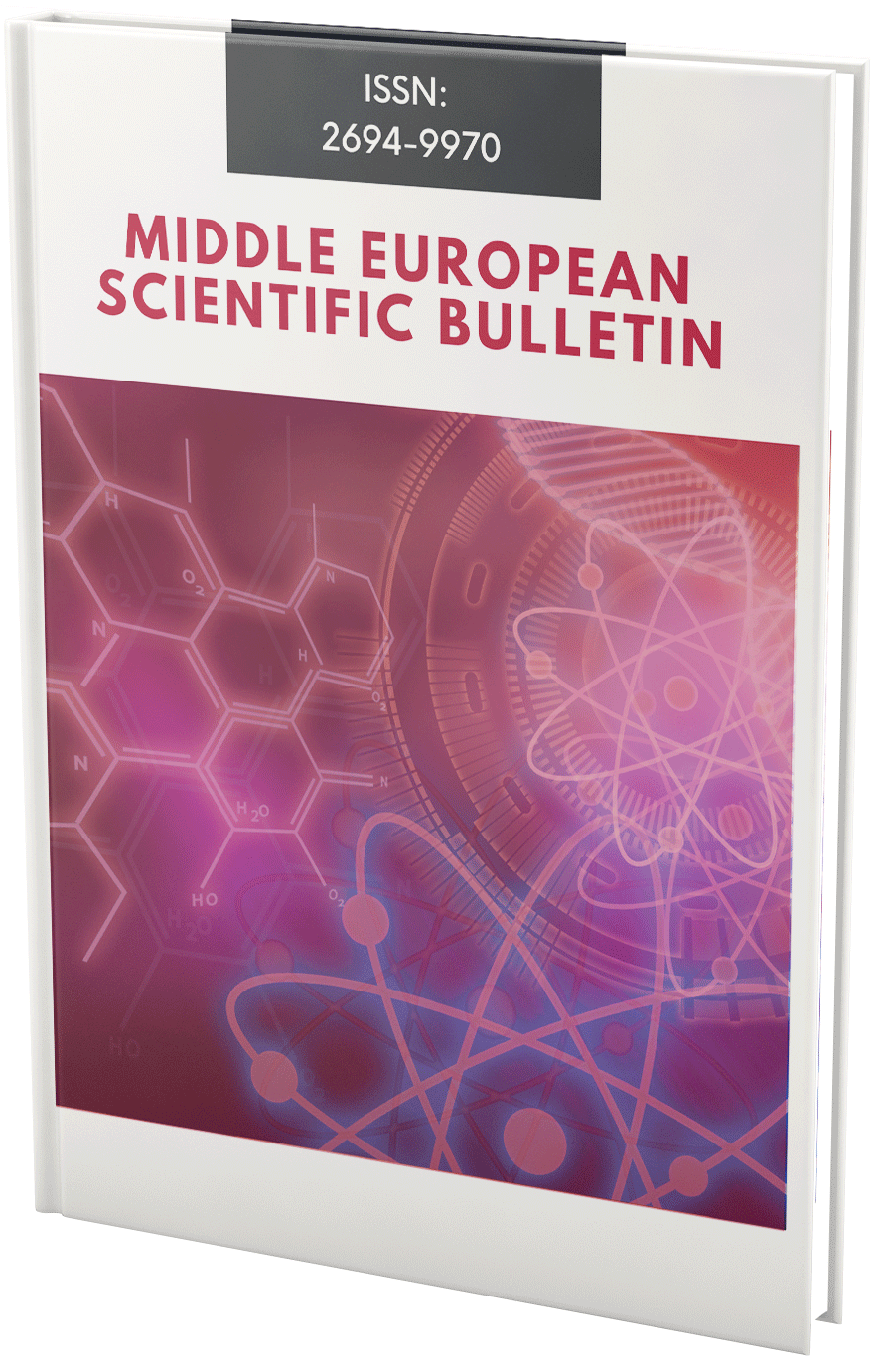 Innovative Method of Storage of Agricultural Machinery
Declarations
Conflict of Interest Statement
The author (s) declare that the research was conducted in the absence of any commercial or financial relationships that could be construed as a potential conflict of interest.
Copyright and permissions
Copyright (c) 2022 Xojimatov Azizbek Asomiddinovich
This work is licensed under a Creative Commons Attribution 4.0 International License.
Downloads
Download data is not yet available.
References
1. Resolution of the President of the Republic of Uzbekistan Sh.M. Mirziyoyev dated April 4, 2019 "On additional measures for the timely provision of the agricultural sector with agricultural machinery" PP-4268- decision number.
2. Severny A.E. Preservation and corrosion protection of agricultural machinery M., 1993, p. 232.
3. Oripov G. Improving the protective properties of paint coatings for agricultural machines based on the use of rust modifiers / Abstract of diss. for the competition uch. Art. Ph.D. Minsk. 1987. -S. 16.
4. Technical requirements for conservation materials designed to protect agricultural machinery from corrosion M. GOSNITI, 1991.-S. 5.
5. Орипов Г. Хожиматов А. А. ИССЛЕДОВАНИЕ ВЛИЯНИЯ АГРЕССИВНЫХ СРЕД НА СОДЕРЖАНИЕ СОВРЕМЕННОЙ СЕЛЬСКОХОЗЯЙСТВЕННОЙ ТЕХНИКИ //Universum: технические науки. – 2020. – №. 11-1 (80). – С. 56-58.
6. Хожиматов А. А. ЧОРВАЧИЛИК МАШИНАЛАРИДА КОРРОЗИОН МУХИТНИ ПАЙДО БЎЛИШ САБАБЛАРИ ВА УЛАРНИ ТАХЛИЛИ //Academic research in educational sciences. – 2021. – Т. 2. – №. 6. – С. 572-577.
7. Хожиматов А. А., Эшонхужаев Д. О. ФИЗИКО-МЕХАНИЧЕСКИЕ ОСНОВЫ ПРОЦЕССА ИЗНАШИВАНИЯ ЭЛЕМЕНТОВ СЕЛЬСКОХОЗЯЙСТВЕННЫХ МАШИН В КОРРОЗИОННО-АКТИВНЫХ СРЕДАХ //Наука и мир. – 2019. – Т. 1. – №. 6. – С. 64-65.
Bibliographic Information
Cite this article as:
Asomiddinovich, X. A. . (2022). Innovative Method of Storage of Agricultural Machinery. Middle European Scientific Bulletin, 30, 112-116. Retrieved from https://cejsr.academicjournal.io/index.php/journal/article/view/1595
Submitted

12 November 2022

Revised

12 November 2022

Published

12 November 2022