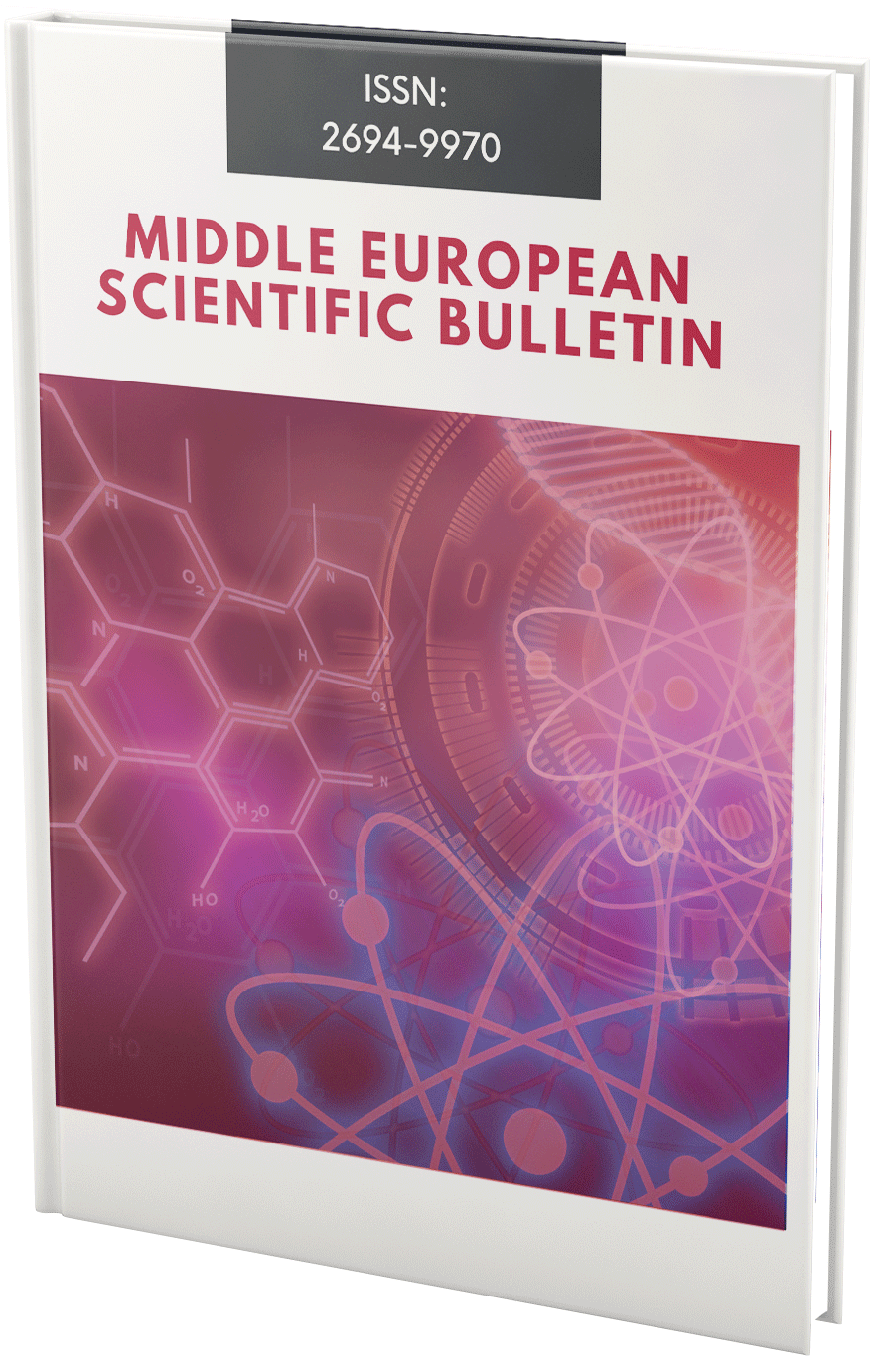 Optimization of Wind Engine Speed
Declarations
Conflict of Interest Statement
The author (s) declare that the research was conducted in the absence of any commercial or financial relationships that could be construed as a potential conflict of interest.
Copyright and permissions
Copyright (c) 2022 Urishev Utkir Gulyamovich , G'anijonov Muxammad Aziz G'ayratjon o'g'li , Jumaboyev Sarvarbek Sa'dulla o'g'li
This work is licensed under a Creative Commons Attribution 4.0 International License.
Downloads
Download data is not yet available.
References
1. Артоболевский С.И. Теория механизмов и машин. Москва.: -365 стр. 1967 г.
2. Деҳқонов, У. Ғ., Исабоев, Ш. М., & Уришев, Ў. Ғ. (2022). Ротор моментининг характеристикаси. BARQARORLIK VA YETAKCHI TADQIQOTLAR ONLAYN ILMIY JURNALI, 205-215.
3. Деҳқонов, У. Ғ., Нажмиддинов, И. Б., & Уришев, Ў. Ғ. (2022). Ротор ишчи қанотларини аниқлаш. BARQARORLIK VA YETAKCHI TADQIQOTLAR ONLAYN ILMIY JURNALI, 199-204.
4. http:www.freepatent.ru/
5. Патент ЎзР ИДРР №2118/23.08.94.Исмоилов С., Деҳқонов У// Ўзбекистон Республикаси патенти, 1993.
6. Dehqonov U.,Tillaboev Y. "Rotors Of Wind Aggregates and Their Construction Problems". International Journal of Progressive Sciences and Technologies (IJPSAT) Vol.27 No.1 Junio 2021, pp. 148-154. http://ijpsat.ijsht‐journals.orgэ ISSN: 2509-0119.
7. Dehqonov Ulugbek, Zokirjon Mahmudov. "The use of non-conventional power sources is a requirement of the period". Academicia Globe: Inderscience Research, Volume 2, Issue July, 2021. pp. 12-14. https://www.elibrary.ru/item.asp?id=45630350. ISSN: 2619-0907
8. Dehqonov Ulugbek. "Analysis of the soulit and rezults of the defferentiolof equatio of wind agregate motion". Design Engineering journal, 2021. December, pp 5618-5627. https://www.design-enjineering=56185627.
9. З.С. Махмудов, У.Г. Дехканов. Повышение Благосостояния народа-основная цель государства. Электронный инновационный журнал, 12-14. №3. 2021 г. elibary.ru/item.asp.
Bibliographic Information
Cite this article as:
Gulyamovich, U. U. ., G'ayratjon o'g'li, G. M. A. ., & Sa'dulla o'g'li, J. S. . (2022). Optimization of Wind Engine Speed. Middle European Scientific Bulletin, 30, 106-111. Retrieved from https://cejsr.academicjournal.io/index.php/journal/article/view/1594
Submitted

12 November 2022

Revised

12 November 2022

Published

12 November 2022