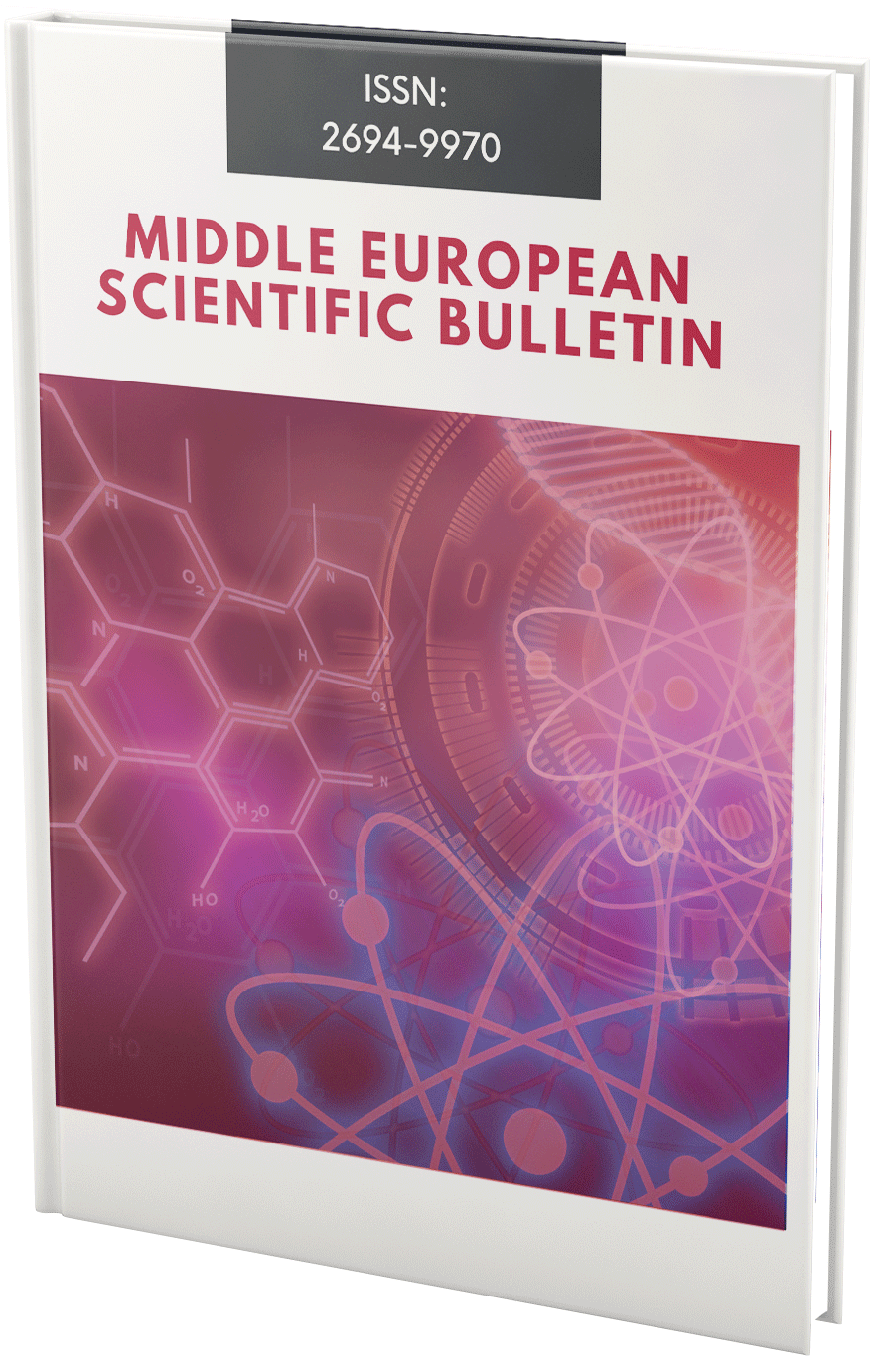 Growth of Repeated Crop Cotton Varieties and Effects of Development
Keywords
Andijan region with pale gray soil
ore the number of dogs is obtained
Declarations
Conflict of Interest Statement
The author (s) declare that the research was conducted in the absence of any commercial or financial relationships that could be construed as a potential conflict of interest.
Copyright and permissions
Copyright (c) 2022 Boboev Nodirbek Kurvonalievich , Rayimjonov Omadjon
This work is licensed under a Creative Commons Attribution 4.0 International License.
Downloads
Download data is not yet available.
References
1. Kasimdjanovna, Y. R. (2022). Analysis of IP Sustainability and Efficiency Coefficiency. MIDDLE EUROPEAN SCIENTIFIC BULLETIN, 217-221.
2. Khadjiyieva Salima Sadiqovna, I. B. (2022). Some Recommendations for the Application of Powder Alloys in the Restoration of Agricultural Machinery Parts by Plasma Surface and Spraying Methods. International Journal on Orange Technologies.
3. Akhmedov JX, Khasanov EU - grown in the regions of the Southern region seed quality and yield of the seed. 1986. B.
4. Iminov AA - The amount of root and root residues left by crops in short crop rotation systems and their content of nutrients. //Republic of scientific- Practical conf. Collection. Tashkent. 2011. P. 79-80. Iminov AA - Effect of repeated and mixed siderate crops on cotton yield and its quality. //Selection of field crops. a collection of materials of the international scientific-practical conference on the topical trends of seed production and agro-technologies (December 15-16, 2016, part 2). B. 224.
Bibliographic Information
Cite this article as:
Kurvonalievich, B. N. ., & Omadjon, R. . (2022). Growth of Repeated Crop Cotton Varieties and Effects of Development. Middle European Scientific Bulletin, 30, 94-97. Retrieved from https://cejsr.academicjournal.io/index.php/journal/article/view/1591
Submitted

12 November 2022

Revised

12 November 2022

Published

12 November 2022