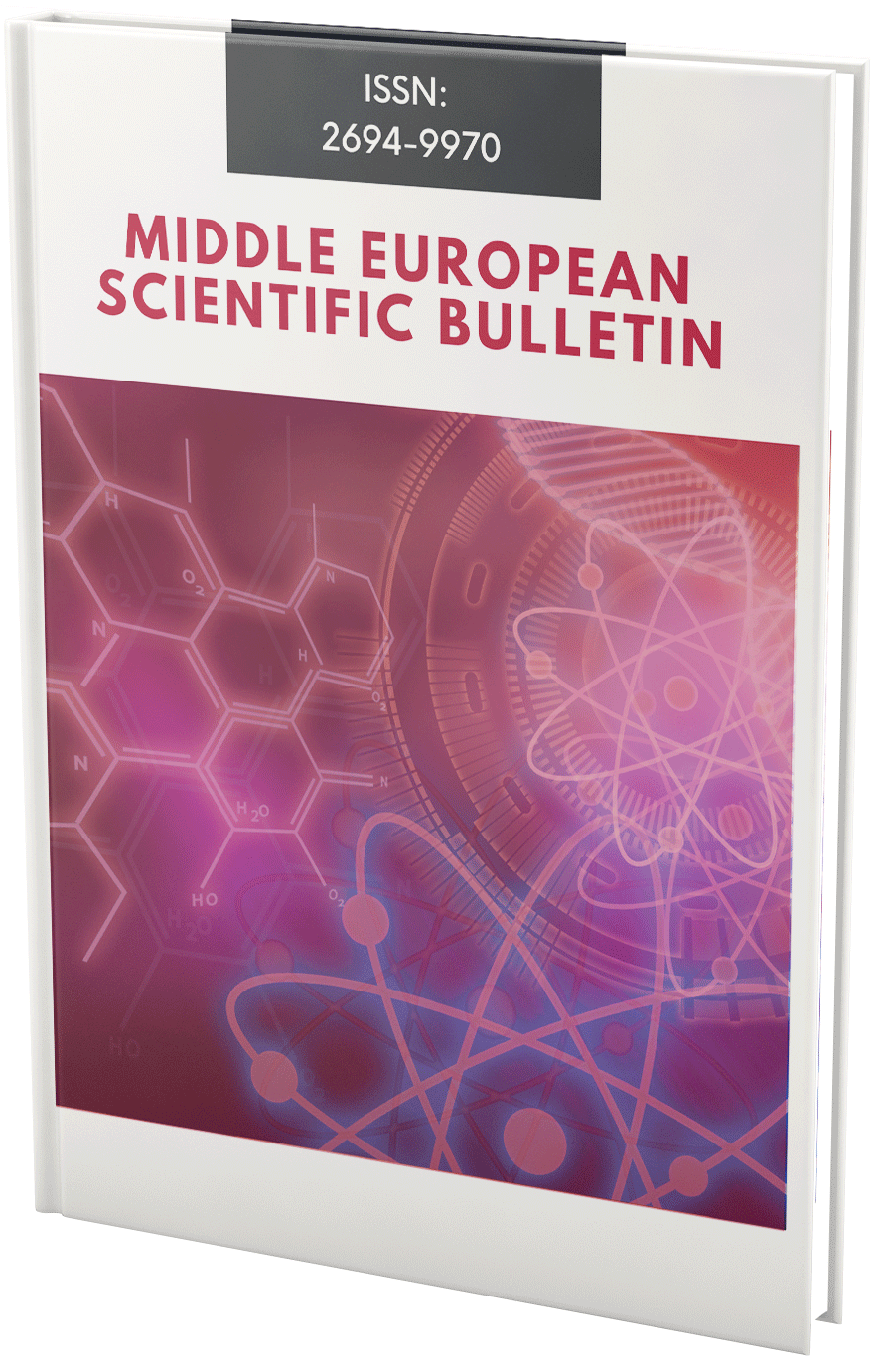 Determination of the Quantity of Paddy in the Dryer Drum
Declarations
Conflict of Interest Statement
The author (s) declare that the research was conducted in the absence of any commercial or financial relationships that could be construed as a potential conflict of interest.
Copyright and permissions
Copyright (c) 2022 Bekkulov B. R , Yusubov F. V
This work is licensed under a Creative Commons Attribution 4.0 International License.
Downloads
Download data is not yet available.
References
1. Bekkulov, B. (2017). Working out of the power effective design mobile grain-dryer installations. Bulletin of Science and Practice, (11), 80-86.
2. Bekkulov, B. R. (2020). DEVELOPMENT OF A MOBILE DEVICE FOR DRYING PADDY. Scientific Bulletin. Physical and Mathematical Research, 2(1), 29-37.
3. Беккулов, Б. Р., Атабаев, К., & Рахмонкулов, Т. Б. (2022). ОПРЕДЕЛЕНИЕ КОЛИЧЕСТВА ШАЛЫ В СУШИЛЬНОМ БАРАБАНЕ. Бюллетень науки и практики, 8(7), 377-381.
4. Bekkulov, B. R., Aliev, R., Sobirov, H. A., Nosirov, I. Z., Qayumov, B. A., & Rahmonkulov, T. B. (2019). Ustrojstvo dlya sushki zernovyh produktov [Device for drying grain products]. Utility Model Patent of the Republic of Uzbekistan No FAP 01403. Bulletin, (7).
5. Bekkulov, B., Karimov, A., & Kosimov, U. (2018). Substantiation of device technical parameters of drying reel drive. Bulletin of Science and Practice, 4(7), 210-215. doi:10.5281/zenodo.1312215
6. Rano, Y., Asadillo, U., & Go'Zaloy, M. (2021). HEAT-CONDUCTING PROPERTIES OF POLYMERIC MATERIALS. Universum: технические науки, (2-4 (83))
7. Bekkulov, B., Aliyev, R. U., Khalilov, M. T., Mamirov, Y. T., & Jalolova, Z. X. (2018). Experimental research for paddy and rice. International Journal of Advanced Research in Science, Engineering and Technology, 5(7), 6327-6331.
Bibliographic Information
Cite this article as:
B. R, B. ., & F. V, Y. . (2022). Determination of the Quantity of Paddy in the Dryer Drum. Middle European Scientific Bulletin, 30, 90-93. Retrieved from https://cejsr.academicjournal.io/index.php/journal/article/view/1590
Submitted

12 November 2022

Revised

12 November 2022

Published

12 November 2022