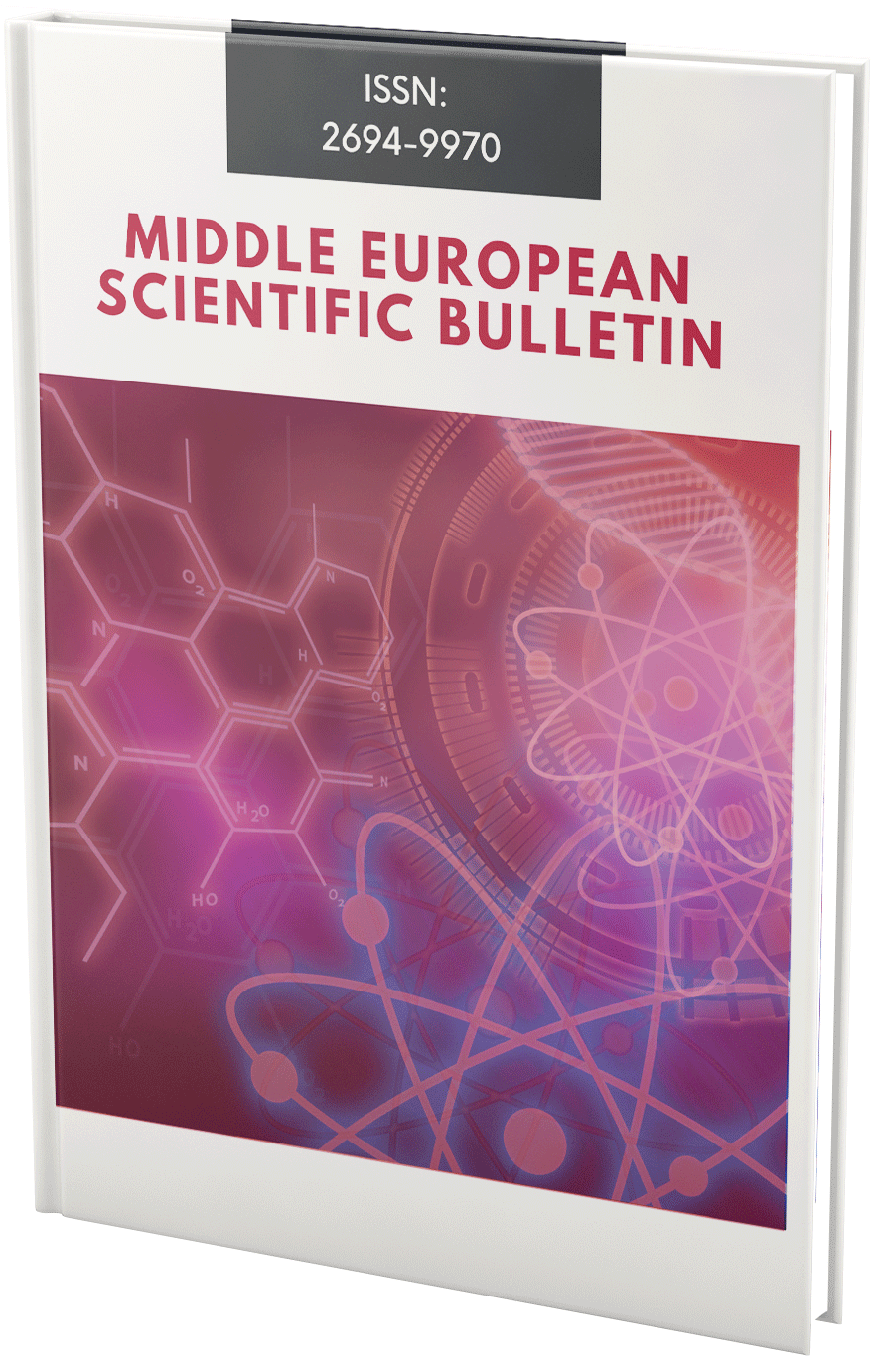 Propagation of Plane and Spherical Waves in a Medium with Broken Unloading
Declarations
Conflict of Interest Statement
The author (s) declare that the research was conducted in the absence of any commercial or financial relationships that could be construed as a potential conflict of interest.
Copyright and permissions
Copyright (c) 2022 Atabayev Kamil
This work is licensed under a Creative Commons Attribution 4.0 International License.
Downloads
Download data is not yet available.
References
1. Атабаев, К. & Мамадалиев, Н. (1981). Распространение одномерной пластической волны в среде с линейной и ломанной разгрузками. ПМТФ, (3), 141.
2. Ботирали Рахмонкулович Беккулов К Атабаев, ТБ Рахмонкулов ОПРЕДЕЛЕНИЕ КОЛИЧЕСТВА ШАЛЫ В СУШИЛЬНОМ БАРАБАНЕ [Журнал] // Бюллетень науки и практики. - 2022 г.. - стр. 377-381.
3. Авершьев, С. П. & Мамадалиев, Н. (2009). Применение модели пластического газа ХА Рахматулина для исследования процесса кратерообразования в плоской мишени при высокоскоростном ударе сферической частицы. Космонавтика и ракетостроение, (1), 134-144.
4. Атабаев, К. & Мусабаев, Б. М. (2017). ЗАДАЧА О РАСПРОСТРАНЕНИИ ВОЛН В БЛИЗИ РАСШИРЯЮЩЕЙСЯ ПОЛОСТИ ПРИ КАМУФЛЕТНОМ ВЗРЫВЕ. In Научно-практические пути повышения экологической устойчивости и социально-экономическое обеспечение сельскохозяйственного производства (pp. 1150-1153).
Bibliographic Information
Cite this article as:
Kamil, A. . (2022). Propagation of Plane and Spherical Waves in a Medium with Broken Unloading. Middle European Scientific Bulletin, 30, 85-89. Retrieved from https://cejsr.academicjournal.io/index.php/journal/article/view/1589
Submitted

12 November 2022

Revised

12 November 2022

Published

12 November 2022