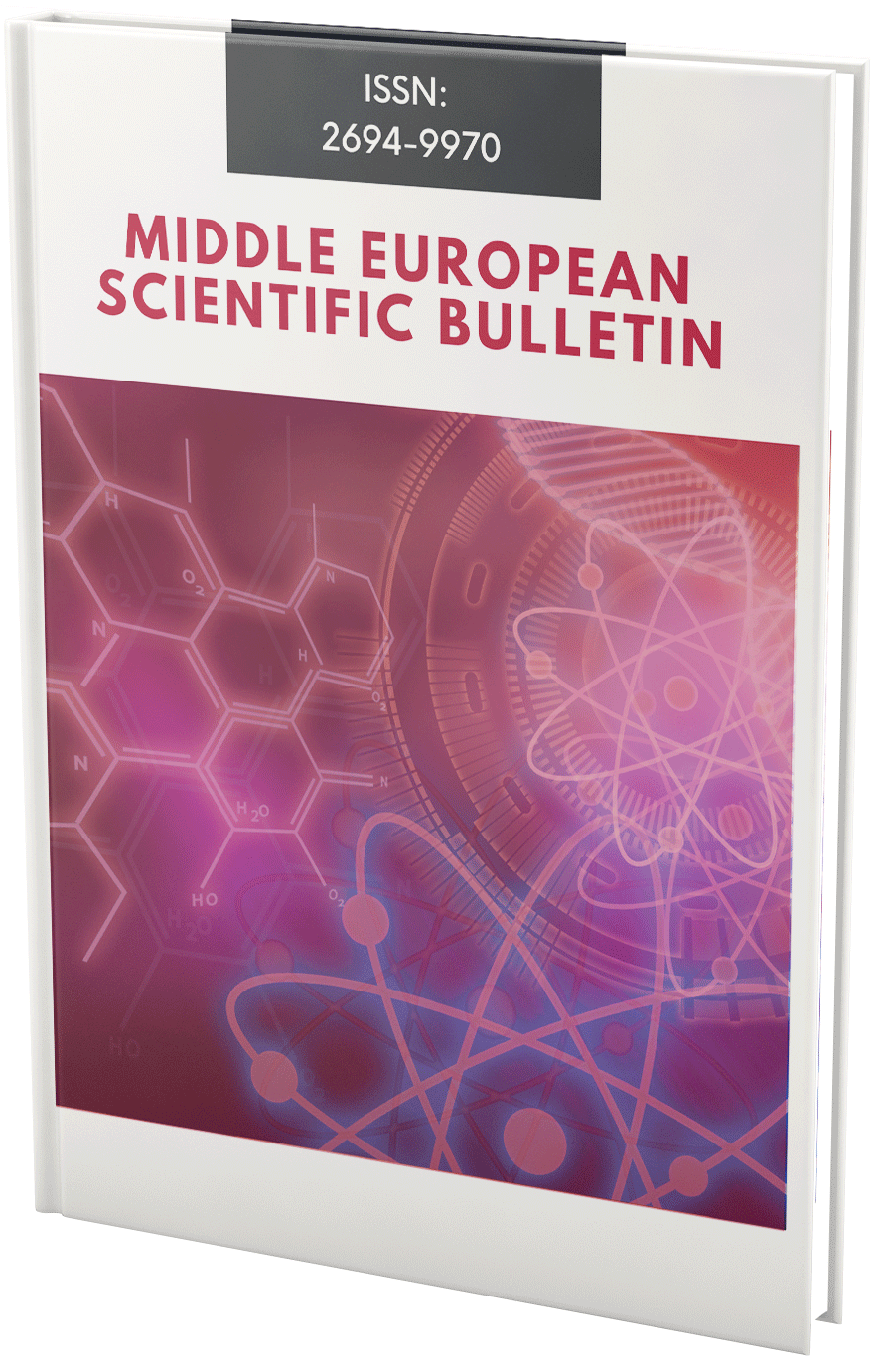 Indicators and Criteria For The Development of the Creative Potential of Students
Declarations
Conflict of Interest Statement
The author (s) declare that the research was conducted in the absence of any commercial or financial relationships that could be construed as a potential conflict of interest.
Copyright and permissions
Copyright (c) 2022 Eskaraeva Saule Amangeldievna
This work is licensed under a Creative Commons Attribution 4.0 International License.
Downloads
Download data is not yet available.
References
1. Decree of the President of the Republic of Uzbekistan "On the strategy of actions for the further development of the Republic of Uzbekistan". // Collection of legal documents of the Republic of Uzbekistan. - T., 2017. - p.39.
2. Ibragimova G.N. Development of students' creative abilities based on interactive teaching methods and technologies. Tashkent - 2017.
3. Kondratieva N.V. The essence of the concept of "creativity"// Concept: scientific method. Internet magazine 2015. - URL: http://e-koncept.ru/2015/15320.htm (date of access: 11/13/15).
4. Freud, Z. Artist and fantasizing: transl. from German / Z. Freud; ed. R. F. Dodeltseva, K. M. Dolgov. - M.: Respublika, 1995. - 396 p.
5. A Brief Psychological Dictionary / ed. A. V. Petrovsky and M. G. Yaroshevsky. - Rostov n / a: Phenix, 1998. - 512 p.
Bibliographic Information
Cite this article as:
Amangeldievna, E. S. . (2022). Indicators and Criteria For The Development of the Creative Potential of Students. Middle European Scientific Bulletin, 30, 67-70. Retrieved from https://cejsr.academicjournal.io/index.php/journal/article/view/1585
Submitted

10 November 2022

Revised

10 November 2022

Published

10 November 2022