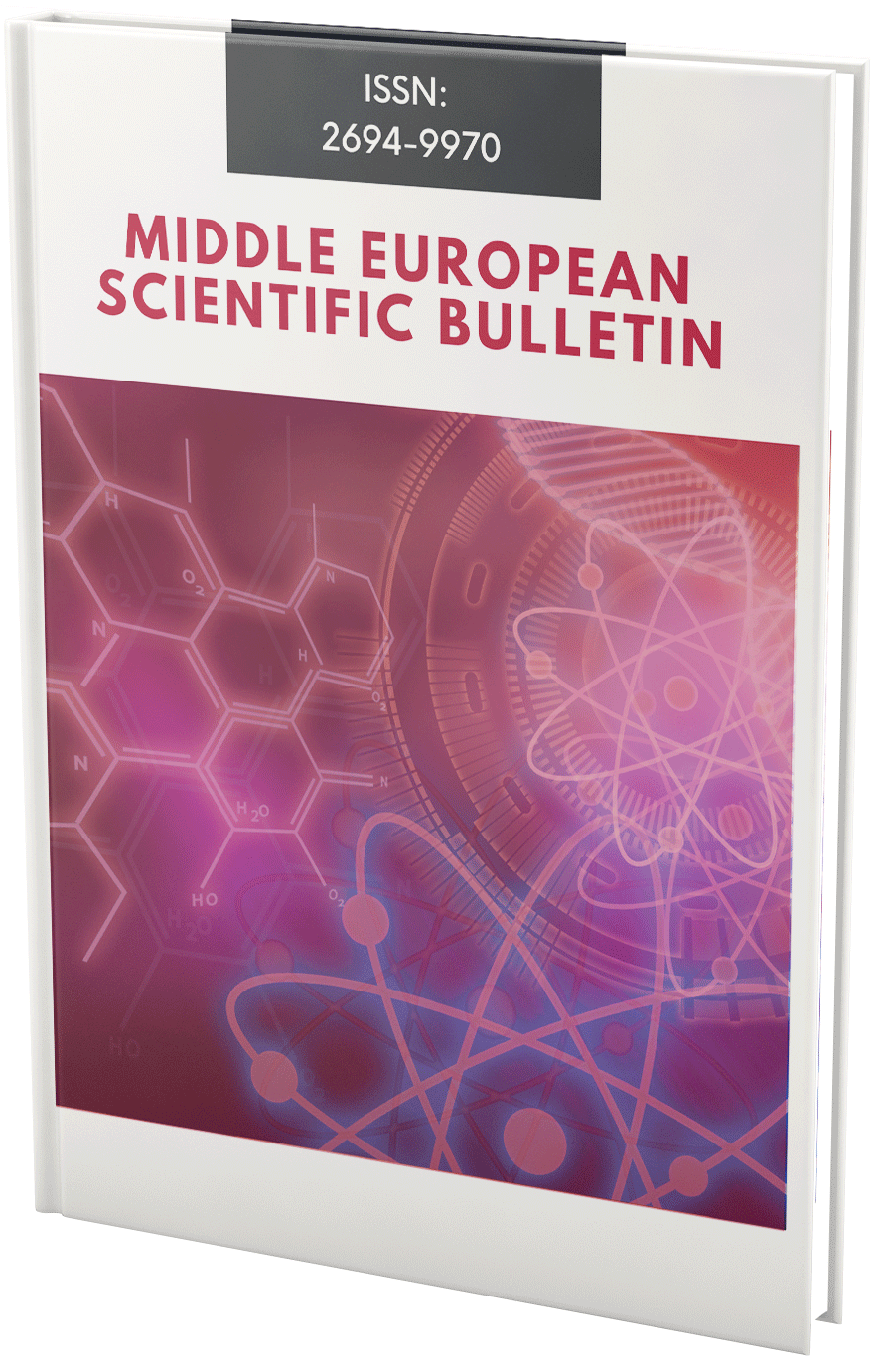 Mathematical Modeling of Oil Heating Process
Declarations
Conflict of Interest Statement
The author (s) declare that the research was conducted in the absence of any commercial or financial relationships that could be construed as a potential conflict of interest.
Copyright and permissions
Copyright (c) 2022 Abdurakhmonov O. R. , Sadullayev Azizbek Nasillo o'g'li
This work is licensed under a Creative Commons Attribution 4.0 International License.
Downloads
Download data is not yet available.
References
1. Гатина Асаль Равшановна "Проeктированиe оптимального управления системой автоматизации синтеза аммиак" Диссертация 2015 г.
2. Проектирование систем автоматизации технологических процессов:
3. Справ. пособие / А.С. Клюев, Б.В. Глазов, А.Х. Дубровский; Под ред. А.С. Клюева. М.: Энергия 2009 г.
4. Прикладные нечеткие системы /Под ред. Тэтано Т., Асаи К., Сугэно М: Мир, 1993 г.
5. A.В. Леоненков Нечеткое моделирование в среде MATLAB, СПб, 2005 г.
6. Dr. Issam Dagher and Kifah Daher University Balmand faculty of Engineering "Fuzzy logic control and tuning of fuzzy PID controllers" 2012 y.
7. Abduraxmonov O.R, Sadullayev A.N "MATHEMATICAL MODELING OF THE PROCESS OF HEAT EXCHANGE IN THE TECHNOLOGICAL SYSTEM OF OIL REFINING" "Science and education" ilmiy jurnal, 2022 y.
8. Djuraev X.F., Rasulov Sh. X., Mizomov M.S. "Automation of oil remnant separation process" 24-226 p.
Bibliographic Information
Cite this article as:
O. R., A. ., & Nasillo o'g'li, S. A. . (2022). Mathematical Modeling of Oil Heating Process. Middle European Scientific Bulletin, 30, 62-66. Retrieved from https://cejsr.academicjournal.io/index.php/journal/article/view/1584
Submitted

10 November 2022

Revised

10 November 2022

Published

10 November 2022