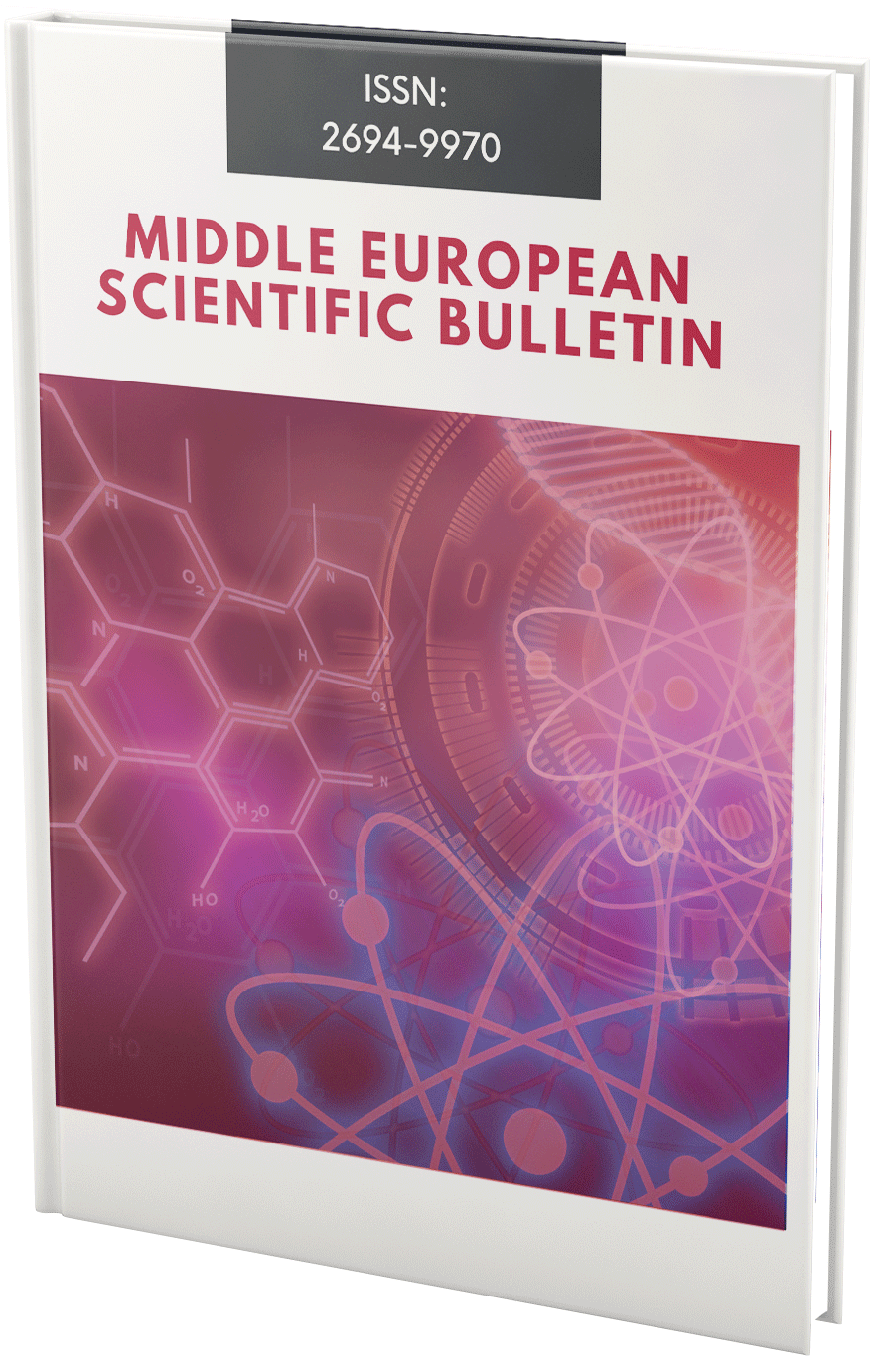 The Development Mechanism of Hammer Throwers Technique
Declarations
Conflict of Interest Statement
The author (s) declare that the research was conducted in the absence of any commercial or financial relationships that could be construed as a potential conflict of interest.
Copyright and permissions
Copyright (c) 2021 Islamjon Erkozievich Rozmatov
This work is licensed under a Creative Commons Attribution 4.0 International License.
Downloads
Download data is not yet available.
References
1. Vovk, S.I. Dialectics of sports training / S.I. Vovk. -M .: Physical culture, 2007.212 p.
2. Vyatkin, B. Integral individuality of a person in sports activities / B. Vyatkin, G. Lozhkin // Science in Olympic sports. 2002. - No. 1. - p. 88-97.
3. Zhilkin, A.I. Athletics: Textbook for students of higher pedagogical educational institutions / A.I. Zhilkin, B.C. Kuzmin, C.B. Sidorchuk. 2nd edition, - M .: Publishing Center "Academy", 2005. - 464 p.
4. Korenberg, V.B. To the theory of sports motor activity / V.B. Korenberg. M.: Soviet sport, 2005 .- 232 p.
5. Kuramshin, Yu.F. Technical training / Yu.F. Kuramshin, O.A. Dveirina, V.P. Aksenov // Theory and methodology of physical culture: Textbook / Edited by Professor Yu.F. Kuramshina. M .: Soviet sport, 2003 .- p. 357-364.
Bibliographic Information
Cite this article as:
Submitted

14 December 2021

Revised

14 December 2021

Published

14 December 2021