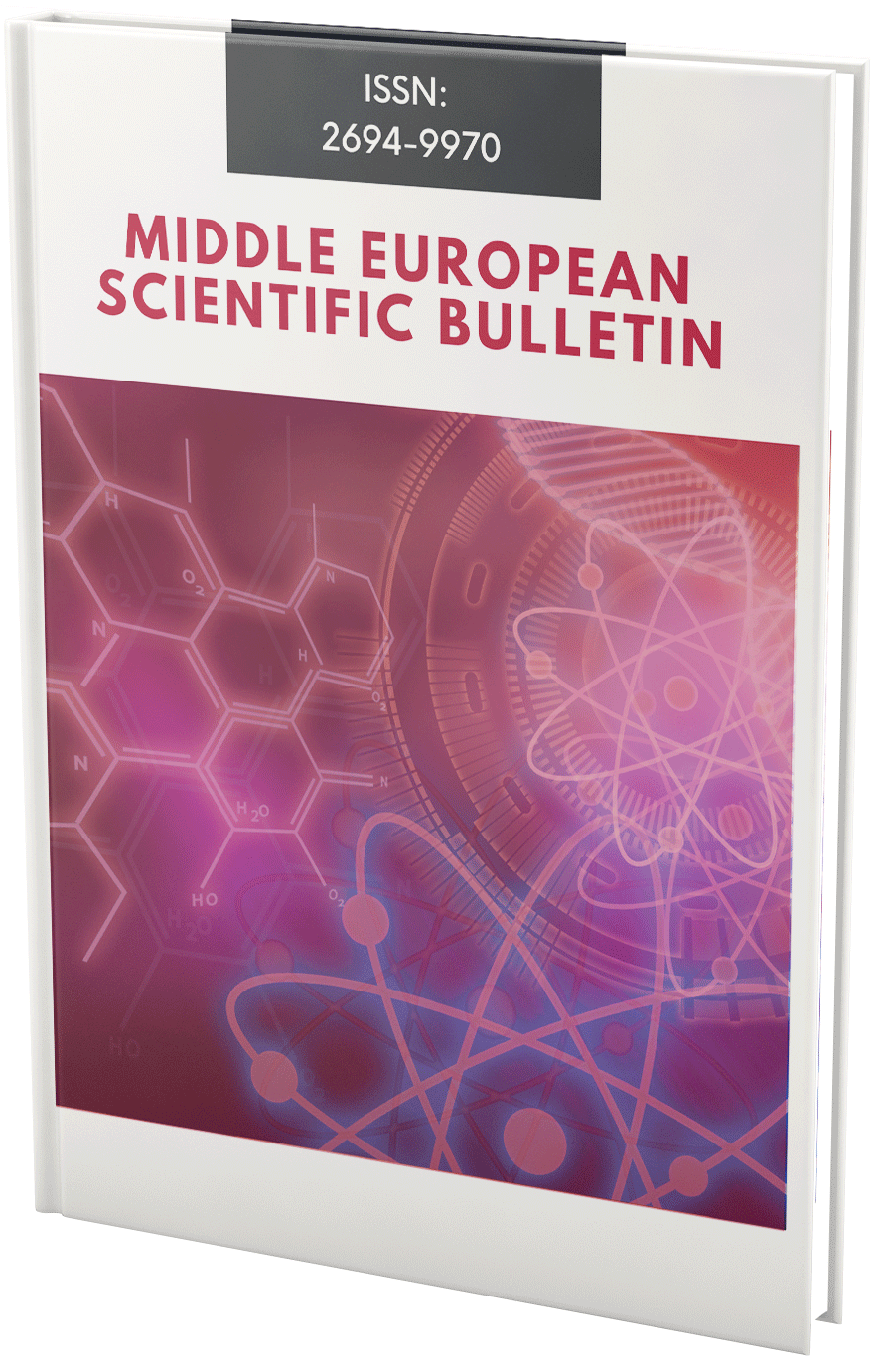 Conceptuality in the Work of Shukur Kholmirzaev
Declarations
Conflict of Interest Statement
The author (s) declare that the research was conducted in the absence of any commercial or financial relationships that could be construed as a potential conflict of interest.
Copyright and permissions
Copyright (c) 2021 Haydarov Shokhkadam
This work is licensed under a Creative Commons Attribution 4.0 International License.
Downloads
Download data is not yet available.
References
1. Annotated Dictionary of the Uzbek Language, Volume II, 2006.
2. M.Yuldashev "Linguopoetics of literary text", "Uzbekistan" .T.: 2019.
3. Sh.Kholmirzaev "Who is not under eighteen" Tashkent, -2020.
4. Askoldov S.A. Concept and word / S.A. Askoldov // Russian literature. From the theory of literature to the structure of the text. Anthology / under total. Ed. V.P. No-badge. - M.: Academia, 1997. -- S. 267 - 279.
Bibliographic Information
Cite this article as:
Submitted

24 November 2021

Revised

24 November 2021

Published

24 November 2021