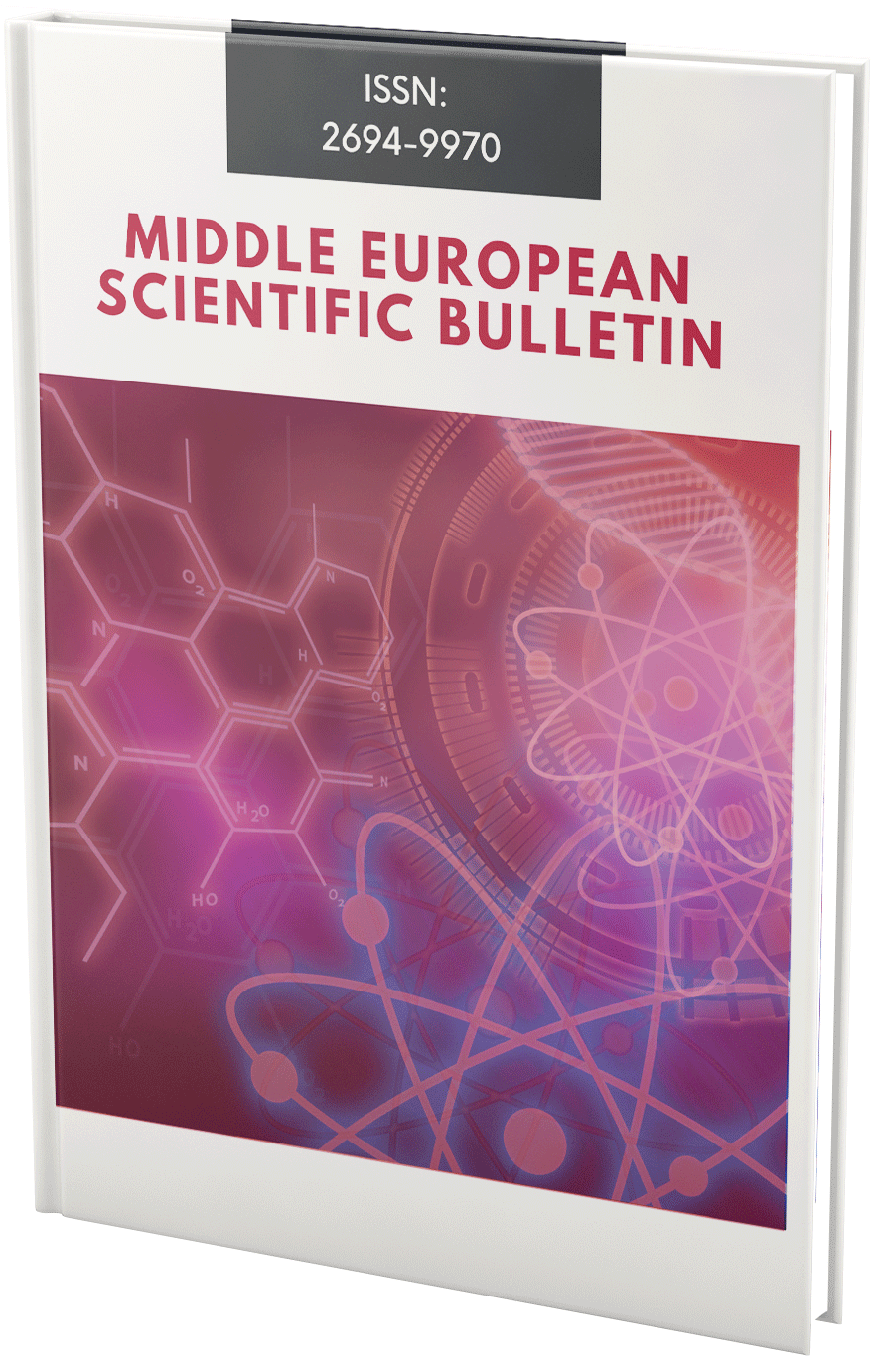 The Velocity Distribution over the Cross Section Pipes of Pneumatic Transport Installations Cotton
Keywords
pneumatic transport installations
the pipeline cross-section of the pipeline diameter
Declarations
Conflict of Interest Statement
The author (s) declare that the research was conducted in the absence of any commercial or financial relationships that could be construed as a potential conflict of interest.
Copyright and permissions
Copyright (c) 2021 Sarimsakov Olimjon Sharifjanovich , Turg'unov Dilmurod Umarali o'g'li , Babayeva Мalikakhan Nabijon kizi
This work is licensed under a Creative Commons Attribution 4.0 International License.
Downloads
Download data is not yet available.
References
1. Мурадов Р., Саримсаков О., Хусанов С. Внутризаводская пневмотранспортировка хлопка-сырца: состояние, проблемы и перспективы. Журнал «Механика муаммолари», 2014, №2
2. Черный Г.. Газовая динамика. Москва. Наука, 1988.
3. Альтшуль А.и др. Гидравлика и аэродинамика. Стройиздат, 1987.
4. Лойцянский Л.. Механика жидкости и газа. Москва, Дрофа, 2003.
5. A.Salimov, O.Salimov, Sh.Khusanova, I.Khakimov"The problems of natural fiber and textile materials on fire resistance" Saarj journal Akademicia: an international multidisciplinary research jurnal april-2020.
6. Theoretıcal Analysıs of the Movement of Raw Cotton ın Unıform Feeder Feed ın the New Installatıon. International Journal of Advanced Science and Technology Vol. 29, No. 7, (2020), pp. 7970-7974.
7. Theoretical study of the process of cleaning cotton before piling up. ISJ Theoretical & Applied Science, (2021). 10 (102), 801-806.
Bibliographic Information
Cite this article as:
Sharifjanovich, S. O., o'g'li, T. D. U., & kizi B. М. N. (2021). The Velocity Distribution over the Cross Section Pipes of Pneumatic Transport Installations Cotton. Middle European Scientific Bulletin, 18, 227-232. https://doi.org/10.47494/mesb.2021.18.874
Submitted

17 November 2021

Revised

17 November 2021

Published

17 November 2021