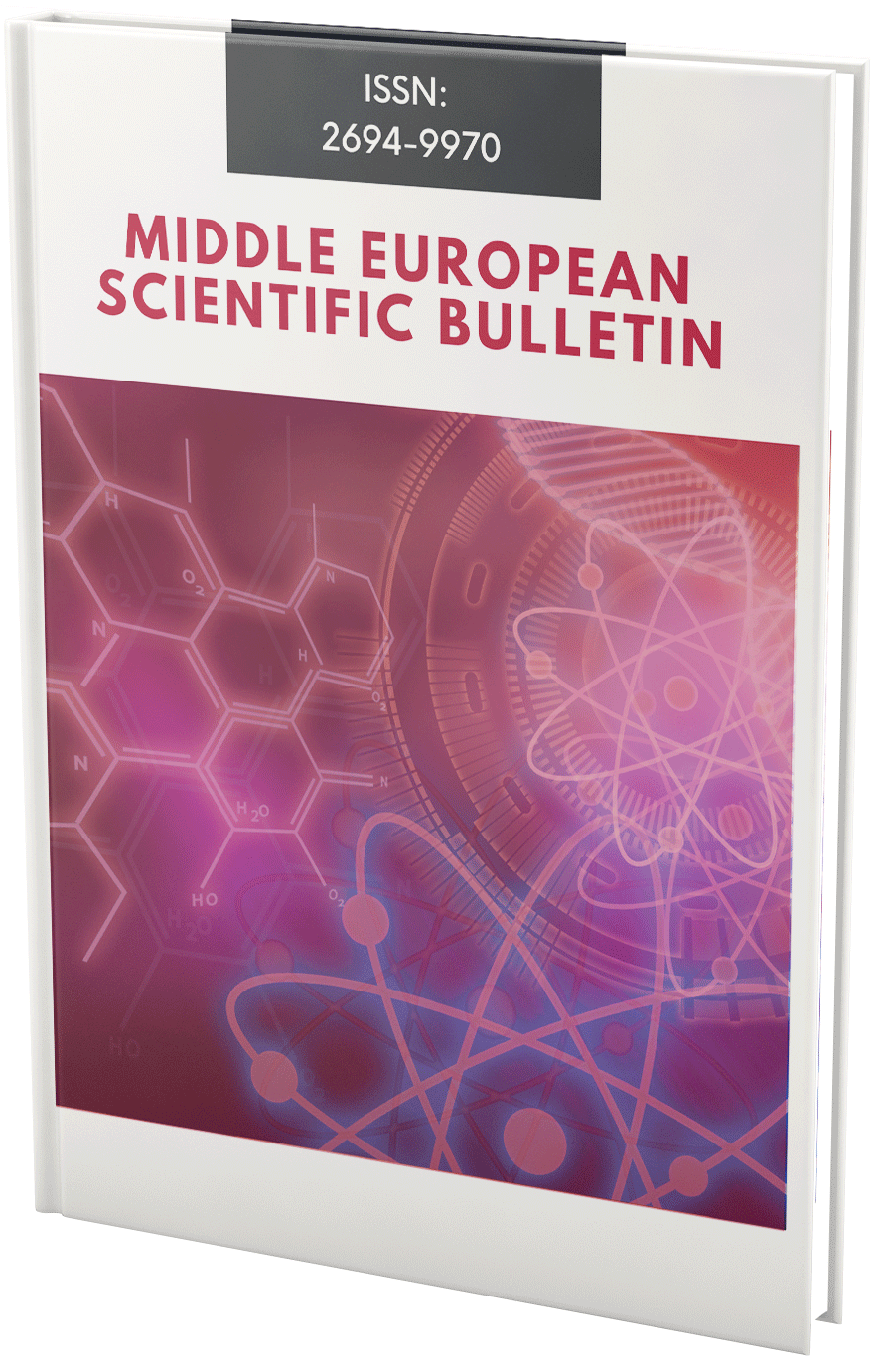 The Semantic Development of Some "QAP" Basic Units which Have Made a Russen Language and throught for Foreign Language
Declarations
Conflict of Interest Statement
The author (s) declare that the research was conducted in the absence of any commercial or financial relationships that could be construed as a potential conflict of interest.
Copyright and permissions
Copyright (c) 2021 Kamola Rikhsiyeva
This work is licensed under a Creative Commons Attribution 4.0 International License.
Downloads
Download data is not yet available.
References
1. Baskakov N.A. Russkiye familii tyurkskogo proisxojdeniya. Moskva: Nauka, 1979
2. Etimologicheskiy slovar tyurkskix yazikov. Moskva, 1977
3. Fasmer M. Etimologicheskiy slovar russkogo yazika. M., 1986
4. Golovanova, Xalilova. Chelovek i kultura. T., 2013
5. Gumbatov G. Istoricheskaya prarodina tyurkov. Baku: Elm i taxsil, 2012.
6. Kojevnikova Y.A. Tyurkizmi v sovremennom russkom yazike. V., 2009.
7. Shipova Y.N. Slovartyurkizmov v russkom yazike. Alma-Ata: Nauka, 1976.
8. Yunaleyeva R.A. Tyurkizmi v russkoy klassike: slovar s tekstovimi I llyustratsiyami. Kazan: Taglimat, 2005.
Bibliographic Information
Cite this article as:
Rikhsiyeva, K. . (2021). The Semantic Development of Some "QAP" Basic Units which Have Made a Russen Language and throught for Foreign Language. Middle European Scientific Bulletin, 18, 198-201. https://doi.org/10.47494/mesb.2021.18.868
Submitted

16 November 2021

Revised

16 November 2021

Published

16 November 2021