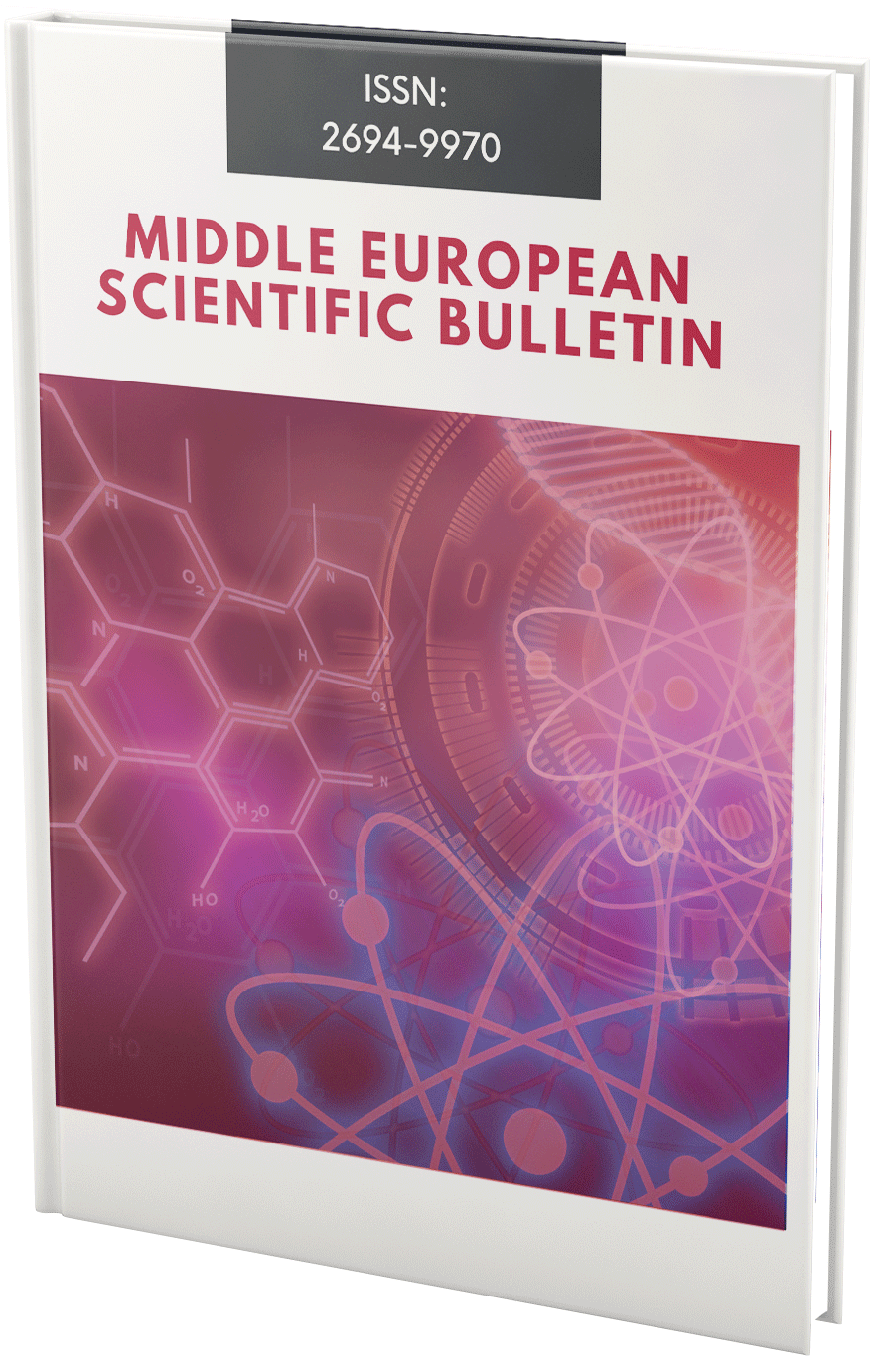 Psychological Features of the Formation of the Personality of the Teacher of the Karakapak School
Declarations
Conflict of Interest Statement
The author (s) declare that the research was conducted in the absence of any commercial or financial relationships that could be construed as a potential conflict of interest.
Copyright and permissions
Copyright (c) 2021 Saparov Shingis Baxiyevich
This work is licensed under a Creative Commons Attribution 4.0 International License.
Downloads
Download data is not yet available.
References
1. Abdukudusov O.A. Vocational colleges on the way to training competitive specialists // J. Vocational education. - Tashkent, 2000. - №1. Pp. 22-23.
2. Temirov A., Sohobiddinov A. "Information in the education system of our country learning through communication and innovative technologies "//" WORLD SOCIAL SCIENCE "// pp. 15-16.
3. A.A. Temirov, H.R. Salimova. Use of modern information and communication technologies in the training of teachers // Proceedings of the Republican scientific-practical conference "Innovations in the development of information and communication technologies." Karshi -2019. -P. 170-171
4. Galuzo I.V. Methodology for the implementation of the training function of tests in the MOODLE environment / I.V. Galuzo, V.V. Nebyshines, P.A. Stashulyonok // Modern education of the Vitebsk region. - 2013.— No. 1. - P. 76–80.
5. Galuzo I.V. The structure of distance learning for schoolchildren and methodological support of the educational process in the MOODLE environment. Mogilev: Moscow State University, 2013 .-- 96-98 p.
6. Gilmutdinov A.Kh. Electronic education on the MODLE platform. Kazan, KSU. - 2008. – 169 p.
7. Engel W. Moodle for beginners. Review of Moodle's capabilities in questions and answers / V. Engel. - Moodle Center, 2012 - 18 p.
8. Didactic Principles of Digital Learning Process Based On Digital Technologies In Distance Learning. International Journal of Academic Pedagogical Research (IJAPR) Vol. 5 Issue 1, January – 2021 Washington, www.ijeais.org/ijapr
9. Pedagogical design of distance learning processes in the electronic information and educational environment of continuing education European research: innovation in science, education and technology / collection of scientific articles. LXIII international correspondence scientific and practical conference (London, United Kingdom, May 6-7, 2020). – London 2020 .
10. Enhancing the participation of students and faculty in distance learning using blender learning and flipped classroom technologies in the development of pedagogy through digital technology. PSYCHOLOGY AND EDUCATION (2021) 58(2): 4910-4917.
Bibliographic Information
Cite this article as:
Baxiyevich, S. S. . (2021). Psychological Features of the Formation of the Personality of the Teacher of the Karakapak School. Middle European Scientific Bulletin, 18, 180-186. https://doi.org/10.47494/mesb.2021.18.863
Submitted

15 November 2021

Revised

15 November 2021

Published

15 November 2021