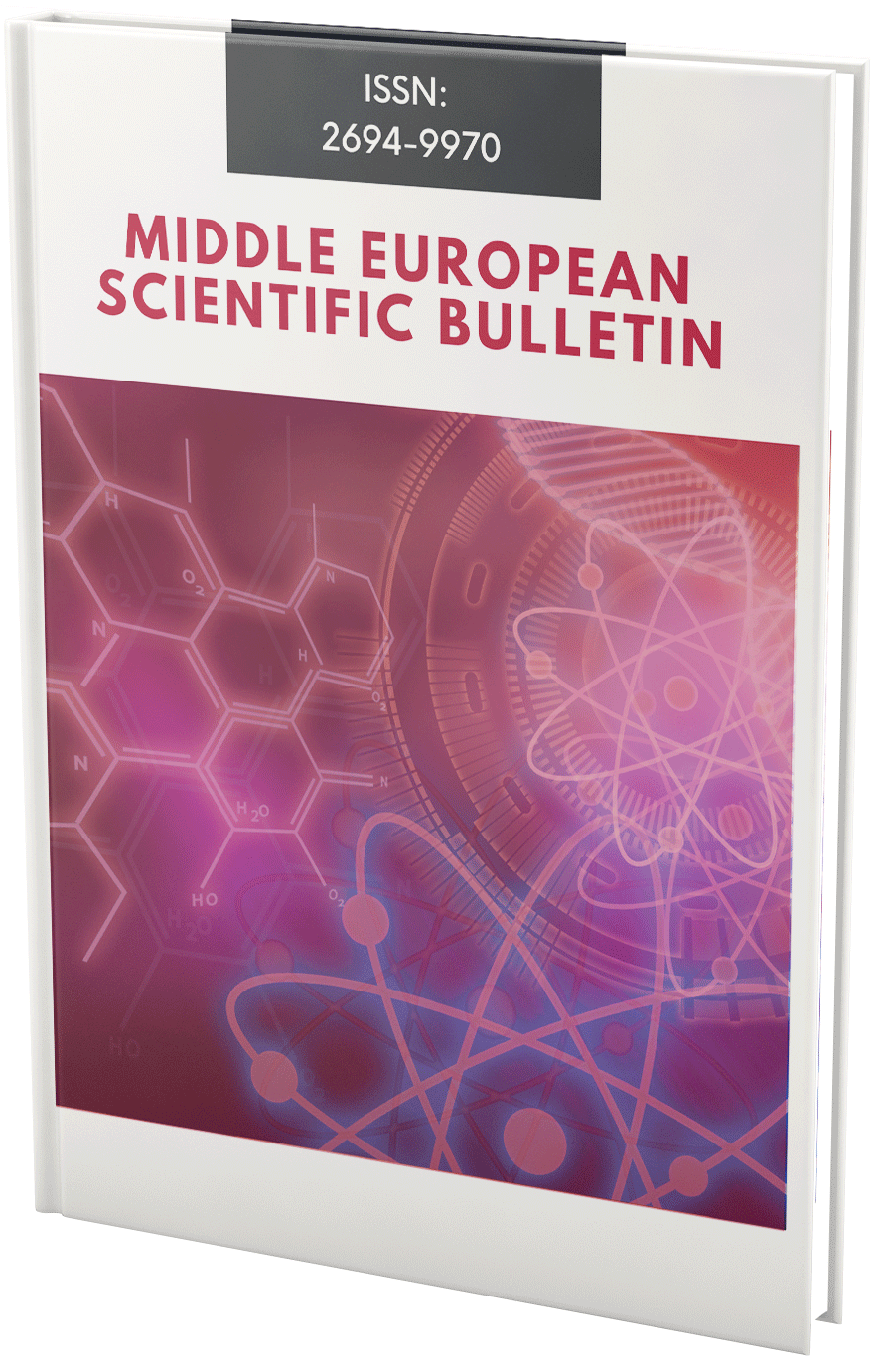 Use Comparative Analysis to Create and Teach National History in a National Spirit
Declarations
Conflict of Interest Statement
The author (s) declare that the research was conducted in the absence of any commercial or financial relationships that could be construed as a potential conflict of interest.
Copyright and permissions
Copyright (c) 2021 Yuldash Haydarov
This work is licensed under a Creative Commons Attribution 4.0 International License.
Downloads
Download data is not yet available.
References
1. Mirziyoyev Sh.M. If the body of a society is the economy, its soul and spirit is spirituality. "People's Speech", January 20, 2021.
2. Mirziyoyev Sh. M. The independence of our country is a source of strength and inspiration for us, the basis of development and prosperity. "New Uzbekistan", September 1, 2021, No. 176.
3. Ilhomov Z. Methodology of historical science (historical knowledge, historical consciousness and historical memory). TDPU named after Nizami, 215.
4. Tadjiev M. and others "Modern information technologies in education". T., 2001.
5. Alimova D.A. "History as history, history as science" T.2.T, "Uzbekistan" 2009.
6. Askarov A. "Tasks of history in the conditions of independence of Uzbekistan". Social Sciences in Uzbekistan, 1992, Nos. 7-8.
7. Alimova D.A. "Methodology of historical science" T., 2018.
8. Jorayev N. Theoretical foundations of the philosophy of history. T. "Spirituality". 2008, p.202
9. Azamat Ziyo. "History of Uzbek statehood", T.; 2000, p.7.
10. Radjiev A. The principle of "lifelong learning" applies to professional development. New Uzbekistan, December 13, 2020, No. 241
11. Toynbee A. Comprehension of history. M, "Progress", 1991, P. 69.
12. "People's Speech", January 20, 2021.
Bibliographic Information
Cite this article as:
Submitted

9 November 2021

Revised

9 November 2021

Published

9 November 2021