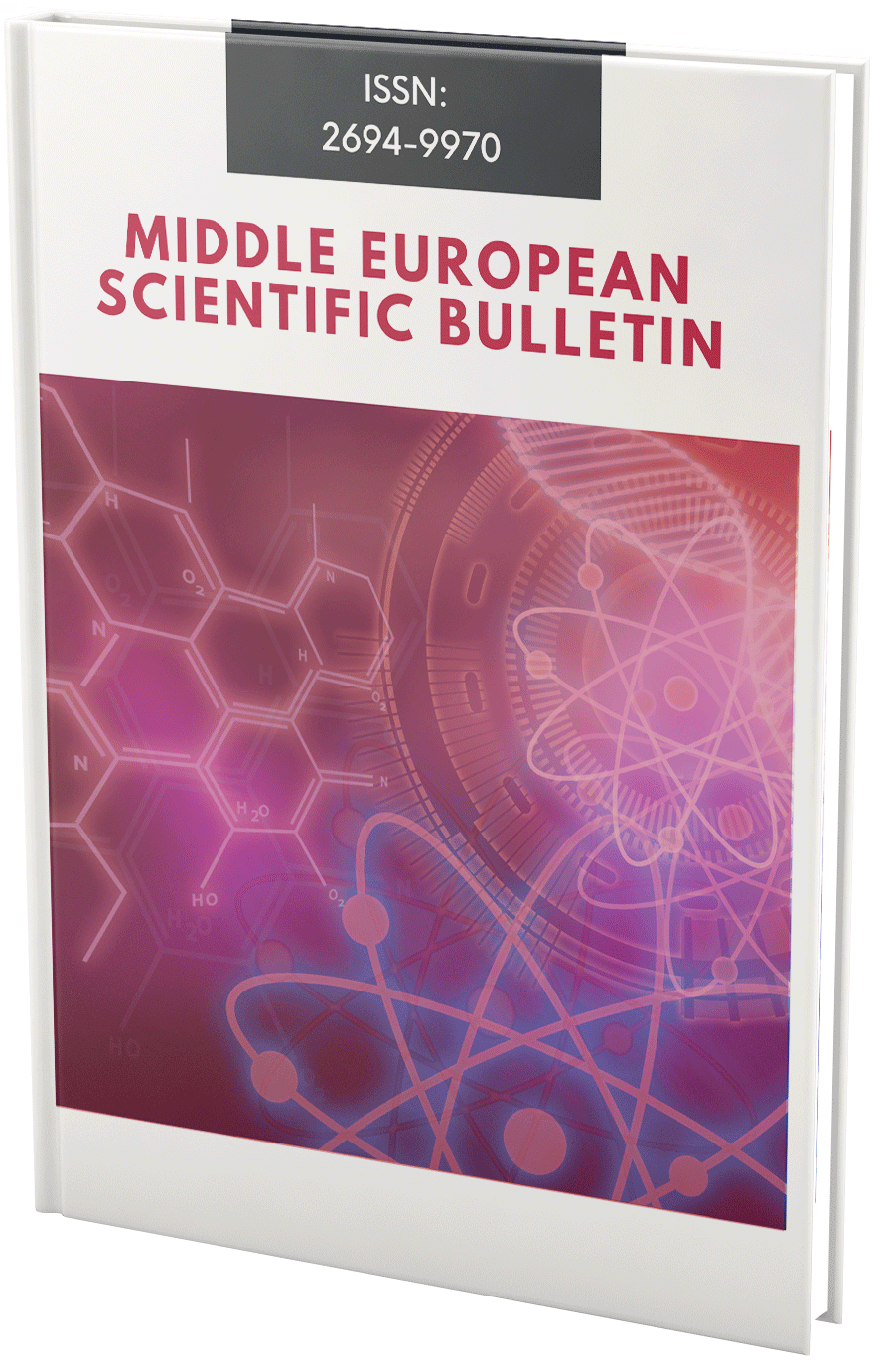 The Action of Introvit A + WS and Monocalcium Phosphate in the Prevention of Vitamin and Mineral Deficiency of Infertility in Cows
Keywords
dispensary examinations of alimentary infertility
morphobiochemical parameters
Declarations
Conflict of Interest Statement
The author (s) declare that the research was conducted in the absence of any commercial or financial relationships that could be construed as a potential conflict of interest.
Copyright and permissions
Copyright (c) 2021 M. A. Sulaimonov , M. K. Abdumalikova , B. T. Sidikov
This work is licensed under a Creative Commons Attribution 4.0 International License.
Downloads
Download data is not yet available.
References
1. Eshburiev BM, Endemic trace elements of animals. Monograph. "N. Doba" XT. Samarkand, 2009.
2. Kondrakhin I.P., Levchenko V.I. Diagnostics and therapy of internal diseases of animals. M .: LLC "Aquarium-Print", 2005. p-652-653.
3. Students A.P., Shipilov V.S., Nikitin V.Ya. other. Veterinary obstetrics, gynecology and reproduction biotechnology. Moscow, Kolos, 2000.
4. Urazaev N.A., Nikitin V.Ya., Kabysh A.A. and other. Endemic diseases of farm animals. Moscow: Agronomic Industrial Publishing House, 1990.
5. Shipilov V.S., Kopytin V.K. Regulated sucking and involution of genital organs in heifers // Veterinary medicine. 1986. No. 2 р. 41-42.
6. Baymatov V.N., Adamushkin V.E., Hannanova A.F. Changes in clinical and biochemical parameters in cows with iodine deficiency. Journal of Veterinary Medicine. No. 8. 2006, p. 45-47.
Bibliographic Information
Cite this article as:
Sulaimonov, M. A., Abdumalikova, M. K. ., & Sidikov, B. T. . (2021). The Action of Introvit A + WS and Monocalcium Phosphate in the Prevention of Vitamin and Mineral Deficiency of Infertility in Cows. Middle European Scientific Bulletin, 17, 61-63. https://doi.org/10.47494/mesb.2021.17.766
Submitted

9 October 2021

Revised

9 October 2021

Published

9 October 2021