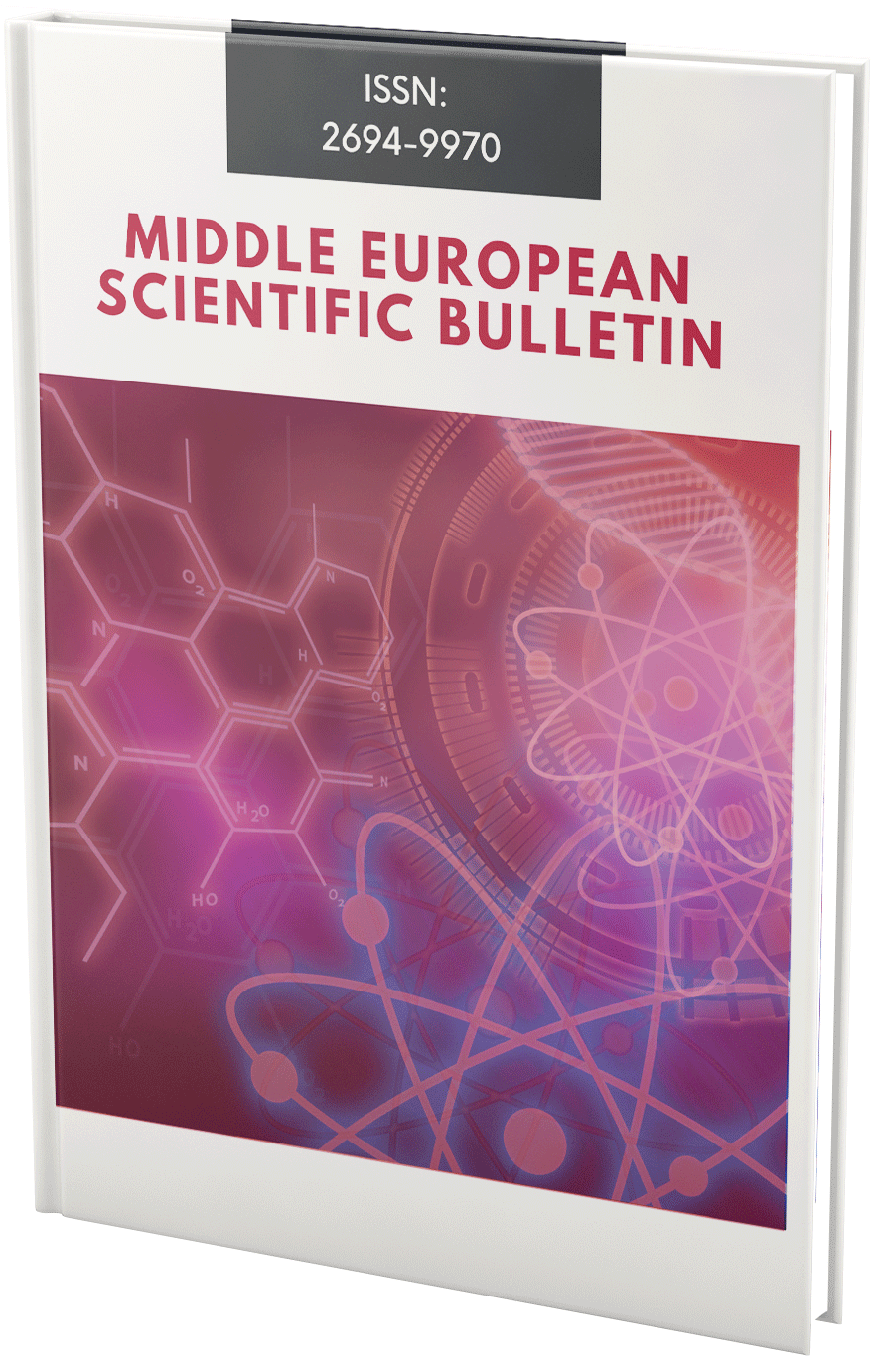 Improving the Organizational and Economic Mechanism of Increasing the Investment Activity of Free Economic Zones
Keywords
investment attractiveness
Declarations
Conflict of Interest Statement
The author (s) declare that the research was conducted in the absence of any commercial or financial relationships that could be construed as a potential conflict of interest.
Copyright and permissions
Copyright (c) 2023 Kilicheva Kamola Muzaffarovna
This work is licensed under a Creative Commons Attribution 4.0 International License.
Downloads
Download data is not yet available.
References
1. Resolution of the President of the Republic of Uzbekistan dated December 21, 2018 No. PR-5600 "On measures to further improve the system of coordination and management of the activities of free economic zones"
2. Timchuk O.G, Nikityuk L.G, Gorbachevskaya E.Yu. Free Economic Zones as the Basement to Increase Innovation and Investment Activity of Economic Units. https://doi.org/10.2991/iscfec-18.2019.110
3. Pavlov P.V. The role of various types of free economic zones in the development of the world economy. Regional Theory and Practice. – 2006. No. 9 (36). 54-61 p.
4. Furshchik M.A., Shutova A.V., Prozorov M. S., Savelyev A. V., Goryacheva M. A. Special economic zones: experience and prospects / Furshchik M. A., Shutova A. V. — M .: Publishing house "Media Info Group", 2014 - 212 p.
5. Khujamkulov D.Y. Free economic zones. Textbook. - T.: ECONOMY, 2019. - 408 p.
6. Asatullayev Kh.S, Tursunov B.O, Mamanazarov M.A. Enterprise development strategy: Textbook. - T.: "Economy-Finance", 2019. - 524 p.
7. Raimjanova M.A. Attracting investments to free economic zones in Uzbekistan: theoretical foundations, current situation and prospects.-T., 2013. 176 p.
8. Rashidov M.K. The role of the investment environment in the establishment of free economic zones (in the case of Navoi region) // economics and finance (Uzbekistan). 2011. №2-3. 84-88 p.
Bibliographic Information
Cite this article as:
Muzaffarovna, K. K. . (2023). Improving the Organizational and Economic Mechanism of Increasing the Investment Activity of Free Economic Zones. Middle European Scientific Bulletin, 32, 15-20. Retrieved from https://cejsr.academicjournal.io/index.php/journal/article/view/1653
Submitted

9 January 2023

Revised

9 January 2023

Published

9 January 2023