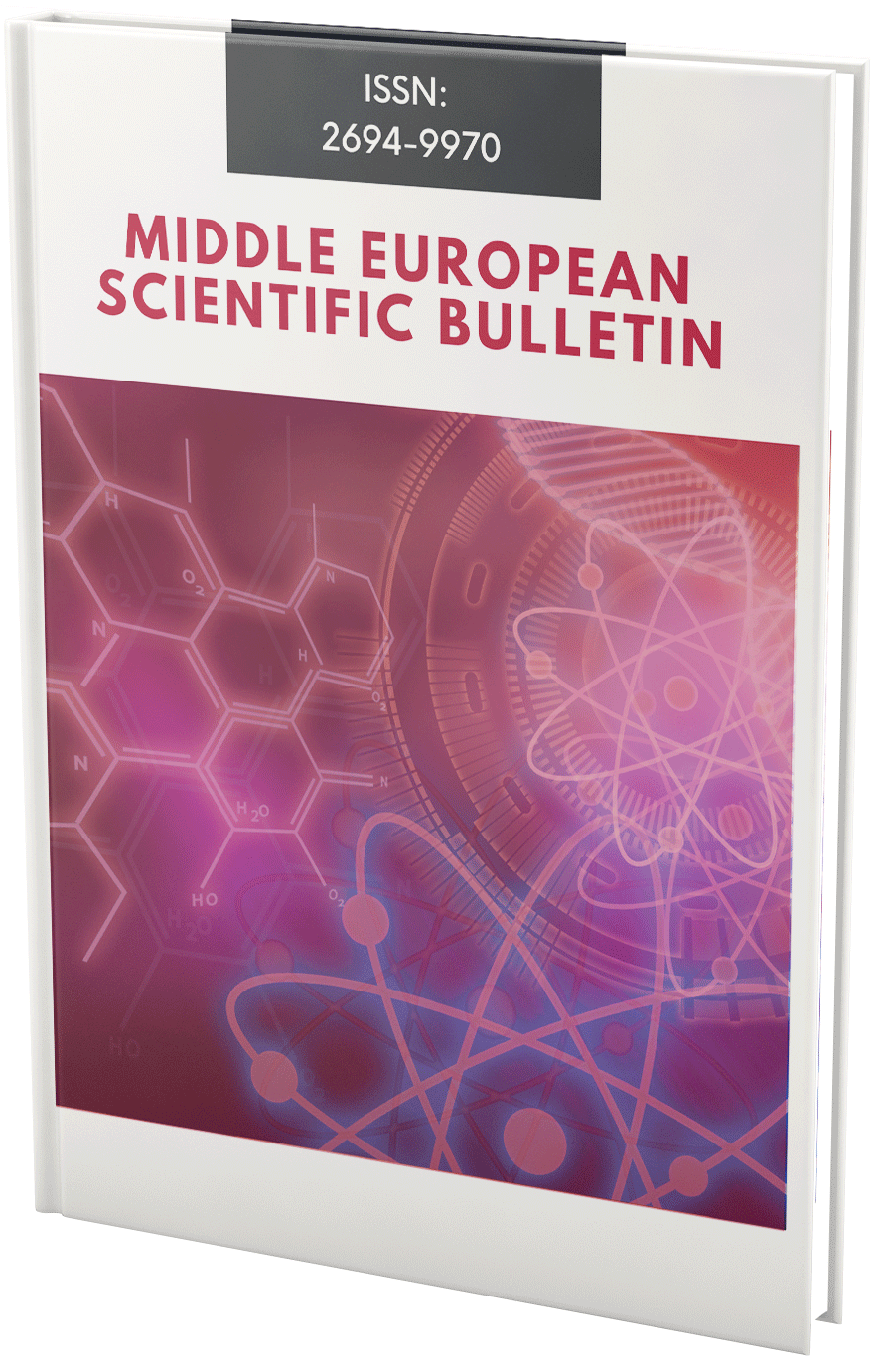 Effects of Malaria Parasitaemia on Electrolytes (NA, K, CL, HCO3) and Some Liver Enzymes (AST and ALT) in Patient Attending University of Maiduguri Teaching Hospital
Declarations
Conflict of Interest Statement
The author (s) declare that the research was conducted in the absence of any commercial or financial relationships that could be construed as a potential conflict of interest.
Copyright and permissions
Copyright (c) 2022 Ibrahim Usman Ishaku , Dr. Adamu Inuwa
This work is licensed under a Creative Commons Attribution 4.0 International License.
Downloads
Download data is not yet available.
References
1. Akanbi, O.M., Odaibo, A.B. and Ademowo, O.G. (2009): The burden of malaria infection on pregnant women and birth weight of infants in south western Nigeria. East Afr. J. Public Health, 6:63-68.
2. Akanbi, O. M., Omonkhua, A. A., Cyril-Olutayo, M.C. (2014). Effect of methanolic extract of stem bark of Anogeissusleiocarpuson liver function of mice infected with Plasmodium berghei. J. Herbs Spices Med. Plants 20:350-358.
3. Ananad, A.C., Ramji, C., Narula, A.S., and Sinh, W. (1992). Malarial hepatitis: a heterogeneous syndrome. Natl Med J India. 5:59-62 (PubMed).
4. Augustijn, K.D., Kleemann, R., Thompson, J., Kooistra, T., Crawford, C.E., Reece, S.E., Arjan, A.P., Siebum, H.G., Janse, C.J. and Waters, A.P. 2007. Functional characterization of the Plasmodium falciparum and P. berghei homologues of macrophage migration inhibitory factor. Infect Immun., 75(3): 1116-1128.
5. Burtis, E., Ashwood, B. (2001). Liver functions. In: Tietz Fundamentals of Clinical Chemistry, 5th (ed.), Saunders Company, Philadelphia pp.748-770.
6. Calbreath, D.F (1992)., Philadelphia, W.B., Chawala, L.S., Sidhu, J., Sabharwal, B.D (1989). Jaundice in P. falciparum. J Assoc Physician India. 37:390-392
7. Cheesebrough, M. (1998).Examination of blood for malaria parasites.Medical laboratory Manual for Tropical Countries.Cambridge University press. 2nd Ed. Pp 240-244.
8. Cox, F.E.G., 2010.History of the discovery of the malaria parasites and their vectors. Parasite Vector, 3: 5.
9. Devarbhavi, H., Alvare, J.F. and Kumar S.K. (2005).Severe falciparum malaria simulating fulminant hepatic failure.MayoClim Proc.; 80:355-358.
10. Dzeing-Ella, A., Pascal, C., NzeObiang, R. T., Timothy, P., Ebele, J. I., Emeka, E. N., Nnenna, C. A., Ignatius, C. M,, Ebele, A. (2010).Severe Falciparum malaria in Gabonese children: clinical and laboratory features. Malar. J. 4:1.
11. Ebele, J., Ikekpeazu, E., E., Neboh, N., Aguchime, C. (2010). Malaria Parasitaemia: effect on serum sodium and potassium level. Biology and medicine, vol. 2(2): 20-25.
12. Ghoda, M. K (2002).Falciparum hepatopathy.A reversible and transient involment of liver in falciparum malaria.TropGastroenterol. 23:70-71
13. Gomes, A. P., Vitorino, R. R., Costa, A., de Mendonça, E. G., Oliveira, MGA, S. R. (2010). Severe Plasmodium falciparum malaria. Rev. Bras. Ter. Intensiva. 23:358-369.
14. Guyatt, H.L. and Snow, R.W. (2004): Impact of malaria during pregnancy on low birth weight in sub-Saharan Africa. Clin.Microbiol.Rev. 17: 760-769.
15. Hanson, J. Hossain, A., Charunwatthana, P., Hassan, M.U., Davis, T.M., Lam, S.W., Chubb, S.A. Maude, R.J., Yunus, E.B., Haque, G., White, N.J., Day, N.P. and Dondorp, A.M. (2009). Hyponatremia in severe malaria: evidence for an appropriate antidiuretic hormone response to hypovolemia. Am J Trop Med Hyg
16. Hay, S., Guerra, C., Tatem, A., Noor, A and Snow, R (2004). "The global distribution and population at risk of malaria: past, present and future." Lancet 4(6):327-236.
17. Jarike, A. E., Emuveyon, E. E., Idogun, S. F. (2002). Pitfalls in the interpretations of liver parenchymalandmembraneous enzyme results in preclinical P. falciparum and malaria in the Nigerian environment. Nig. Clin. Med. 10:21-27.
18. Jasani, J.H., Sancheti, S.M., Gheewala, B.S., Bhuva, K.V., Doctor, V.S., Vacchani, A.B. (2012). Association of electrolyte disturbances (Na+, K+) with type and severity of malarial parasitic infection. J. Clin. Diagn. Res. 6 (Suppl-2): 678-681.
19. Kochar, D.K.,Agarwal, P., Kochar, S.,K. (2003). Hepatocyte dysfunction and hepatic encephalopathy in Plasmodium falciparummalaria.QJM 96:505-512.
20. Kochar, D.K., Singh, P., Agarwa, P., Kochar, S.K., Pokharna , R. and Sareen, P.K. (2003). Malarial hepatitis.J Assoc. Physicians India. 51:1069-1072 (PubMed).
21. Kumar, S., Tomos, B. Sodium Lancet (1998). 352:354 Practional practice in Clinical Chemistry.
22. Ladhani, S., Patel, V.S., El Bashir, H., Shingadia, D (2005). Changes in laboratory features of 192 children with important falciparum malaria treated with quinine. Pediar infect, 24:101-1020
23. Maitland, K., Pamba, A., Newton, C.R, Lowe, B., Levin, M. (2004).Hypokalemia in children what severe falciparum malaria.PediatrCrit Care Med. 5:81-5.
24. Mishra, S.K., Mohanty, S. (2003). Problems in the management of severe malaria.The Internet J. Trop Med. 1(1), 1-10.
25. Mishra SK, Dietz K, Mohanty S, Pati SS (2007).Influence of acute renal failure in patients with cerebral malaria; a hospital-based study from India. Trop. Doct. 37:103-104.
26. Mockenhaupt, F., Ehrhardt, S., Burkhardt, J., Bosomtive, S., Laryea, S., Anemana, S. (2004). Manifestation and outcome ofsevere malaria in children in Northern Ghana. Am. J. Trop. Med. Hyg. 71:167-172.
27. Naqvi R, Ahmad E, Akhtar F, Naqvi A, Rizvi A (2003). Outcome in severe acute renal failure associated with malaria. Nephrol. Dial. Transpl. 18:1820-1823.
28. Ogbadoyi, E. O., Tsado, R. D. (2009). Renal and Hepatic Dysfunction in Malaria Patients in Minna, North Central Nigeria. Online J. Health Allied. Sci. 8:2-6.
29. Onyesom, I. (2012). Activities of some liver enzymes in serum of P. falciparum malarial infected humans receiving artemisinin and nonartemisinin-based combination therapy. Ann. Biol. Res. 3:3097-3100.
30. Onyesom, I., Onyemakonor, N. (2011). Levels of parasitaemia and changes in some liver enzymes among malarial infected patients in Edo-Delta region of Nigeria.Curr. Res. J. Biol. Sci. 3: 78-81.
31. Padhi, R. K., Mishra, S (2012). Incidence of renal involvement in malaria in children of Odisha. ISRN Nephrol.p 4.
32. Pratt, D.S., Kapla, M.M (2000). Evaluation of abnormal liver enzyme result in asymptomatic patient.NEJM.1266-1271.
33. Reitman, S and Frankel, S. (1957). Determination of Plasma Amino Transferase activities. Amer. J. Clin. Path.28:56.
34. Ross, A., Smith, T (2010). Interpreting malaria age-prevalence and incidence curves: a simulation study of the effects of different types of heterogeneity.Malar. J. 9:132.
35. Rosenthal, P., Haight, M (1989). Aminotranseferase as a prognostic index in infant with liver disease.ClinChem; 36:346-348
36. Schiff, E.R., Medina, M., Kahn, R.S.New perspectives in the diagnosis of Hepatitis.C Seminal liver Dis 1999;19:3-15
37. Sharma, S.K., Sharma, B.H.K., Shakya, K., Khanal, B., Khaniya, S., Shrestha, (2004). Acute renal failure and hepatic dysfunction in malaria. J. Nepal Med. Assoc. 43:7-9.
38. Snow, R.W., Guerra, C.A., Noor, A.M., Myint, H.Y. and Hay, S.I. (2005).The global distribution of clinical episodes of plasmodium falciparum malaria.Nature 434 (7030): 214-7.
39. Tauil, P. L. (2006). Perspectivas de controle de doençastransmitidasporvetores no Brasil. Rev. Soc. Bras. Med. Trop. 39:275-7.
40. Trampuz, A., Jereb, M., Muzlovic, I. and Prabhu, R. (2003). Clinical review:severe malaria. Crit Care 7 (4):315-23.
41. Tietz, N.W., Pruden, E.L. and Siggaard-Anderson, O. (1994). In: Tietz textbook of Clinical Chemistry (Burtis C.A. and Ashwell E.R. eds.) W.B Saunders Company London 1354-1374.
42. Uzuegbu, U., E. (2011). Serum electrolytes and urea changes in P. falciparum malarial infected children in Nigeria. Asian J. Med. Sci. 3:50-51.
43. WHO (2010).World Malaria Report 2010, Geneva, World Health Organization.
44. World Health Organization. Communicable diseases. WHO Malaria facts and figures. World Health Organization, Europe. 2011.
45. World Health Organisation, (2005). Implementation of the Global malaria control strategy. Report of a WHO Study Group. General: ISBN 9241208392
46. World Health Organization (WHO) Report (2000).Severe falciparum malriaTransac. Roy Soc. Trop. Med. Hyg. (94(1): 1-90.
47. World Health Organization (2012) .Communicable diseases. WHO Malaria facts and figures. World Health Organization, Europe.
48. Zaki, H. Y., Abdalla, B. E., Hayder, B. (2013). Biochemical Profiles of Children with Severe Plasmodium falciparum malaria in central Sudan: a casecontrolstudy. Al Neelain Med. J. 3: 15-23.
Bibliographic Information
Cite this article as:
Ishaku, I. U., & Inuwa, D. A. (2022). Effects of Malaria Parasitaemia on Electrolytes (NA, K, CL, HCO3) and Some Liver Enzymes (AST and ALT) in Patient Attending University of Maiduguri Teaching Hospital. Middle European Scientific Bulletin, 30, 153-171. Retrieved from https://cejsr.academicjournal.io/index.php/journal/article/view/1606
Submitted

25 November 2022

Revised

25 November 2022

Published

25 November 2022