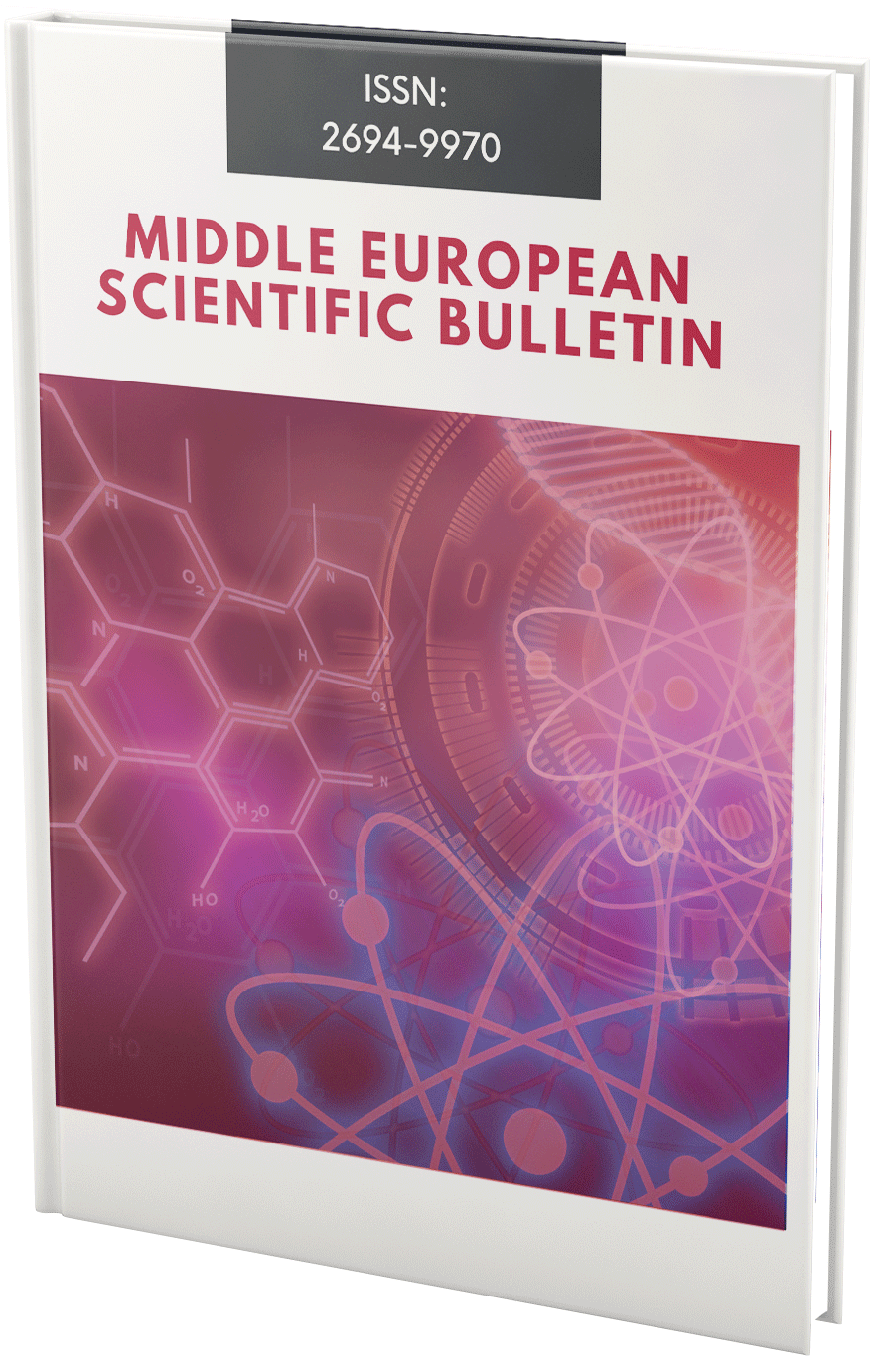 Component Parts of Personal Health Care in the Formation of Physical Culture
Declarations
Conflict of Interest Statement
The author (s) declare that the research was conducted in the absence of any commercial or financial relationships that could be construed as a potential conflict of interest.
Copyright and permissions
Copyright (c) 2022 Bekmurzaev Abdikarim
This work is licensed under a Creative Commons Attribution 4.0 International License.
Downloads
Download data is not yet available.
References
1. Almatov K.T. Physiology of growing up textbook UzMU publishing house named after M.Ulugbek. T. 2004 165-168 p.
2. Sodikov B.A Young Physiology and Hygiene Study Guide New Century Generation 2009. 88-95 p.
3. D. J. Sharipov "Health is everyone's business" T., 2001. 4. Dokuchaeva G. N. "Biologicheskiaktivnye dobavki: zdorov`eserdechno-sosudistoysistemy", Izd-vo "ENAS-kniga", Moscow, 2016 - 129 p.
4. Bichkova T.I. 2005. – 18 p.
5. Vavilov YU. N. O proekte vesmirnogo sportivno-ozdorovitelnogo dvizheniya YU.N. Vavilov, K.YU.A.YU. Silina. Physical culture: upbringing, education, training. – 2001. – No. 4. –S. 58–61.
6. Ибрагимов, А. Т. (2015). Влияние экологических факторов при занятиях физической культурой и спортом. Молодой ученый, (11), 1884-1885.
7. Раджапов, У. Р., & Ибрагимов, А. Т. (2016). Формы организации работы по физической культуре и спорту. Молодой ученый, (25), 580-582.
Bibliographic Information
Cite this article as:
Abdikarim, B. . (2022). Component Parts of Personal Health Care in the Formation of Physical Culture. Middle European Scientific Bulletin, 30, 134-137. Retrieved from https://cejsr.academicjournal.io/index.php/journal/article/view/1603
Submitted

24 November 2022

Revised

24 November 2022

Published

24 November 2022