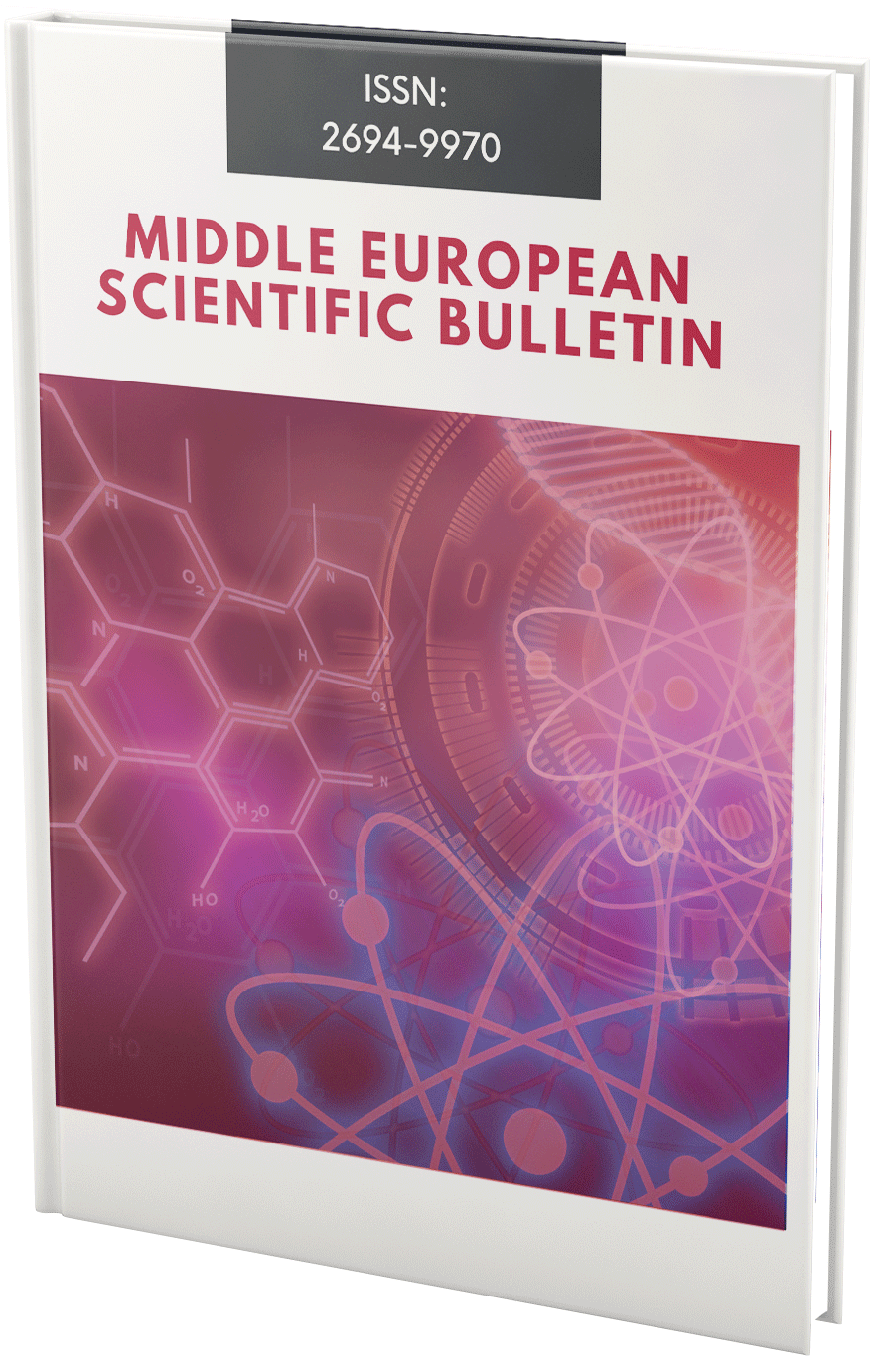 Sorting of Sowing Seeds With Increased Fractionation Accuracy
Declarations
Conflict of Interest Statement
The author (s) declare that the research was conducted in the absence of any commercial or financial relationships that could be construed as a potential conflict of interest.
Copyright and permissions
Copyright (c) 2022 Ruziev Abdulvakhab Abdulkhaevich
This work is licensed under a Creative Commons Attribution 4.0 International License.
Downloads
Download data is not yet available.
References
1. Zikriyaev E.Z. and others. "Cotton primary processing", Tashkent, "Mekhnat", 2002.
2. Spravochnik on initial processing of cotton.Tashkent, "Voris - publishing house", 2008.
3. G. Jabborov and others. "Technology of processing of seeded cotton", Tashkent, "Ukitchich", 1987.
4. Mardonov, B; Usmanov, Kh. S.; and Sirojiddinov, F. N. (2019) "THE CLEANING SEED COTTON OF SMALL WEED IMPURITIES AND THEORETICAL RESEARCH TO IMPROVE ITS EFFICIENCY," Scientific-technical journal: Vol. 23 :
5. Ботирали Рахмонкулович Беккулов, К. А. (2022). ОПРЕДЕЛЕНИЕ КОЛИЧЕСТВА ШАЛЫ В СУШИЛЬНОМ БАРАБАНЕ. Бюллетень науки и практики, 377-381.
6. Рузиев, А. А. (12-3(93)). ЦЕНТРОБЕЖНОЕ СОРТИРОВАНИЕ СЕМЯН СЕЛЬСКОХОЗЯЙСТВЕННЫХ КУЛЬТУР ПО ПЛОТНОСТИ. Universum: технические науки, 82-86.
Bibliographic Information
Cite this article as:
Abdulkhaevich, R. A. . (2022). Sorting of Sowing Seeds With Increased Fractionation Accuracy. Middle European Scientific Bulletin, 30, 101-105. Retrieved from https://cejsr.academicjournal.io/index.php/journal/article/view/1593
Submitted

12 November 2022

Revised

12 November 2022

Published

12 November 2022