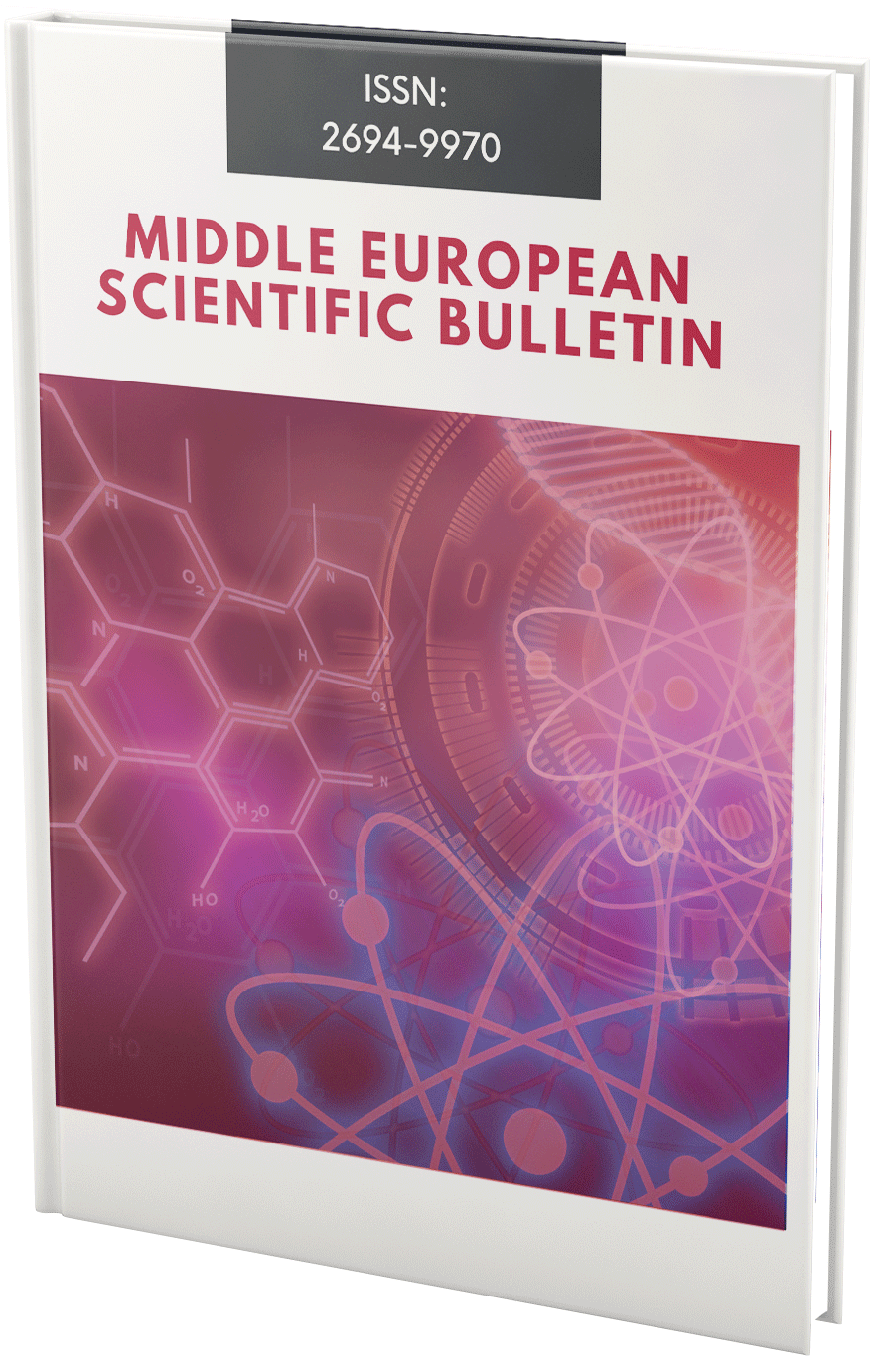 Selection of Promising Varieties of Cabbage Kolrabi (Brassica Oleracea Var. Gongylodes) During Repeated Sowing
Declarations
Conflict of Interest Statement
The author (s) declare that the research was conducted in the absence of any commercial or financial relationships that could be construed as a potential conflict of interest.
Copyright and permissions
Copyright (c) 2022 Yakubova Dilafruz Murodovna , Amanova Maxfurat Eshmurodovna
This work is licensed under a Creative Commons Attribution 4.0 International License.
Downloads
Download data is not yet available.
References
1. Demkevich L.I. Pishchevaya tsennost ovoshchey. V kn. "Vse ob ogorode" Kiev, "Urojay", 2000. 5-12 p.
2. Krotova I.V. Complex agrotechnical techniques of increasing urojaynosti, quality and preservation of cabbage cabbage. Abstract diss.kand. s-x nauk. Moscow-2011, p-7.
3. Kitaeva I.E., Cabbage. Moskovskiy rabochiy. 1977. S 57-61
4. Konankov P.F. Ovoshchi-osnova zdorovogo nutrition. J.Kartofel i ovoshchi. Moscow, 2007 №1. S 8-9
5. Dospexov B.A.-Methodology of field opyta. Izd.5-M. Agropromizdat 1985. S.361.
Bibliographic Information
Cite this article as:
Murodovna, Y. D. ., & Eshmurodovna, A. M. . (2022). Selection of Promising Varieties of Cabbage Kolrabi (Brassica Oleracea Var. Gongylodes) During Repeated Sowing. Middle European Scientific Bulletin, 25, 289-291. Retrieved from https://cejsr.academicjournal.io/index.php/journal/article/view/1399
Submitted

21 June 2022

Revised

21 June 2022

Published

21 June 2022