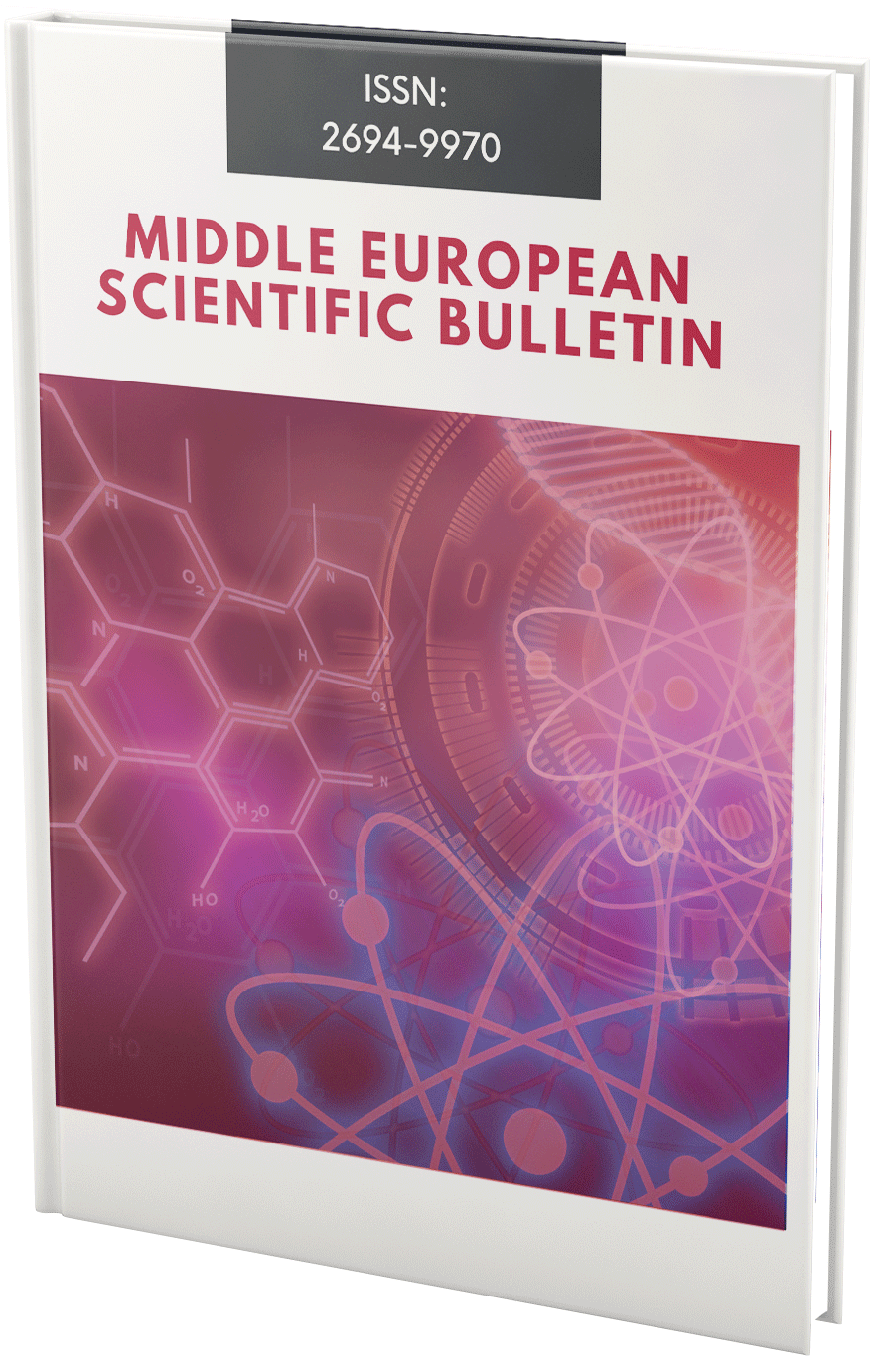 Terms Denoting Pragmatic Features
Declarations
Conflict of Interest Statement
The author (s) declare that the research was conducted in the absence of any commercial or financial relationships that could be construed as a potential conflict of interest.
Copyright and permissions
Copyright (c) 2022 Ruzikulov Elyor Shukurovich
This work is licensed under a Creative Commons Attribution 4.0 International License.
Downloads
Download data is not yet available.
References
1. Apresyan Yu.D. Deyksis v lexike i grammatike nazvanie modnl mira // Siomatika i informatika. 1986, vyp.28. –P.5-33.
2. Aryutunova N.D. Type yazykovyx znacheniy.Otsenka. Sobytie. Fact. –M .: Nauka, 1988. -341 p.
3. Baqieva G.H. Linguistic basis of the analysis of the xudojestvennogo text. Autoref. Diss. Doc. Filol. Nauk.-T .: UzGUMYa, 1993. -46 p.
4. Bogdanov V.V. Rechevoe obshchenie: pragmaticheskie i semanticheskie aspekty. –Leningrad: Izd-vo LGU, 1990.-89 p.
5. BozorovO.O. Communicative (actual) structure of speech in Uzbek language. NDA.-Forgona, 2004.- 21 p.
6. Damirovich K. U. Joint Operation of a Cross member with Multi-Hollow Floor Slabs //International Journal of Human Computing Studies. – 2022. – Т. 4. – №. 2. – С. 63-67.
7. Borbotko V.G. Principles of formation of discourse. Ot psycholinguistics to lingvosinergetike.- M .: Kom Kniga, 2007. 288 p.
8. Bushuy A.M. Sushchnost yazyka kak problema obshchey lingvistiki.-Samarkand: SamDChTI, 2004.-89 p.
9. Bushuy T.A. Lexical pragmatics as obshchelingvisticheskiy object. // Cognitive-pragmatic principles of foreign language teaching. Collection. Samarkand: SamDChTI, 2007. 18-20 p.
Bibliographic Information
Cite this article as:
Submitted

21 June 2022

Revised

21 June 2022

Published

20 June 2022