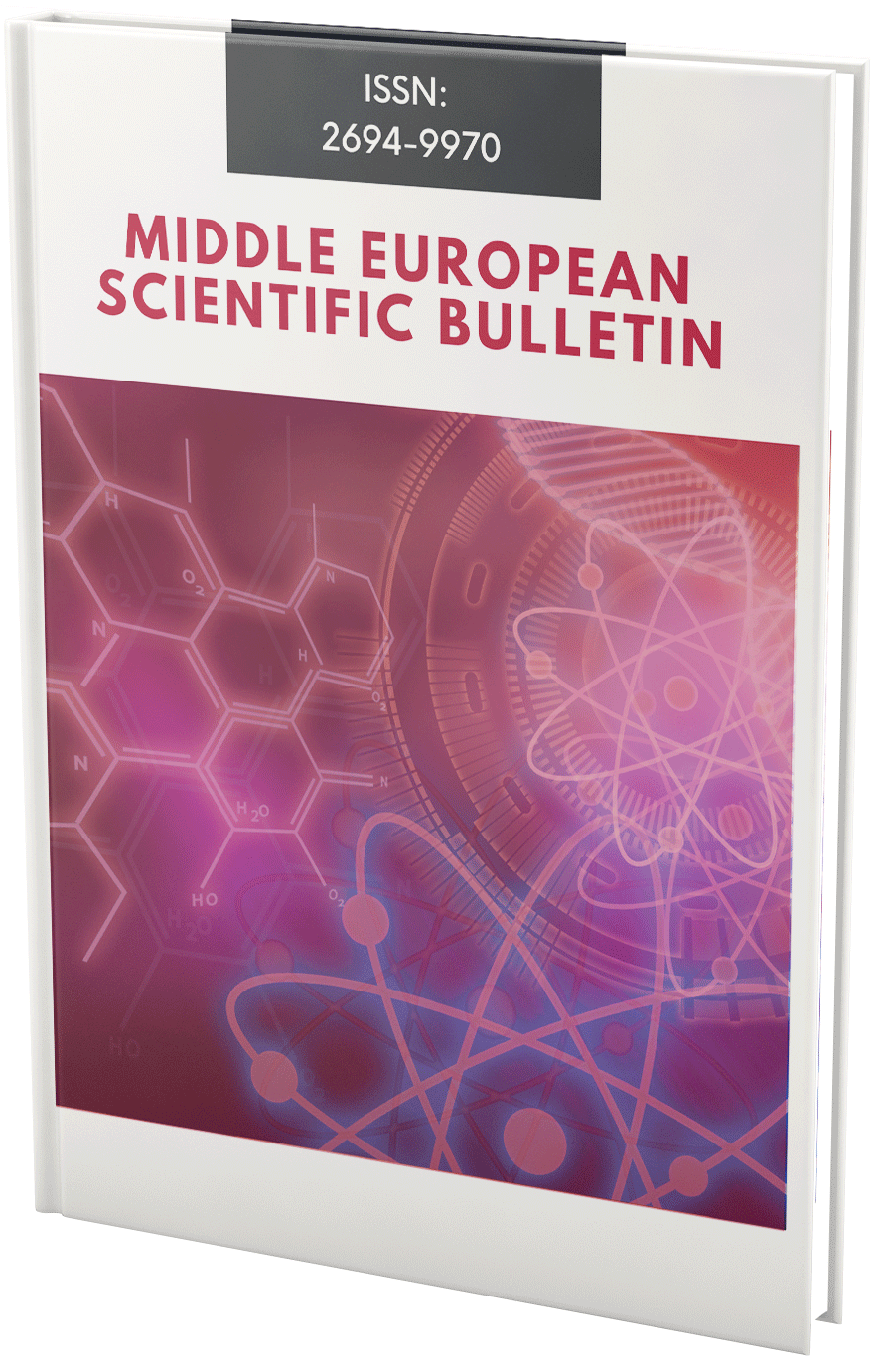 Features of Prescribing Modern Sugar-Lowering Drugs to Patients with Type 2 Diabetes Mellitus
Declarations
Conflict of Interest Statement
The author (s) declare that the research was conducted in the absence of any commercial or financial relationships that could be construed as a potential conflict of interest.
Copyright and permissions
Copyright (c) 2022 Badridinova B. K.
This work is licensed under a Creative Commons Attribution 4.0 International License.
Downloads
Download data is not yet available.
References
1. Aslonova Sh.Zh., Badridinova B.K. Influence of moxonidine on the main components of the metabolic syndrome // Biology and Integrative Medicine. 2017. №3. URL: https://cyberleninka.ru/article/n/vliyanie-moksonidina-na-osnovnye-komponenty-metabolicheskogo-sindroma (date of access: 06/03/2022).
2. American Diabetes Association. "Standards of medical care in diabetes 2018". Diabetes care 41. Suppl 1: s1-s159. Http://care.diabetesjournals.org/content/41/Supplement_1/S1
3. American Diabetes Association. "Standards of medical care in diabetes—2018 abridged for primary care providers." Clinical Diabetes 36.1 (2018): 14-37. Http://clinical.diabetesjournals.org/content/36/1/14
4. Khafiza I. ZHURAEVA,Barno K. BADRIDINOVA,Khilola Sh. YAKHOYEVA,Mehriban Akhmadovna RIZAEVA. (2021). Peculiarities of the course of joint syndrome in persons with type 2 diabetes mellitus. Journal of Natural Remedies, 22(1(1), 92-98. Retrieved from http://www.jnronline.com/ojs/index.php/about/article/view/770
5. Dedov I.I., Melnichenko G.A., M. Algorithms of specialized medical care for patients with diabetes mellitus, edition 4 supplemented, ed.: Informpolygraph LLC, 2019. - 104 p.
6. Dedov, I.I., M.V. Shestakova. Diabetes mellitus: a guide for doctors M., Universum Publishing, 2013. - 455 p.
7. IDF Diabetes Atlas 2021 – 10th edition.
8. Firuza Takhirova, Nodira Alikhanova; Diabetes mellitus in the Tashkent region of Uzbekistan/Endocrine Abstracts (2022) 81 EP1189.
9. Firuza Takhirova, Nodira Alikhanova, Vol. 2 No. 1 (2022): British Medical Journal.
Bibliographic Information
Cite this article as:
K., B. B. . (2022). Features of Prescribing Modern Sugar-Lowering Drugs to Patients with Type 2 Diabetes Mellitus. Middle European Scientific Bulletin, 25, 132-139. Retrieved from https://cejsr.academicjournal.io/index.php/journal/article/view/1368
Submitted

14 June 2022

Revised

14 June 2022

Published

13 June 2022