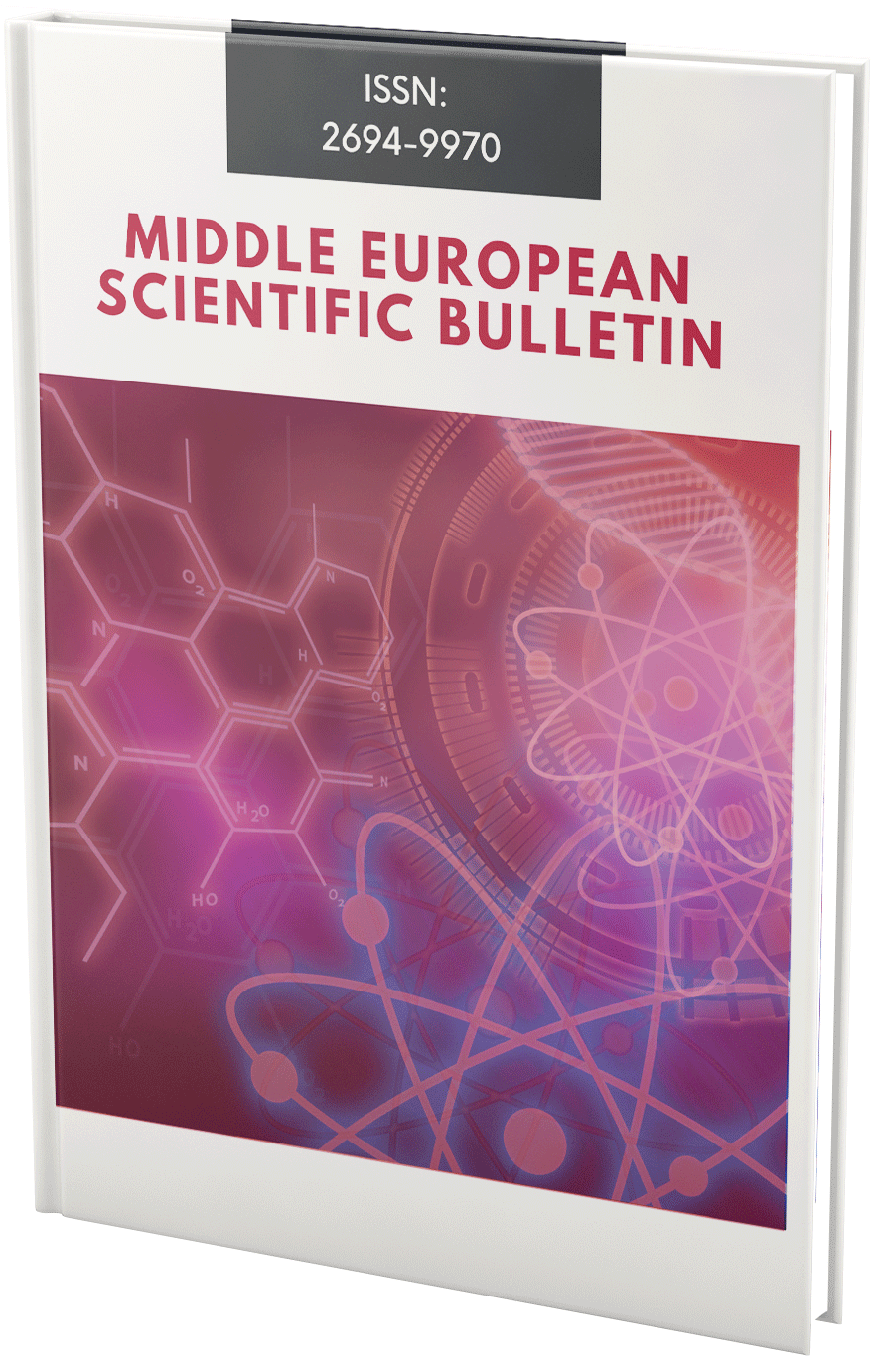 Improving the System for Forming Inter-Ethnic Harmony and the Idea of Religious Tolerance in Youth
Keywords
tolerance formation system
Declarations
Conflict of Interest Statement
The author (s) declare that the research was conducted in the absence of any commercial or financial relationships that could be construed as a potential conflict of interest.
Copyright and permissions
Copyright (c) 2022 G. Sh. Aripova
This work is licensed under a Creative Commons Attribution 4.0 International License.
Downloads
Download data is not yet available.
References
1. Bocharova Yu.Yu. The problem of the formation of intercultural education in modern Russia // Education: researched in the world: Intern. scientific ped.
2. Ushakov D.N. Explanatory dictionary of the modern Russian language / ed. N.F. Tatyanchenko. M., 2005. S. 216.
3. Batty E. Reardom. Tolerance is the road to peace. M., 2001. S. 23.
4. Romanenko L.M. Faces of Russian tolerance. Symposium Participant Reflections // Polis. 2002. No. 6. P. 180.
5. Drobizheva L.M. Social problems of interethnic relations about post-Soviet Russia. M., 2003. S. 32.
6. Dal V. Explanatory dictionary of the Russian language. M., 1998.
7. Mchedlova M. M. Tolerance as a requirement of modernity: religious foundations of identity in Russia and Europe. URL: http://www.humanities.edu.ru/db/msg/87733#p1. Title from the screen.
8. On the way to a tolerant consciousness. M., 2000.
9. Asmolov A.G., Soldatova G.U., Shaigerova L.A. On the meanings of the concept of "tolerance" // Century of Tolerance: Scientific and Publicistic Bulletin. M., 2001. S. 9.
10. Bardier G.L. Social psychology of tolerance: Ph.D. dis. … Dr. psikhol. Sciences. SPb., 2007.
Bibliographic Information
Cite this article as:
Aripova, G. S. . (2022). Improving the System for Forming Inter-Ethnic Harmony and the Idea of Religious Tolerance in Youth. Middle European Scientific Bulletin, 25, 110-112. Retrieved from https://cejsr.academicjournal.io/index.php/journal/article/view/1363
Submitted

14 June 2022

Revised

14 June 2022

Published

14 June 2022