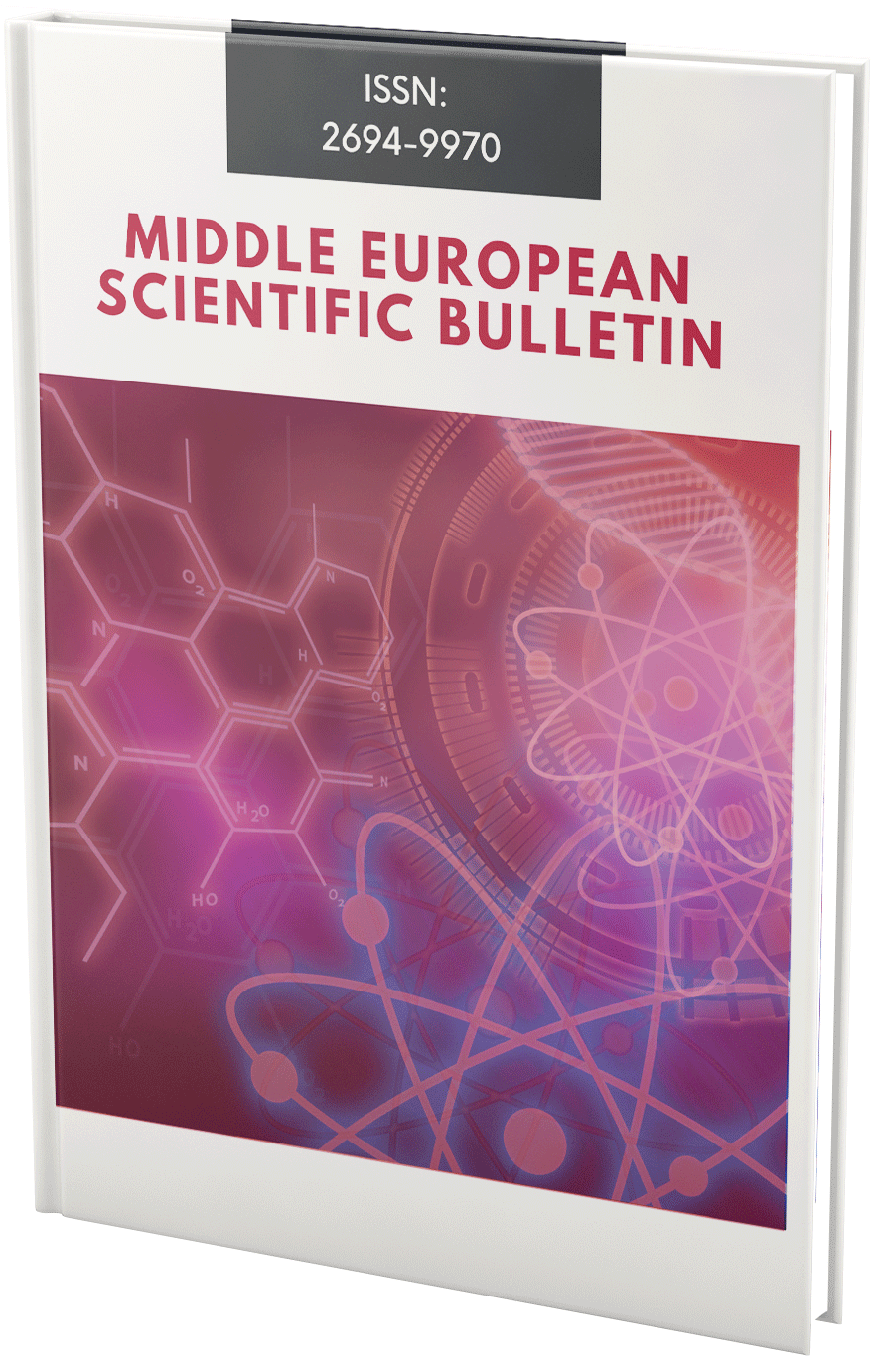 Linguo-Cognitive Aspect of Concept "Beauty" in English and Uzbek Vision of the World
Keywords
language picture of the world
the ethno-cultural features
Declarations
Conflict of Interest Statement
The author (s) declare that the research was conducted in the absence of any commercial or financial relationships that could be construed as a potential conflict of interest.
Copyright and permissions
Copyright (c) 2022 Mukhitdinov Dilshod Toxirovich
This work is licensed under a Creative Commons Attribution 4.0 International License.
Downloads
Download data is not yet available.
References
1. Chzhan Yelena. Comparative analysis of the concept of beauty in English and Russian: The Kazakh-American Free University Academic Journal №3 - 2011
2. Maslova V.A. Linguistics Textbook for University students. - Moscow: Publishing Center "The Academy", 2001.
3. Nikitin M.V. Concept and metaphor. - Tripon, 2001.
4. Neroznak V.P. From concept to word: the problem of Conceptualism Philology. V.P. Neroznak // Questions of Philology and methods of teaching foreign languages: collection of scientific papers. - Omsk: Omsk State University.
5. Morris William, The American heritage dictionary of the English language. - Boston: Houghton Mifflin Company, 1979
6. Plotnikova S.N. Language sign and the concept / / Proceedings of IV Regional Scientific Seminar on the taxonomy of language and speech activity. - Irkutsk, 2001. - pp. 111-113.
7. Frumkina R.M. Psycholinguistics: Textbook for University students. -M.: Publishing center "Academy", 2001.
8. Chembers's Twentieth Century Dictionary, edited by William Geddie, M.A., B.S., 1952
9. Qambarov N. Universal lug'at – ma'lumotnoma. – Toshkent, 2014.
10. Safarov Sh. Kognitiv tilshunoslik – Jizzax, Sangzor, 2006.
11. Z. Biktagirova, N. Deputatova. Comparative study of concept "beauty": Journal of Language and Literature. – Baku, 2014.
Bibliographic Information
Cite this article as:
Mukhitdinov Dilshod Toxirovich. (2022). Linguo-Cognitive Aspect of Concept "Beauty" in English and Uzbek Vision of the World. Middle European Scientific Bulletin, 25, 500-504. Retrieved from https://cejsr.academicjournal.io/index.php/journal/article/view/1356
Submitted

9 June 2022

Revised

9 June 2022

Published

9 June 2022