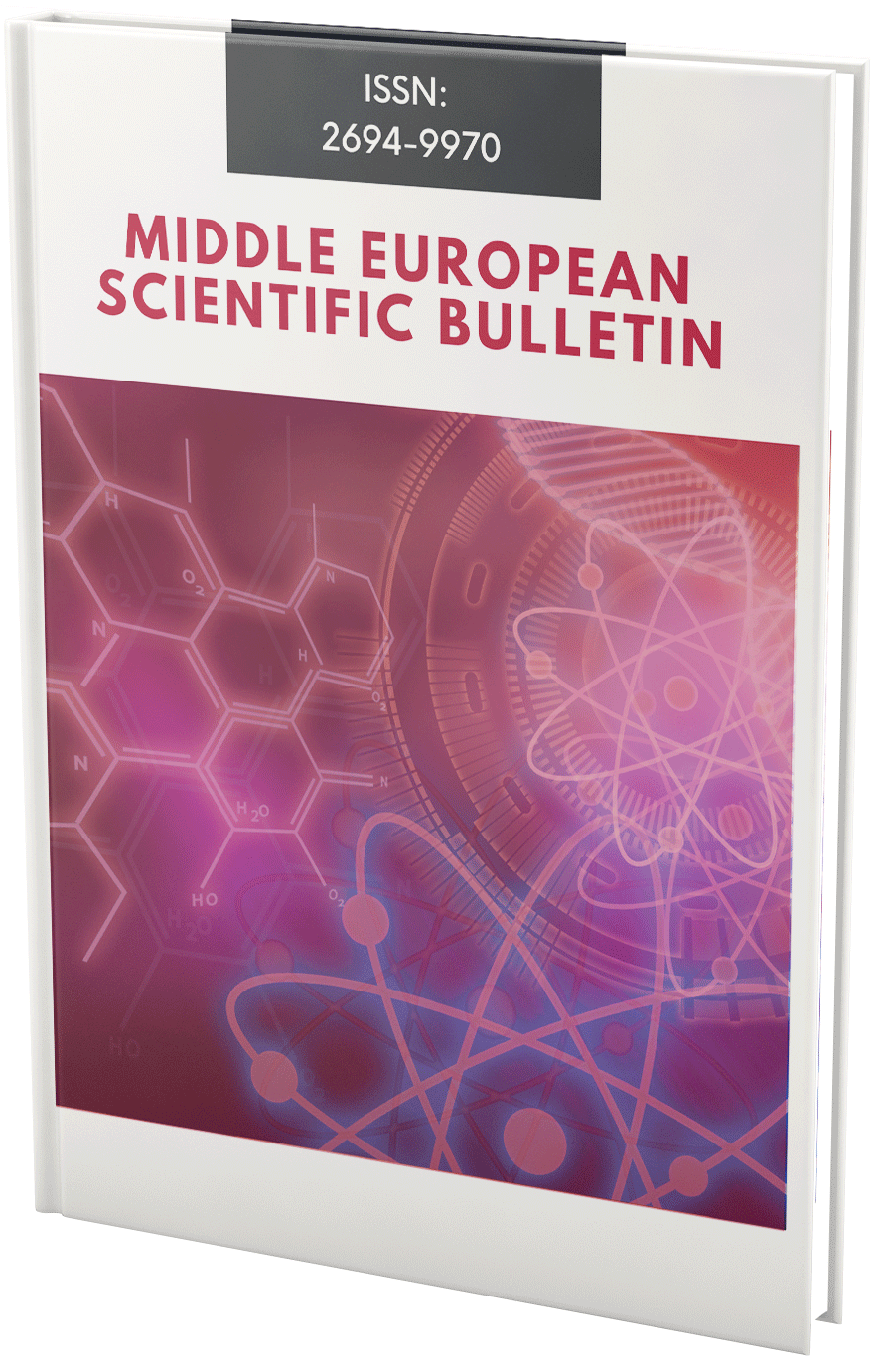 The Effect of Knowledge Management and Organizational Commitment on Lecturer Performance in University
Keywords
Organizational Commitment
Declarations
Conflict of Interest Statement
The author (s) declare that the research was conducted in the absence of any commercial or financial relationships that could be construed as a potential conflict of interest.
Copyright and permissions
Copyright (c) 2022 Ahmed Muayad Younus , Muslim Najeeb Zaidan
This work is licensed under a Creative Commons Attribution 4.0 International License.
Downloads
Download data is not yet available.
References
1. Ahmed, M. (2021). Smart City in Urban Innovation: Concept, Management, Policy and Technology. International Journal of Advanced Engineering Research and Science, 8(10), 001-014
2. Ahmed, M. Y. (2021). Innovation Management techniques for the development of working methods in service organizations.
3. Alavi, M., & Leidner, D.E. (2001). Knowledge management and knowledge management systems: Conceptual foundations and research issues. MIS Quarterly, 25(1), 107–136.
4. Arikunto, S. (2009). Prosedur Penelitian: Suatu Pendekatan Praktek. Jakarta: Rineka Cipta. As'ad. (2003). Kepemimpinan Efektif Dalam Perusahaan. Ed.2. Yogyakarta: Liberty.
5. Bernardin, H.J., & Russel, J.E. (2003). Human Resource Management. New Jersey: International Editions Upper Saddle River, Prentice Hall.
6. Bhojaraju, G. (2005). Knowledge management: Why do we need it for corporates. Malaysian Journal of Library & Information Science, 10(2), 183-190.
7. Darroch, J. (2003). Developing a measure of knowledge management behaviours and practices. Journal of Knowledge Management, 7(5), 41-54.
8. Falah, A. S. N & Prasetya, A. (2017). Pengaruh Knowledge Management Terhadap Kinerja Karyawan dan Kinerja Perusahaan (Studi Pada Karyawan Pt Sеmеn Indonеsia Pеrsеro Tbk). Jurnal Administrasi Bisnis, 50(4), 192-198.
9. Handoko, T. H. (2001). Manajemen Personalia dan Sumberdaya Manusia, Edisi Kedua. Yogyakarta: BPFE.
10. Jadidi, R., Ehsanifar, M & Moshtaghi, S. (2013). A study on the effect of knowledge management on job satisfaction: A Case study of texture industry. Management Science Letters, 3(12), 3037-3042.
11. Kianto, A., Vanhala, M., & Heilmann, P. (2016). The impact of knowledge management on job satisfaction. Journal of Knowledge Management, 20(4), 621–636.
12. Loan, L. (2020). The influence of organizational commitment on employees' job performance: The mediating role of job satisfaction. Management Science Letters, 10(14), 3307-3312.
13. Luthans, F. (2006). Organizational Behavior. International Edition. McGraw Hill.
14. Mangkunegara, A.A. A. P. (2005). Manajemen Sumber daya Manusia Perusahaan. Bandung : PT Remaja Rosdakarya Mattew, V. (2010). Service delivery through knowledge management in higher education. Journal of Knowledge Practice, 11. Nonaka, I. (1994). A dynamic theory of organizational knowledge creation. Organization Science, 5(1), 14-37.
15. Ramayah, T., Cheah, J., Chuah, F., Ting, H., & Memon, M. A. (2018). Partial least squares structural equation modeling (PLS-SEM) using smartPLS 3.0.
16. Richter, C., Kraus, S., Brem, A., Durst, S., & Giselbrecht, C. (2017). Digital entrepreneurship: Innovative business models for the sharing economy. Creativity and Innovation Management, 26(3), 300-310.
17. Robbins, S. P. & Judge, T. A. (2009). Organizational Behavior. 13 ThreeEdition, USA: Pearson International Edition, Prentice
18. Robotham, D. (2012). Student part-time employment: Characteristics and consequences. Education and Training, 54(1), 65–75. https://doi.org/10.1108/00400911211198904
19. Sanusi, A. (2014). Metodologi Penelitian Bisnis. Cetakan Kelima. Penerbit Salemba Empat. Jakarta. Sembiring, M. (2012). Budaya dan Kinerja Organisasi. Bandung: Fokusmedia.
20. Schoch, M., Lakner, C. and Fleury, M. (2020). Progress toward ending poverty has slowed. World Bank Blogs. https://blogs.worldbank.org/opendata/progress-toward-ending-poverty-has-slowed (accessed 27 October 2020)
21. Sudjana. (2002). Metoda Statistika. Bandung: Tarsito.
22. Sulistiyani, A. T. (2003). Manajemen dan Sumber Daya Manusia : Konsep Teori dan Pengembangan Dalam Konteks Organisasi Publik. Yogyakarta : Graha Ilmu.
23. Sumner, A., Hoy, C., & Ortiz-Juarez, E. (2020). Estimates of the impact of COVID-19 on global poverty. Unuwider, April, 1–9. https://doi.org/10.35188/UNU-WIDER/2020/800-9
24. Sutrisno, E. (2011). Manajemen Sumber Daya Manusia. Penerbit: Jakarta, Kencana.
25. The national council of Swedish youth organisations (2009). The Role of Young People in Poverty Reduction. 1–32. www.lsu.se
26. The World Bank Group. (2020). Measuring Poverty. https://www.worldbank.org/en/topic/measuringpoverty (accessed 13 August 2020).
27. The World Counts. (2020). What's it like to be really poor? https://www.theworldcounts.com/stories/poverty-in-the-world- today (accessed 26 August 2020).
28. Tiwana, A. (2000). The Knowledge Management Toolkit: Practical Techniques for Building A Knowledge Management System. New Jersey: Pretince Hall PTR.
29. United Nations. (2019). No Poverty and Zero Hunger. https://www.un.org/sustainabledevelopment/goal-of-the-month-ar- chive/goal-of-the-month-october-2019/ (accessed 13 August 2020).
30. United Nations. (2020). The Sustainable Development Agenda. https://www.un.org/sustainabledevelopment/development- agenda/ (accessed 1 September 2020).
31. Wu, F., Zheng, Q., Tian, F., Suo, Z., Zhou, Y., Chao, K. M., Xu, M., Shah, N., Liu, J., & Li, F. (2020). Supporting poverty- stricken college students in smart campus. Future Generation Computer Systems, 111, 599–616.
32. Younus, A. M. (2021). The Performance of Small and Medium-Sized Enterprises: Financial Innovation and Barriers.
33. Younus, A. M., Abumandil, M., & Tarazi, R. (2021). An Investigation into the Factors Affecting Natural Essential Oil Sales Via E-Marketplaces to Improve the Perceived Trust of Small and Medium-Sized Enterprises (SMEs). NVEO-NATURAL VOLATILES & ESSENTIAL OILS Journal| NVEO, 6949-6964.
Bibliographic Information
Cite this article as:
Ahmed Muayad Younus, & Muslim Najeeb Zaidan. (2022). The Effect of Knowledge Management and Organizational Commitment on Lecturer Performance in University. Middle European Scientific Bulletin, 25, 55-68. https://doi.org/10.47494/mesb.2022.25.1353
Submitted

6 June 2022

Revised

6 June 2022

Published

6 June 2022