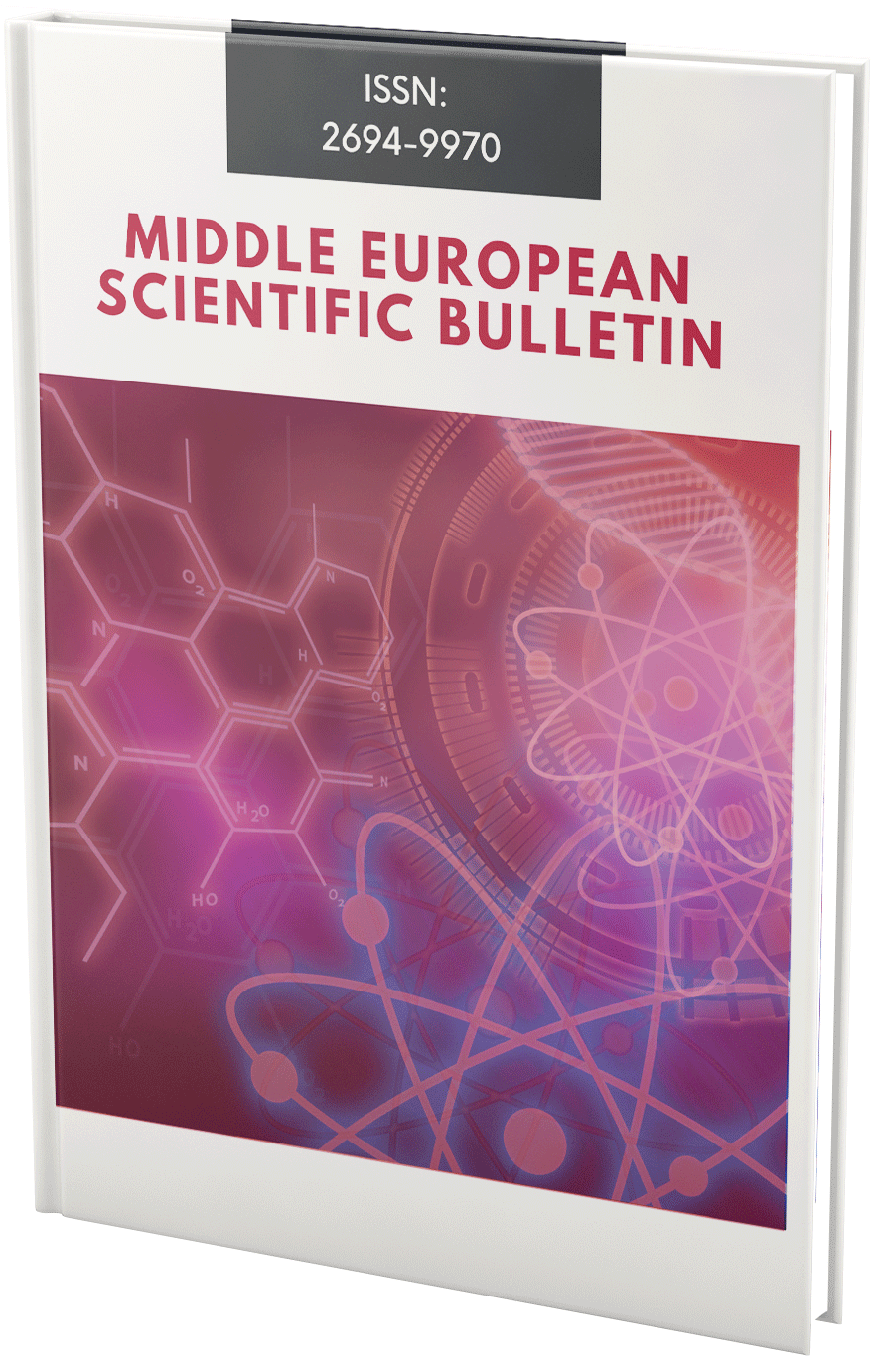 Technology of Creating Multimedia Electronic Educational and Methodological Complexes for the Course of Computer Science
Keywords
educational and methodological complex
Declarations
Conflict of Interest Statement
The author (s) declare that the research was conducted in the absence of any commercial or financial relationships that could be construed as a potential conflict of interest.
Copyright and permissions
Copyright (c) 2022 Allambergenova Mukhabbat Khasanbaevna
This work is licensed under a Creative Commons Attribution 4.0 International License.
Downloads
Download data is not yet available.
References
1. Akimova I.V., Gubanova O.M., Leonova T.Yu., Titova N.V. SPECIAL COURSE "Technologies for creating electronic textbooks" as a means of teaching the development of electronic educational publications // Modern problems of science and education. - 2019. - No. 4
2. Bashmakov A.I., Bashmakov I.A. Development of computer textbooks and teaching systems. M., 2007. 224 p.
3. Technologies for creating electronic learning tools / Krasnova GA., Belyaev M.I., Solovov A.V. M., MGIU, 2001. 176 p.
4. Kirsanov D.V. A Brief History of HTML. - http://www.kirsanov.com/
5. L.I.Molchina, V.V.Sidorik, I.B.Strelkova Technology of development of electronic educational and methodical complexes // Minsk BNTU 2015 -63 pages.
6. Balykina E. N. Essential characteristics of electronic educational publications [Electronic resource]. – Access mode: www.history.krsu.e-du.kg 2018
7. Slizova, S.V. Electronic textbooks. Pros and cons / S.V. Slizova // Young scientist. - 2013 No. 11, 46-48 pp.
Bibliographic Information
Cite this article as:
Khasanbaevna, A. M. . (2022). Technology of Creating Multimedia Electronic Educational and Methodological Complexes for the Course of Computer Science. Middle European Scientific Bulletin, 25, 32-36. Retrieved from https://cejsr.academicjournal.io/index.php/journal/article/view/1349
Submitted

6 June 2022

Revised

6 June 2022

Published

6 June 2022