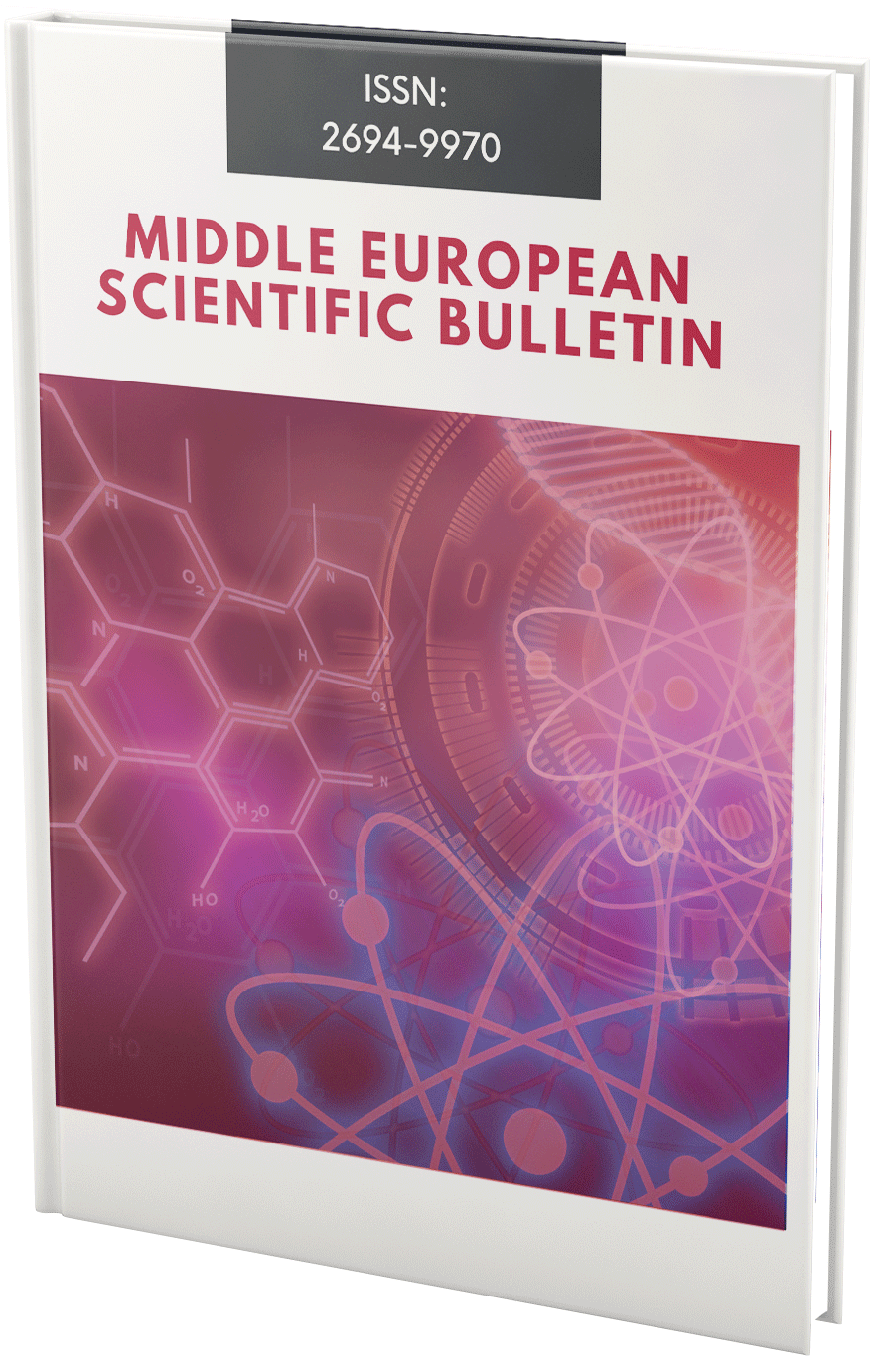 Formation and Development of the Problem of Smoking in the World
Declarations
Conflict of Interest Statement
The author (s) declare that the research was conducted in the absence of any commercial or financial relationships that could be construed as a potential conflict of interest.
Copyright and permissions
Copyright (c) 2022 Makhmudova M. D.
This work is licensed under a Creative Commons Attribution 4.0 International License.
Downloads
Download data is not yet available.
References
1. Lloyd, John; Mitchinson, John. The Book of General Ignorance (неопр.). – Harmony Books (англ.) рус., 2008. – ISBN 978-0-307-39491-0.
2. Зайцев И. В. 2011. Табак и курение в Крыму (XVII—XVIII вв.). История и современность, № 2, с. 13-33. [1]
3. Smoking Statistics WHO Fact Sheet] (англ.) (недоступная ссылка) (28 May 2002). Дата обращения: 8 января 2009. Архивировано 8 ноября 2009 года.
4. Farxodjonova N.F. MODERNIZATION AND INTEGRATION: SOCIAL-PHILOSOPHICAL ANALYSIS //Роль науки в формировании современной виртуальной реальности. – 2019. – С.10-12.
5. Bobomurodovich, B. M., & Makhamadaminovich, S. M. (2020). Human capital is made in the family. ACADEMICIA: An International Multidisciplinary Research Journal, 10(2), 144-150.
Bibliographic Information
Cite this article as:
Submitted

4 January 2022

Revised

4 January 2022

Published

4 January 2022