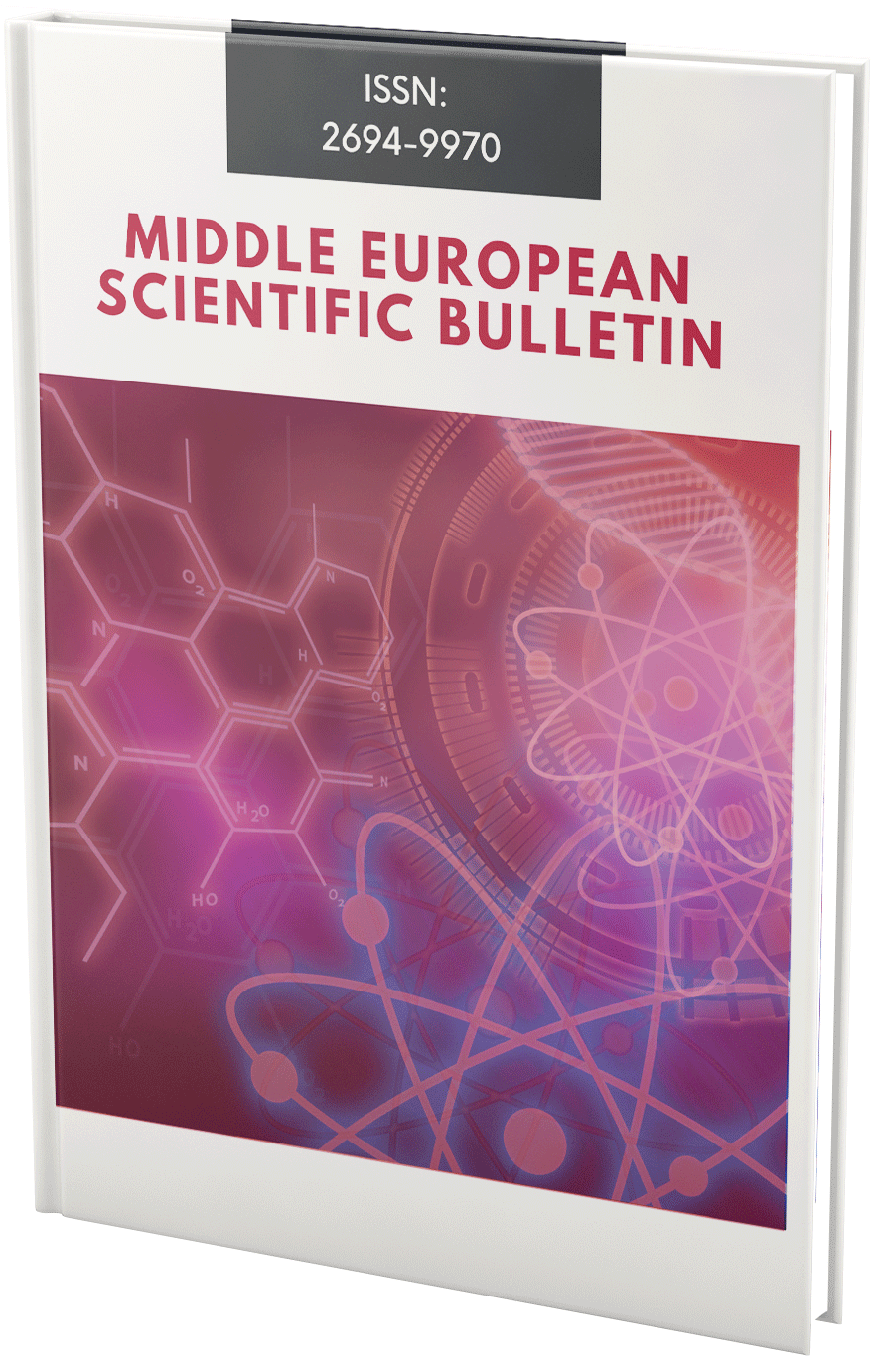 Mediation as a Modern Method of Dispute Resolution in Uzbekistan
Keywords
Alternative Dispute Resolution
Declarations
Conflict of Interest Statement
The author (s) declare that the research was conducted in the absence of any commercial or financial relationships that could be construed as a potential conflict of interest.
Copyright and permissions
Copyright (c) 2022 Xayrulina Asal
This work is licensed under a Creative Commons Attribution 4.0 International License.
Downloads
Download data is not yet available.
References
1. О.В. Маврин Технологии урегулирования конфликтов (медиация как эффективный метод разрешения конфликтов) Учебное пособие 2014г. — С.5.
2. Совместный проект Верховного суда Республики Узбекистан, Агентства США по международному развитию (USAID) и Программы развития ООН «Партнерство в сфере верховенства закона в Узбекистане». Альтернативные механизмы разрешения споров обзор зарубежного опыта 2017г. – с.8 // file:///C:/Users/HP_110/Downloads/un_uzb_Alternative_dispute_resolution_mechanisms_rus%20(7).pdf
3. Закон Республики Узбекистан «О третейских судах» от 16.10.2006 №ЗРУ-64 // Национальная база данных законодательства, № 03/19/531/2799
4. Е.В.Ерохина Переговоры как один из способов альтернативного разрешения гражданско-правовых споров. Электронный источник // https://cyberleninka.ru/article/n/peregovory-kak-odin-iz-sposobov-alternativnogo-razresheniya-grazhdansko-pravovyh-sporov/viewer
5. Закон Республики Узбекистан «О медиации» от 3 июля 2018 года №ЗРУ-482 // (Национальная база данных законодательства, 04.07.2018 г., № 03/20/602/0052.
6. С.Марипова. Правовое регулирование и перспективы развития семейной медиации. Электронный источник. https://uza.uz/ru/posts/pravovoe-regulirovanie-i-perspektivy-razvitiya-semeynoy-medi-02-10-2019
7. Хесль Г. Посредничество в разрешении конфликтов. Теория и технология. СПб. 2004 г. — С. 15.
8. Носырева Е.И. Посредничество в урегулировании правовых споров: опыт США // Государство и право. 1997. № 5. — С. 109
9. Коннов А.Ю. Понятие, классификация и основные виды альтернативных способов разрешения спора // Журнал российского права. 2004. — СПС Консультант Плюс.
10. Масадиков Ш.М. Сущность медиации и проблемы ее правового регулирования в Республике Узбекистан //Автореферат дисс. на соис. ученой степени к.ю.н. Ташкент, 2008. – С. 9.
11. Отахонов Ф.Х. Медиация – плюсы и минусы посредничества // Материалы Международных научно-практических конференций на тему «Международный коммерческий арбитраж в контексте судебно-правовой реформы» 28 октября 2009 г. Ташкент: Chashma Print, 2010. – C.253-259.
12. О.В. Маврин Технологии урегулирования конфликтов (медиация как эффективный метод разрешения конфликтов) Учебное пособие 2014г. — С. 10.
13. Марипова С. Меҳнат низоларни ҳал этишда медиация институтининг аҳамияти (назария ва амалиёт) //Юрист ахборотномаси. – 2021. – т. 2. – №. 1. – с. 132-138.
14. Xayrulina A. B. International law: legal aspects of the protection of women's rights in UN system //Review of law sciences. – 2018. – Т. 3. – №. 1. – С. 14.
15. Guljazira A., Asal X. Formation and Development of ADR in Some Foreign Countries and in Uzbekistan //Middle European Scientific Bulletin. – 2021. – Т. 15.
Bibliographic Information
Cite this article as:
Submitted

3 January 2022

Revised

3 January 2022

Published

3 January 2022