Education
Particularities of the Development of Creativeness in Students Through Art Therapy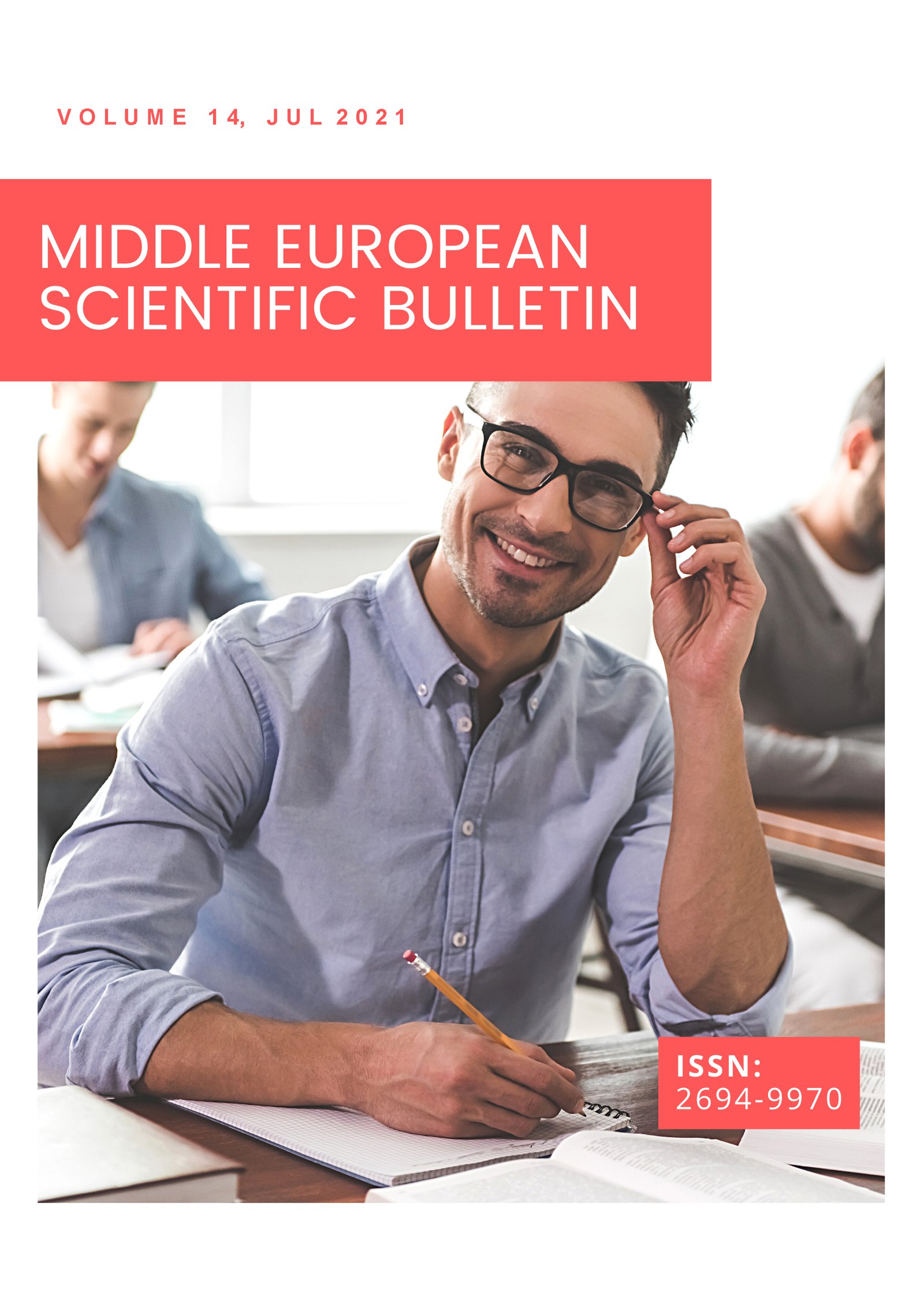 Published 2021-07-19
Keywords
How to Cite
Sharifovich, O. S. . (2021). Particularities of the Development of Creativeness in Students Through Art Therapy. Middle European Scientific Bulletin, 14. https://doi.org/10.47494/mesb.2021.14.669
Copyright (c) 2021
This work is licensed under a Creative Commons Attribution 4.0 International License.
Abstract
In the following article, the students will have an idea of the selection of theoretical problems of the formation of creativeness attributes through means of Art therapy in young people. In addition, this article presents a theoretical analysis of different views on the issue of creativeness and attitudes.
References
Barotov Sh.R. Psixologik xizmat. Magistrlar uchun darslik. "Durdona" nashriyoti. – Toshkent 2018. - 384 P.
Torrance E.P. The nature of creativity as manifest in the testing// R. Sternberg, T. Tardif (eds.). The nature of creativity. Cambridge: Cambr. Press, 1988. P. 43-75.
Xomyakov D.S. Problemi kreativnosti. // Aktualniye problemi sovremennoy nauki №6, - M.: «Sputnik +», 2005. - P. 68-71
Ostanov Sh.Sh. Role of psychological health of students in the educational process. International Scientific Journal Theoretical & Applied Science. 2020. Issue: 01. Volume: 81. – P. 443-450.
Sh.Sh. Rustamov. Analiz psixologicheskix dannix s pomoshyu programmi SPSS. Informasionnaya kultura sovremennogo detstva. Sbornik statey Mejdunarodnoy nauchno-prakticheskoy konferensii Rossiya, g. Chelyabinsk, 31 oktyabrya — 1 noyabrya 2019 goda.
А.M. Nazarov. The role of temperament in human behavior. International scientific research journal. Volume 2, Issue 5, May, 2021. – P. 60-68.