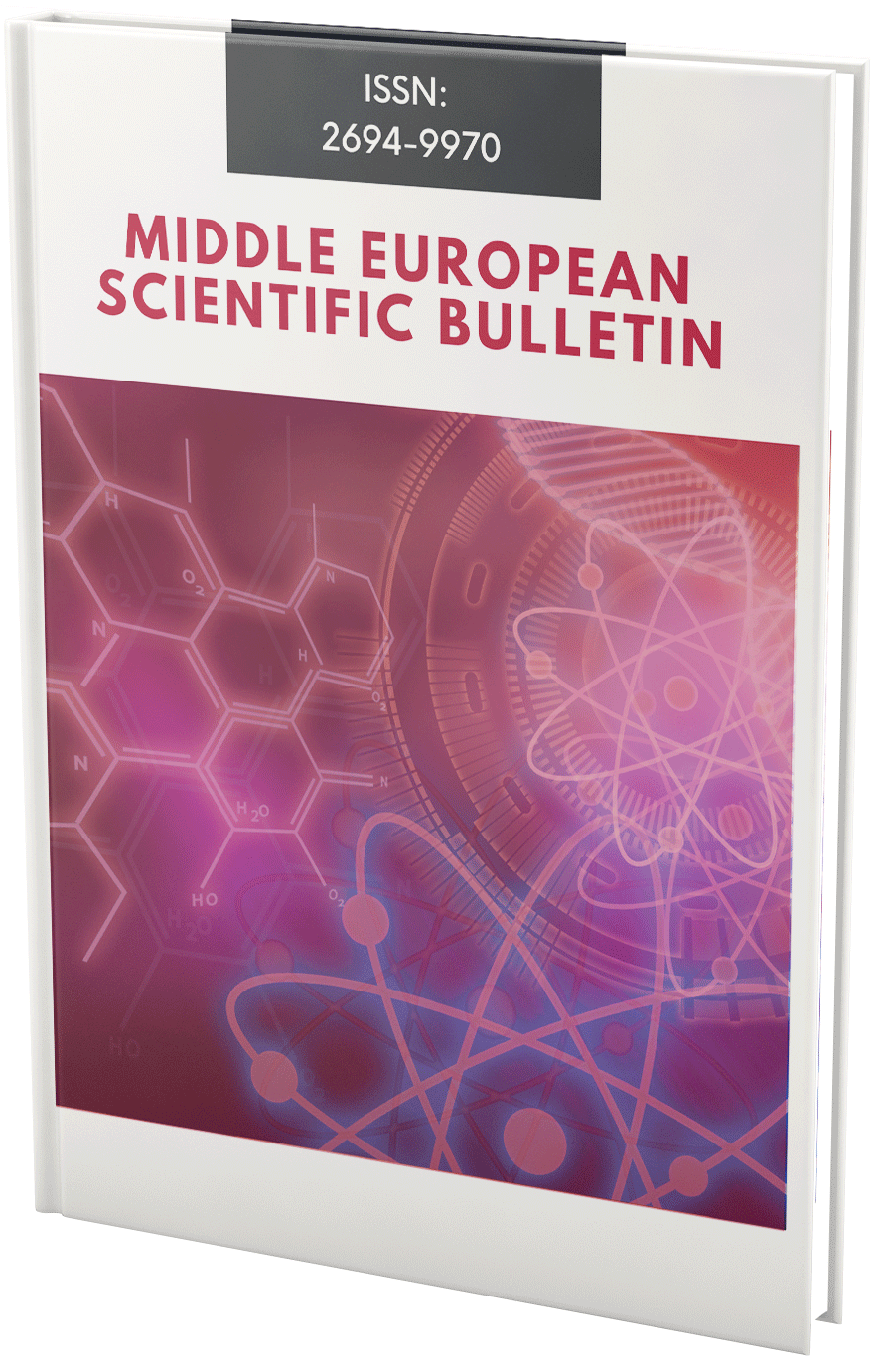 Minimally Invasive Technique for the Treatment of a Wedge Defect in Hard Tissues
Keywords
minimally invasive technique
wedge-shaped defects of hard tissues of teeth
Expert assessment of the quality of fillings
Declarations
Conflict of Interest Statement
The author (s) declare that the research was conducted in the absence of any commercial or financial relationships that could be construed as a potential conflict of interest.
Copyright and permissions
Copyright (c) 2023 Shukurova U. A. , Azizova Sh. Sh. , Sadikova I. E. , Atajanova X. J.
This work is licensed under a Creative Commons Attribution 4.0 International License.
Downloads
Download data is not yet available.
References
1. Azizova S., Sadikova I., & Mamatkulov E. (2022). Kariyesdan zararlangan dentinga self-etching praymerlar orqali adgeziya. Actual problems of dentistry and maxillofacial surgery 4, 1(01), 42–44. retrieved from https://inlibrary.uz/index.php/problems-dentistry/article/view/14801
2. Gileva, O.S., Kuklina, E.A., Rogozhnikov, A.G., Khalyavina, I. N., Libik, T. V., & Chuprakov, M. A. (2017). A rational method of prosthetics of defects in hard tissues of teeth in diseases of the oral mucosa. In Dentistry of the Greater Urals (pp. 24-27).
3. Enamel microstructure with wedge-shaped defects of classes I and II / S. I. Gazhva, E. Yu. Yakubova, V. V. Ayvazyan, Yu. V. Gazhva // Stomatology for everyone. - 2019. - No. 4. - P. 28–32.
4. Shakovets, N. V. (2018). The effectiveness of the treatment of carious lesions without cavity formation in young children. Modern Dentistry, (1(70)), 47-51.
5. Shukurova, U.A., Sadikova, I.E., & Bakhadirov, R.G. (2019). Modern methods of treatment of wedge-shaped defects of hard tissues of teeth. In Actual problems of pediatric dentistry and orthodontics (pp. 212-216).
6. Yanbulatova, G.Kh. Wedge-shaped defects of hard tissues of teeth [Text] /G. H. Yanbulatova // Russian Dental Journal. - 2016. - No. 4 (20). - S. 221-223.
7. S.KH, Y.., G.B,. I., B.B, S., M.Sh, P.., & U.A, S. (2023). DENTAL PULP CONDITION IN CHRONIC PERIODONTITIS PATIENTS WITH GASTROINTESTINAL DISEASES . Новости образования: исследование в XXI веке, 1(6), 989–1000. извлечено от http://nauchniyimpuls.ru/index.php/noiv/article/view/3802
8. Sunnatulloevna, G. S., Abdurasulovna, S. U., Amrulloevich, G. S., & FeruzaSaidkarimovna, M. Comparative Evaluation of Adhesive Microbial Colonization of the Oral Cavity to Various Filling Materials. Group, 100, 40.
Bibliographic Information
Cite this article as:
A., S. U. ., Sh., A. S. ., E., S. I., & J., A. X. (2023). Minimally Invasive Technique for the Treatment of a Wedge Defect in Hard Tissues. Middle European Scientific Bulletin, 32, 50-52. Retrieved from https://cejsr.academicjournal.io/index.php/journal/article/view/1662
Submitted

23 January 2023

Revised

23 January 2023

Published

23 January 2023