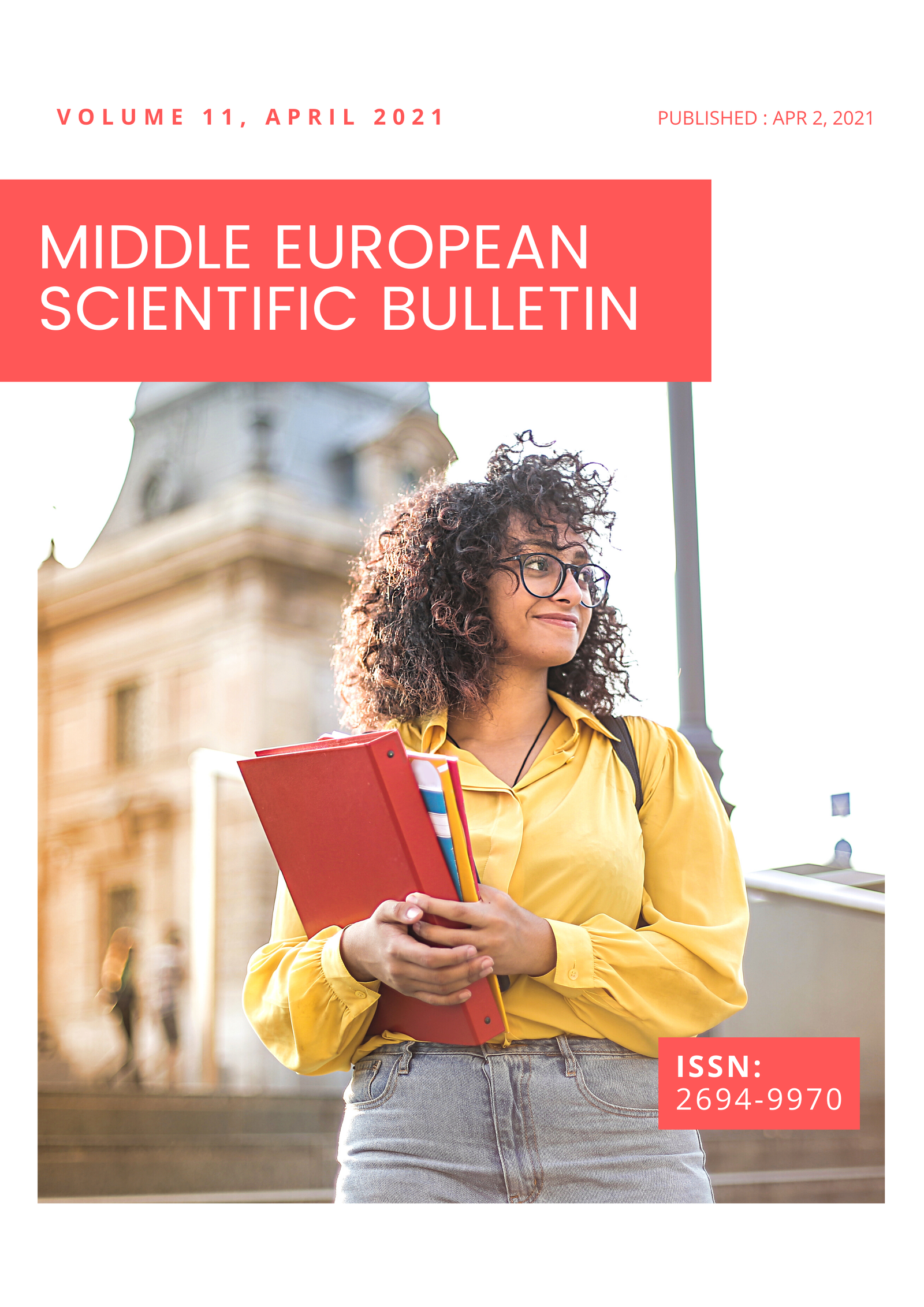 Age-related morphofunctional features of changes in the thymus gland of experimental animals under the influence of genetically modified product
Declarations
Conflict of Interest Statement
The author (s) declare that the research was conducted in the absence of any commercial or financial relationships that could be construed as a potential conflict of interest.
Copyright and permissions
Copyright (c) 2021 Khasanova Dilnoza Ahrorovna
This work is licensed under a Creative Commons Attribution 4.0 International License.
Downloads
Download data is not yet available.
References
Ahrorovna, K. D. (2020). Effect of a genetically modified product on the morphological parameters of the rat's spleen and thymus. European Journal of Molecular and Clinical Medicine, 7(1), 3364-3370.
Angurets A. V. Classification of risks when using GMOs // International symposium "Physiology of transgenic plants and problems of biosafety". Moscow, November 29-December 3, 2004 Abstracts. Moscow, 2004.
Erofeeva J. M. Structure and cytoarchitectonics of the human thymus in the adolescent and adolescent age periods.- 2002. - No. 6, - p. 37-40.
Khasanova D.A., Teshaev Sh.J. Topografic-anatomical features of lymphoid structures of the small intestine of rats in norm and against the background of chronic radiation diseases- European science review № 9-10 2018, P. 197-198
Khasanova D.A. Current problems of safety of genetically modified foods (literature review), 2020; 5 (45): 20-27
Khasanova D.A., Teshaev SJ. Effects of genetically modified products on the human body (literature review), 2020; 5(45): 5-19
Khasanova D.A. Wirkung eines gen-modifizierten produkts auf die morphologischen parameter der strukturen der milz weißer ratten Scientific collection "Interconf" Science and practice: implementation to modern society Great Britain. 2020; PP. 1258-1261
Kolobov C. B., Yarema I. V., Zayratyants O. V. Fundamentals of regional immunotherapy. - M.-2001. - 184 e..
Kuznetsov V.V. Possible biological risks when using genetically modified agricultural crops // Bulletin of the Far Eastern Branch of the Russian Academy of Sciences, 2005, No. 3.P.40-54.
YurchinskiyV.Ya. Comparative analysis of the thymus of vertebrates / V.Ya. Yurchinsky, V.A. Zaborodin // Morphology.-T.133.No. 2.-2008.-P._161.
Zhuraeva G.B., Sharipova N.M., RadzhabovaN.Sh. Diagnostic algorithms of morphological signs of the thymus gland in various diseases in premature babies. // New day in medicine №2.-2016.-P.3-7.
Bibliographic Information
Cite this article as:
Khasanova Dilnoza Ahrorovna. (2021). Age-related morphofunctional features of changes in the thymus gland of experimental animals under the influence of genetically modified product. Middle European Scientific Bulletin, 11. https://doi.org/10.47494/mesb.2021.11.381
Submitted

2 April 2021

Revised

2 April 2021

Published

2 April 2021