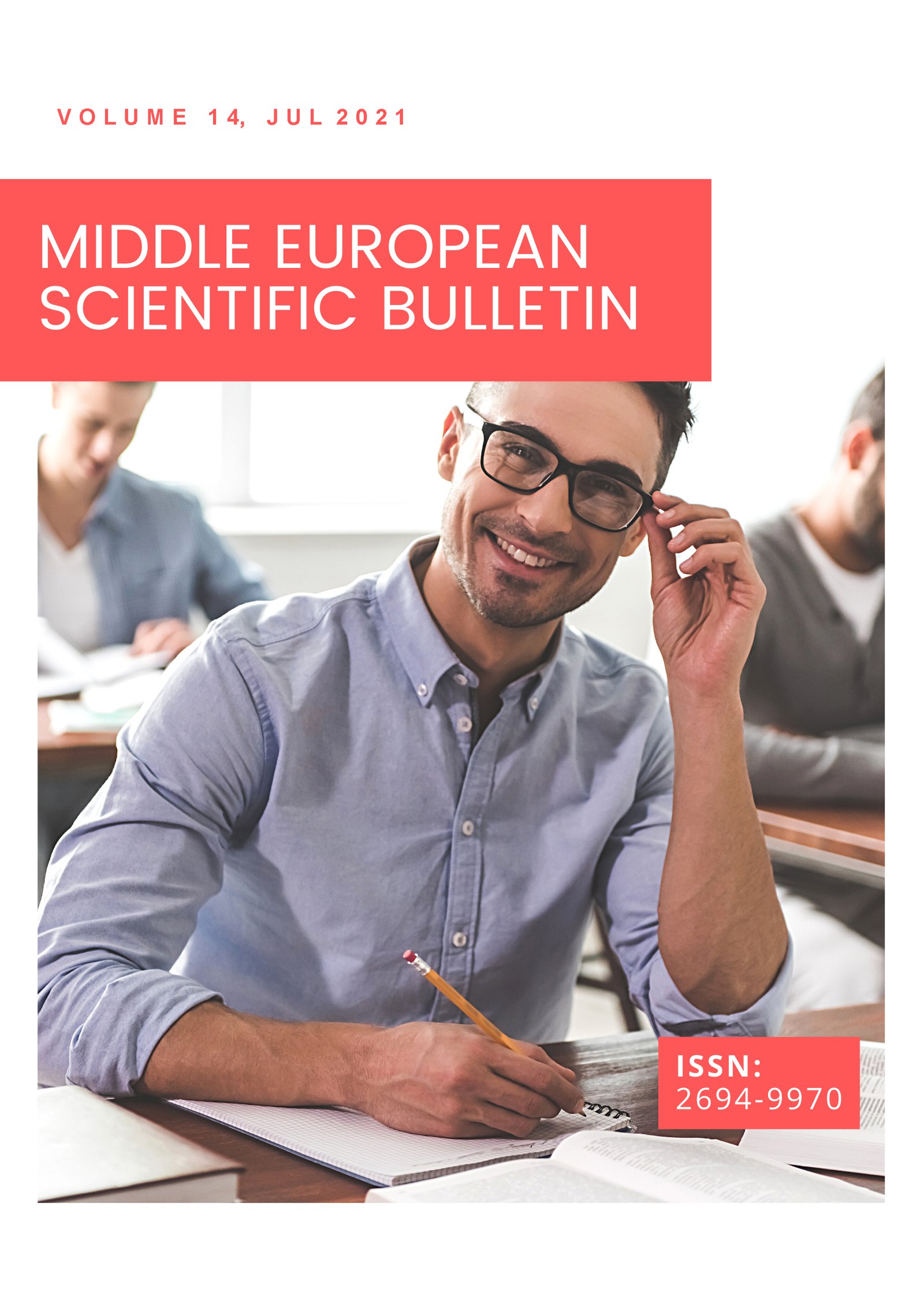 Usage Method of SPSS Software in the Processing of Psychological Data
Declarations
Conflict of Interest Statement
The author (s) declare that the research was conducted in the absence of any commercial or financial relationships that could be construed as a potential conflict of interest.
Copyright and permissions
Copyright (c) 2021 Rustamov Shavkat Shuhrat ugli
This work is licensed under a Creative Commons Attribution 4.0 International License.
Downloads
Download data is not yet available.
References
1. Nasledov A. IBM SPSS Statistics 20 i AMOS: professionalniy statisticheskiy analiz dannix. — SPb.: Piter, 2013. - 416 s.
2. Kompyuternaya programma. SPSS versiy 20; (Statistical Packagefor Social Sience – Statisticheskiy Paket dlya Obshestvennix Nauk). http: www. khomich.nаrod.ru.
3. Остапенко Р. И. Математические основы психологии. Учебно-методическое пособие. – Воронеж.: ВГПУ, 2010. – 76 с.
4. SPSS for Windows Version 20.0: А Bаsic Tutoriаl. Lindа Fiddler, Lаurа Hecht, Edwаrd E. Nelson, C. Elizаbeth Ness Nelson, Fresno Jаmes Ross. http: // www.ssric.org.
5. Sh. Sh. Rustamov. Analiz psixologicheskix dannix s pomoshyu programmi SPSS. Informasionnaya kultura sovremennogo detstva. Sbornik statey Mejdunarodnoy nauchno-prakticheskoy konferensii Rossiya, g. Chelyabinsk, 31 oktyabrya — 1 noyabrya 2019 goda.
6. А.M.Nazarov. The role of temperament in human behavior. International scientific research journal. Volume 2, Issue 5, May, 2021. – P. 60-68.
7. Barotov Sh.R. Psixologik xizmat. Magistrlar uchun darslik. "Durdona" nashriyoti. – Toshkent 2018. - 384 bet.
Bibliographic Information
Cite this article as:
Submitted

19 July 2021

Revised

19 July 2021

Published

19 July 2021