World History
Comparative Analysis of Information about the Olimkhon's Period in "Garoyibi Sipoh" with Other Works on the History of Kokand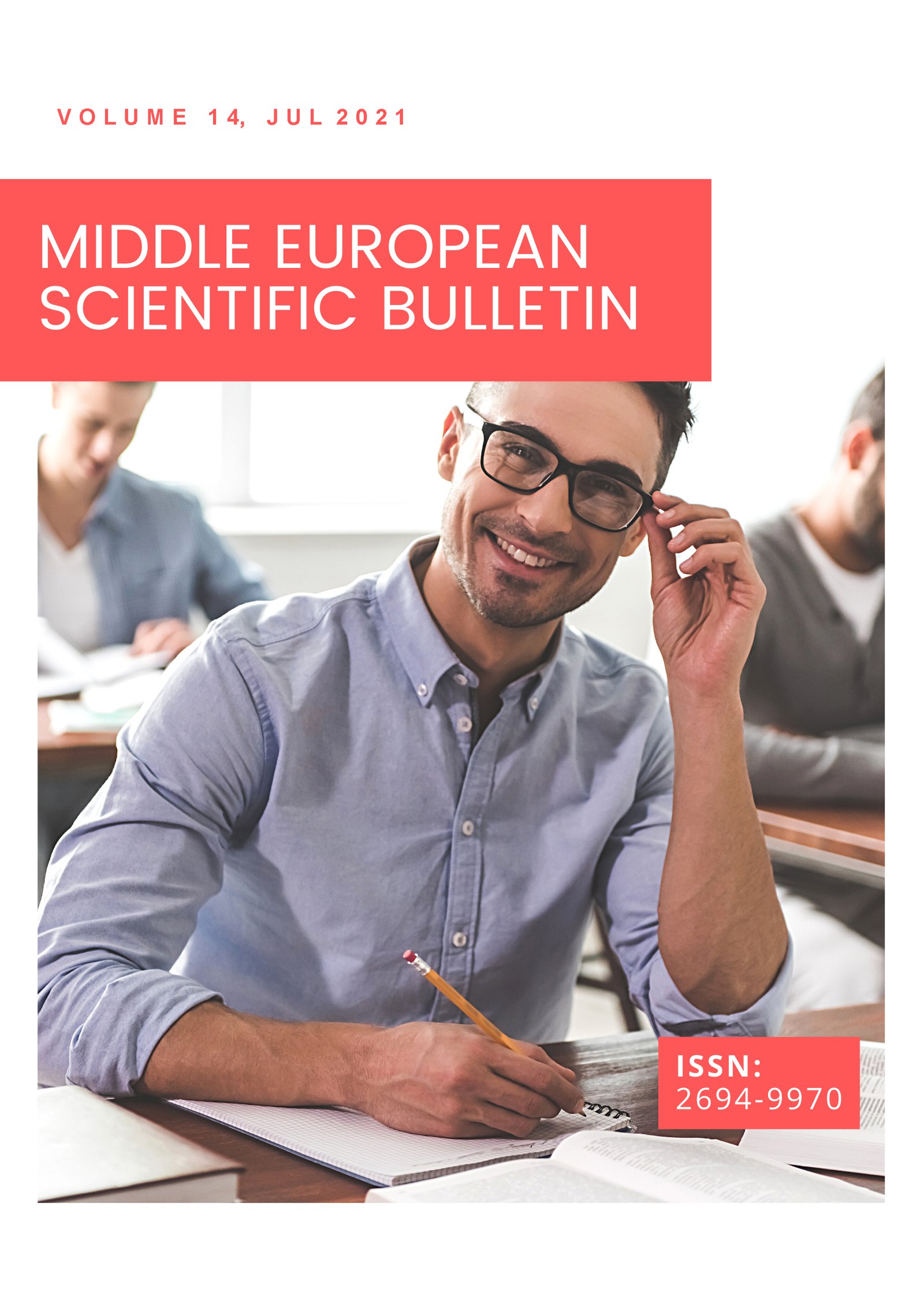 Published 2021-07-17
Keywords
How to Cite
Shohrux, S., & Alijonovich, S. J. (2021). Comparative Analysis of Information about the Olimkhon's Period in "Garoyibi Sipoh" with Other Works on the History of Kokand. Middle European Scientific Bulletin, 14. Retrieved from http://cejsr.academicjournal.io/index.php/journal/article/view/666
Copyright (c) 2021
This work is licensed under a Creative Commons Attribution 4.0 International License.
Abstract
This article deals with a comparative analysis with other manuscripts on the history of the Kokand Khanate in the work of Tojir Khojandi " Gʻaroyibi sipoh " kept in the Manuscripts Fund of the Institute of Oriental Studies named after Abu Rayhan Beruni of the Republic of Uzbekistan under the number 5408.
References
Tojir Khoʻjandiy "Gʻaroyibi sipoh(qoʻshin ajoyibotlari)" . Oʻz.F.A. Abu Rayhon Beruniy nomidagi Sh.I.fondi qoʻlyozmasi. № 5408.
Tojir Khoʻjandiy. Gʻaroyibi sipoh. Murattab Saʻdullohi Asadulloh. Khoʻjand. 1993.
Niyoz Muhammad Khoʻqandiy. Ibratul Khavoqin (Tarixi Shohrukhiy). T.: "Turon zamin ziyo", 2014.
Mirzo Olim Mahdum Hoji. Tarixi Turkiston. T.: "Yangi asr avlodi", 2009.
Mukhammad Hakimkhon To'ra . Muntahab at – tavorix. (Kho'qand va Buxoro tarixi, sayohat va xotiralar) T.: "Yangi asr avlodi", 2010.
Khudoyorkhonzoda. Anjum at-tavorix (Tarix yulduzlari). T.: "Fan va texnalogiya", 2014.
Hamidulla L. Qoʻqon xonligi tarixi nazmiy manbalarda ("Voqeati Muhammad Alixon" va "Jangnomai Khudoyorxoniy") T.: "Akademnashr", 2016.