Education
Pedagogical Mechanisms of the System of Preparation of Future Teachers for Higher Educational Institutions for Social and Pedagogical Activity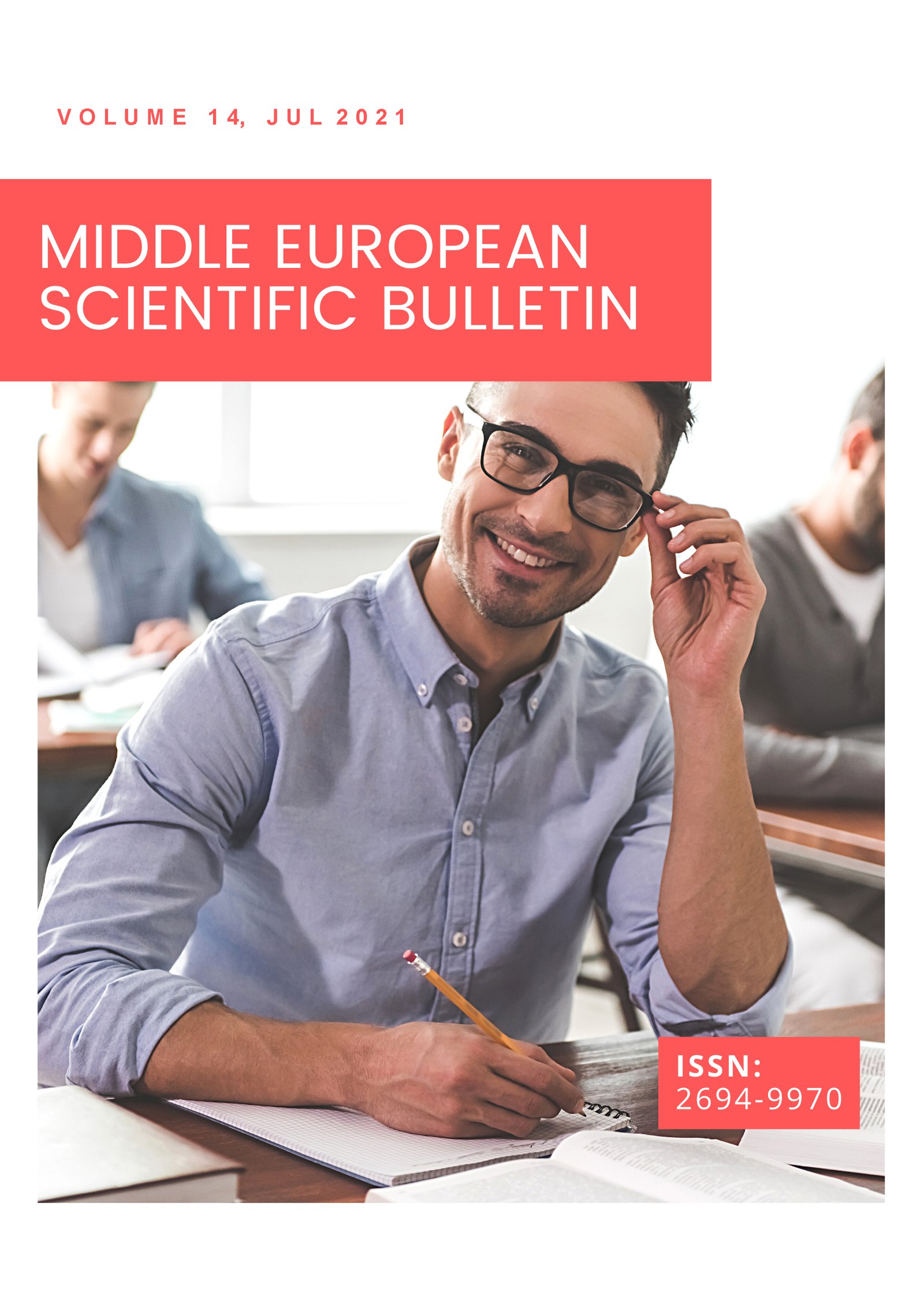 Published 2021-07-08
Keywords
education

,

pedagogue-psychologist

,

student

,

socio-pedagogical activity

,

training
How to Cite
Tokhirovna, M. N. . (2021). Pedagogical Mechanisms of the System of Preparation of Future Teachers for Higher Educational Institutions for Social and Pedagogical Activity. Middle European Scientific Bulletin, 14. https://doi.org/10.47494/mesb.2021.14.661
Copyright (c) 2021
This work is licensed under a Creative Commons Attribution 4.0 International License.
Abstract
The article provides ideas for improving the pedagogical mechanisms of preparation of future teachers of higher education institutions for socio-pedagogical activities, the work of teachers and members of the scientific community. Also, the management of the higher education system in accordance with the needs of the students of the period is an integral part of socio-pedagogical management in society. It was noted that in order to create certain conditions for students, it is necessary to constantly develop the activities of the educational institution. It is noted that the state of education in the near future is planned on a scientific basis, and the professional training of future teachers is associated with the problem of preparation for socio-pedagogical activities.
References
Mirziyoev Sh.M. We will resolutely continue our path of national development and raise it to a new level. - Tashkent: "Uzbekistan". 2017 y.
Annotated dictionary of the Uzbek language. The fourth volume. State Scientific Publishing House "National Encyclopedia of Uzbekistan", Tashkent, 2006. 606 pages.
Djuraev R.X., Turgunov S.T. Educational pedagogue-psychologist. Tashkent, «Voris-publishing house», 2006. 264.
Mahfuza M. Alikulova, Zulfiya A. Dekhkambaeva. Improving Educational Work among Minors as Important Factor of Preventing Spiritual Threats. Eastern European Scientific Journal. DOI 10.12851 / EESJ201808. 220-232.